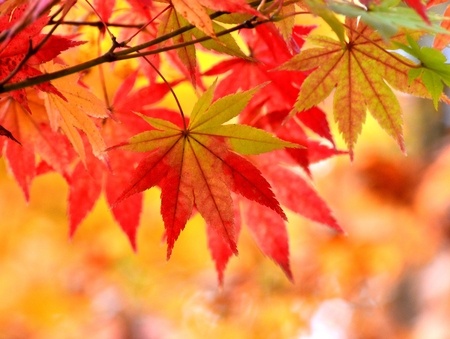 Staging 101: Autumn Home Maintenance and Staging Tips
Fall is here and let's be honest – people are excited about it. They love the cooler weather and the fall atmosphere. They're also not as busy with vacations and once the kids are settled back into school they have more time to look at homes again. So what do you need to do to slant your home staging techniques towards the autumn season? Here are some ideas.
Brush Up Your Curb Appeal
The season for mowing may be over, but make sure you give the lawn one last going over if it needs it. Now your focus will be on making sure the lawn is raked regularly, so that it isn't completely overtaken by leaves. A few here and there are ok – it's natural. A lawn that looks like an entire tree fell overnight definitely won't look as nice.
Consider picking up a few big potted mums to accent your front entryway, too. They're a common fall plant, are relatively inexpensive, and will add a nice pop of color to your entryway.
Keep your outside décor simple. A nice fall wreath on the front door is great. As much as it may pain you, you'll want to avoid going all-out to decorate for Halloween. Stick to the "fall" theme alone.
Accent Your Fireplace
Does your home have a fireplace? If so, make sure it's accented. Clean the area around it. Have it ready to go so that a fire can be lit if needed. Don't light a fire if it's not really cool enough, though, or the house will be too warm. Just make sure the fireplace area is free of clutter so that your visitors can imagine themselves cozied up by a nice fall fire.
Warm Accents
Don't go overboard, but make sure the accents in your home speak of fall. Use autumn colors to decorate your kitchen and look for some throw blankets and accent pillows for your living areas.
Again, less is more. Keep your autumn décor simple, with just a few carefully placed decorations and/or candles. Put the Halloween decorations away and stick to more generic, seasonal accessories.
If you're home's already on the market, you've probably already worked with your real estate agent on decluttering and staging basics. A few simple changes will help you to transition your home from summer to fall – and hopefully to a sale!