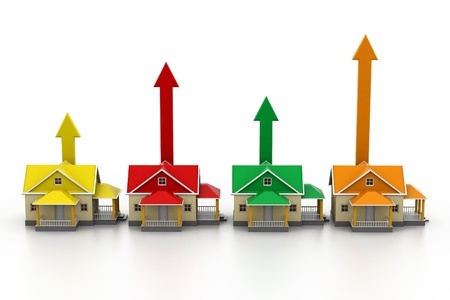 The Real Estate Market in 2015 (and What to Expect in 2016)
One of the biggest things to impact the real estate market in 2015 was the availability of homes for sale in the metropolitan area. The inventory is already 4% less than it was this time last year, so buyers can expect that trend to continue and with it, an increase in prices for homes in the metropolitan area. At the same time, an increase in the number of millennials who are expected to become homeowners this year may have an even bigger impact on the housing market. With the fluctuation in these numbers comes a change in the way that FICO scores are viewed, which may have the biggest impact of all.
Metropolitan Inventory
As millennials hit the job market and become prospective homeowners, they seem to have a trend of sharing a desire to live in a metropolitan area. This is because of the easy access that they will have to an active job market, as well as entertainment options. However, since the inventory has become so limited, many prospective homeowners are expected to take up residence in areas just outside of the larger cities. By doing this, they have easy access to jobs and entertainment, but are also in a great location to raise a family.
Speaking of families, 2016 may see a rush of older people leaving the city for a quieter life in the suburbs. This may be due to retirement status, but it also may be a reflection of the decrease in interest rates that allows for potential homeowners to have a bit more buying power.
FICO and Common Sense
Ever since there was the potential for a person to get credit to buy a home, there has been a question of the lack of consideration for rent and utilities when it comes to credit scores. After all, one would think that not living beyond your means with credit cards you can't afford, but being able to make your cost of living payments on time should count for something. This year, it just might. Freddy and Fannie have introduced a bill that allows creditors to consider things like rent and utilities, but there may also be a potential to claim more income. Previously, rent from rooms and payments from live-in relatives couldn't be considered as income when it came to home loans. Later this year, that may change and open up more options for people who live on a limited income.
As more people have the chance to enter the housing market, the home prices are expected to increase. However, they are only expected to increase at half the rate they did in 2015, leaving sellers and buyers alike a bit of wiggle room for shifting inventory.