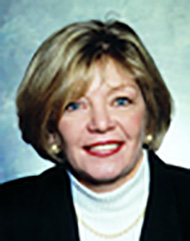 Legions of New Jersey real estate agents owe their success to the training and expertise they received from Susan Mazzetta, Century 21 Cedarcrest's director of career development. Susan puts her 30+ years of experience as a real estate executive (management, sales, training, and recruiting) into every training seminar and career development program we hold for our agents, both new and seasoned. A nationally certified trainer, Susan has also attended Century 21 corporate training classes and incorporates some of the techniques and insights into our office's training and career development.
Among the key aspects of real estate that Susan teaches are how to create listings that get noticed, developing sales strategies, phone techniques, how to handle expired listings and specialty listings such as for sale by owner (FSBO), and negotiating. In fact, negotiating is a key area of Susan's expertise.
"There are four skills that agents bring to the transaction: the ability to merchandise and stage the property, marketing to reach the right buyer, networking, and negotiating. This final stage is so important to achieve a smooth outcome; the agents learn how to not only negotiate with buyers or sellers but also to understand the entire contract process, which I also teach them."
Regarding her training on listing and marketing strategies, Susan says that "I coach the agents to find the essence of the house and discover the potential buyer for that. Then, we design a program to appeal to a specific target buyer." She helps Century 21 Cedarcrest's agents develop marketing strategies that appeal to both the public as well as other real estate agents, and says it's important to present alternative ways to draw prospective buyers, such as twilight or progressive open houses for people who work during the day or have flexible schedules. Exceeding the expectations of the people they serve is a mantra she drives home to every new agent in the office.
"Susan motivates and builds our team with great skill," said John Sass, broker/owner of Century 21 Cedarcrest Realty. "The results of her trainings are seen in the increase of our agents' production levels year after year by teaching them to be better salespeople."
Susan believes that in order to work well with clients—whether home sellers or home buyers, even builders and developers—a real estate agent needs to adapt to who they are working with and gauge clients where they are in order to develop a strong working relationship. "There is something great in everyone if you look for it. Find what makes them shine and build up those special aspects, whether it's a client or another real estate agent you are working with on a transaction."
She also recruits agents to join the Century 21 Cedarcrest Realty team. In order to succeed, she says agents must have a passion for this career, be highly motivated and attentive to details, and provide outstanding customer service. Of the many people she meets at career seminars, she notes that people who enjoyed service- and sales-related careers in the past make great real estate agents. "They are organized and caring, a great combination for a successful agent."
To stay at her peak, Susan continues her own real estate education in order to incorporate new technologies and techniques into her training. She has been recognized with many industry awards for her numerous sales achievements and has served as director for a variety of new home communities throughout the state. Before Susan joined Century 21 Cedarcrest, she was an agent, manager, and corporate trainer for several nationally known real estate brands. She also ran the sales offices for five distinctive condominium developments in northern New Jersey and worked with an exclusive clientele while at Sotheby's and Previews' high-end divisions.
In addition to training and professional development, Susan is a certified fine homes and estates specialist and a broker/associate in Century 21 Cedarcrest Realty's Fine Homes & Estates division. However, she says that, "Recruiting and training are where I am most comfortable and feel I can make the biggest impact. I enjoy helping agents succeed, so when I was offered the opportunity here, I knew this was a great fit."
When asked about her favorite part of her job, she responds that, "If I can inspire someone to reach the next level, if I had any effect on them to build their career, that's my reward. Being a part of the Century 21 Cedarcrest team and seeing the combination of energy and spirit in our office as agents reach for the highest level of real estate service—that's what inspires me in return."