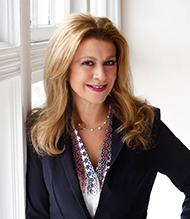 Since breaking into the real estate business it seems like Joan Puzzo Burkhard has a knack for getting clients to find their perfect home. As one of our newest team members, she has quickly gained success as part of the Century 21 Cedcarcrest's multiple-award-winning team. With her extensive background in customer service and sales, she has the knowledge and experience to become an outstanding real estate agent who closed her first transaction within a short period of time.
Being a native of Essex County, Joan is very familiar with the area and she will invest the time to help the client get the best value in buying or selling their home. She enjoys representing clients who are home buyers and home sellers, and her passion about real estate extends to working with those who are on the market for quality investment properties. Whether you are looking for a condo, your first house, or are upgrading to a larger home, Joan will put in the time to find the best property for your needs.
Prior to joining Century 21 Cedarcrest Realty, Joan worked for North Jersey Media Group in advertising sales, where she worked closely with a real estate agent on various projects. This opened new doors for Joan as she gained more experience working with multiple real estate offices. After working as an assistant part time in one office, Joan became inspired to enter the real estate business as a full-time occupation.
Susan Mazzetta, Century 21 Cedarcrest's career development director, called her in for an interview when she saw that Joan was sitting for the real estate licensing exam. Joan saw that the great working environment where everyone was close knit and willing to do help each other out; she also was attracted to the ongoing professional training we offer at our office.
"I really appreciate the great support I receive from the other agents here and the one-on-one time Susan gives me has been invaluable," says Joan.
She was also pleased that the office is conveniently located to her home in Roseland and that she is able to show so many great properties in Essex County, an area that she knows so well.
As for her relatively quick success in securing one closing already with another in the pipeline, Joan says that, "I really dove right into this. Within a couple of weeks, a friend's aunt was selling her home and they asked if I was available to list it. It was a smooth transaction and the sale closed quickly but even better was the wonderful feedback I received from my client." She attributes that to her attention to detail and to being a good listener who takes clients' concerns to heart.
"My client said that, 'Joan paid attention to the details and to my concerns. She was focused and provided some good suggestions to make small changes to the home.' It's those small changes that can sometimes make a big difference," notes Joan.
Selling a home and moving can be a stressful time and Joan realizes the importance of making the transition as smooth as possible for her clients. She says there are certain things sellers should take care of in advance, and she brings attention to these during the initial walk-through so the client has less stress throughout the sales process. These include:
Reduce clutter; make each room as clutter-free as possible.
Stage the home for a more open feel.
Provide the best pricing strategy to attract more buyers.
Maintain good curb appeal with attractive landscaping.
Keep the home well maintained to improve its value.
She also notes that a good real estate agent will put the buyers and sellers in touch with qualified tradespeople such as plumbers and electricians, who can address faulty problems within the home.
"My main goal is to make my clients' life as stress-free as possible when buying or selling a home. Whatever it takes, I'm there for them."