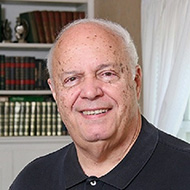 When it comes to amazing customer testimonials, the one Tom Siso received last month really blew us away! Tom worked with a Clifton homeowner to get his home sold; here's what this happy customer had to say about the experience:
"Tom was such a positive change from the real estate brokers I have dealt with in the past. He took the time to understand my financial, personal and business commitments that impacted the price and timing of the sale of my home. He was remarkably patient and understanding of my decision (regarding) several offers I turned down. I never experienced an agent who was more concerned with what I wanted and needed than about his time and efforts (or his commission).
Tom and his associates were the most understanding and professional group of real estate personnel I have ever had the experience of working with, and I have had many previous real estate transactions in many different locations. They are the BEST!"
WOW – but we knew that already!
Tom, also a Clifton resident, is a 21-year New Jersey real estate veteran who had worked years ago with our broker owner, John Sass, at another office. He joined Century 21 Cedarcrest Realty about three years ago.
He attributes his success to his patience and his focus on cultivating the sales seeds he plants early in the year to bring them to fruition now. He attributes his success and stamina to understanding the rhythms of real estate sales and how to keep nurturing his prospects throughout that sales cycle. It's a lesson he tries to impart to his colleagues who are newer to the real estate world.
"It's important to know that the year has its cycles and that those who are patient enough to ride out the lulls will reap the benefits," says Tom. "There are definite patterns to how real estate agents should be working. It's easy to get discouraged but if you follow a steady plan, things work out."
Tom usually seeks out listings in January and February—using real estate technology tools as well more traditional methods—and he stays in touch with prospects through the following months. "When the homeowner realizes it's a good time to list, which often happens around this time of year, they call me to discuss their listing," he says.
He also gets many referrals from satisfied customers. "If you are in good standing with past clients you'll be in good shape for the future." In addition to maintaining total commitment to clients, Tom says it's equally important to be committed to the broker.
Before he got into real estate, Tom was in food sales and the dry cleaning business, doing both for many years. When he semi-retired from that business at a fairly early age, he was looking for work that would fulfill him, and went into real estate in December 1996. He clearly enjoys sales, and had purchased several properties on his own, so real estate appealed to him as his next career.
"There's great joy in real estate," he says. "It was exciting for me when I bought my first house and I expect to deliver the same experience for younger people coming into it now. Plus, the referrals stimulate us and keep us going. If you leave a good impression and touch base throughout the year, they come back. In fact, I've worked with several grown children of former customers who stayed in the area."
Tom works mainly in Passaic County but says, "I am willing to go anywhere and because of the referrals I get from past customers, I've gone down to Brielle and up to Butler," he explains. "I'm always willing to help, especially when it's for past customers who are referring their friends and family." The happy Clifton homeowner has already referred Tom to several friends and associates and Tom is currently the listing agent on one of those referrals.
Although the internet and availability of information online has changed the industry and given clients a lot more information, Tom notes that "they can look at listings and research areas, but they don't really understand the full process. I counsel them to be patient and explain the process of buying and selling a home."