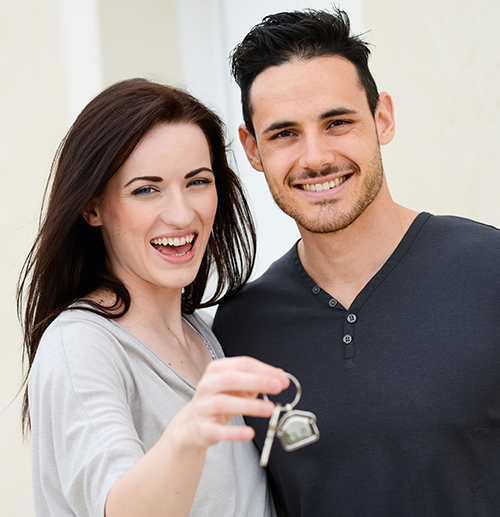 With most first-time home buyers falling within the millennial age range (those born between 1981 and 1996, ages 23 to 38 this year), real estate professionals might be interested in findings revealed in a recent Chase Home Lending survey. The survey was done among 1000 millennials about home ownership.
It turns out that they making smart financial decisions and saving money to make home ownership a reality. In fact, responses point to millennials being hyper-focused on the home buying journey. More than two-thirds of respondents said they want to talk about the process and about real estate topics, such as affordability and neighborhoods, with their friends.
Some other key findings include:
Seventy percent say they are willing to cut back on weekend activities in order to buy a home within the next 12 months – they are curtailing their shopping, dining out, movie-going and spa visits among their expense reduction tactics
Women are slightly more open to this idea than men
Fifty-two percent of first-time home buyers feel financially ready now
Many are optimistic about the home buying process
Seventy-one percent of women are willing to discuss real estate topics with friends while over 50 percent of men are comfortable talking about these on social media
Our takeaways at Century 21 Cedarcrest
1 – Real estate agents who provide an excellent transaction process with millennial homebuyers are likely to receive more referrals. After all, if these buyers are talking to their peers about the home buying journey, they are more likely to refer those agents with whom they are having a positive experience. This group values peer opinions; make sure you're part of that.
2 – Members of this demographic are serious about positioning themselves for home ownership; and they want to learn more about becoming home owners. Whatever information or guidance you can provide will be a positive part of the transaction and help position you, as their real estate agent, as a trusted resource worth their referrals.
3 – If improving their credit score is an issue they are working on, or if they want to better understand home mortgages, look at your network to see who you can refer to help these home buyers make their dream of ownership a reality.
4 – With more than half of millennial first-time home buyers stating they feel financially ready to purchase a home, help them keep up the anticipation and excitement with relentlessly excellent service.
At Century 21 Cedarcrest Realty, we pride ourselves on making the process as smooth as possible for first-time home buyers. We understand you'll have lots of questions and our team has the answers—and the listings that meet your criteria, from neighborhoods to school systems to town services and more. Whether it's a condominium, townhouse, or single-family home, contact Century 21 Cedarcrest about what you're looking for.