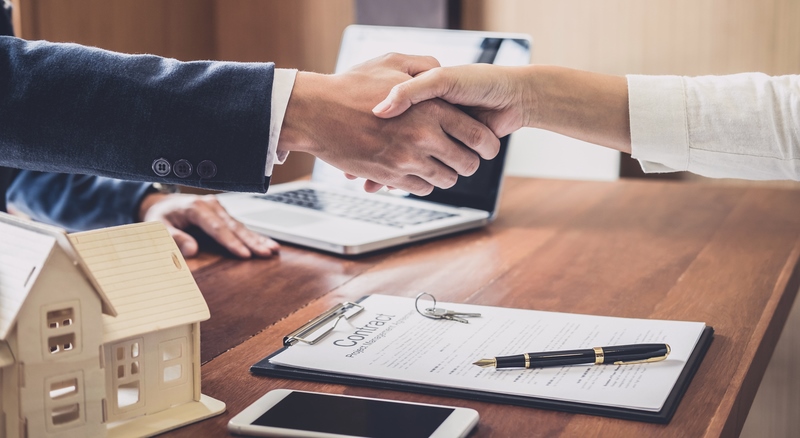 In northern New Jersey, the inventory of homes for sale has been relatively tight for several years, with more prospective buyers vying for homes on the market. That often means a bidding war, as home buyers attempt to be the one who gets the house they want.
Also driving this demand right now is the trend forecasted a couple of months ago (in the early weeks of the pandemic) and is now a reality—people are leaving the cities for more space in the suburbs. We're seeing not only an increased number of people in our sales lead pipeline, but also where they are from—the majority being from congested urban areas outside of the suburban Essex County and Passaic County towns. These are well-qualified buyers, usually in their mid-30s and starting families. They are looking for homes across price ranges and they're bringing large down payments to secure the home of their dreams.
That said, we're seeing every property—whether single family or two-family (another popular property type right now) being bid upon by multiple buyers. Some properties are selling for $50,000 over asking price and, with tight inventory, many go to contract within a week, especially those that are priced right at market level and are professionally staged.
Here are some recommendations for buyers in a tight housing market, to engage smartly in a bidding war:
1 – Before you even go out to look at houses, get pre-approved for a mortgage. We cannot stress this enough. This is more rigorous than pre-qualification because the mortgage lender will run your credit, check your job information, and verify income. Based on that, the lender will tell you how much money the bank is prepared to lend you with a commitment to an actual amount (subject to appraisal).
2 – Make a larger-than-normal down payment. This shows you have serious intention of buying.
3 – Accelerate the time frame for making the second deposit after signing the contract (within 5 to 7 days instead of 10). As soon as the contract is signed, make that next payment!
4 – Accelerate the home inspection as well; get it done within one business week instead of two.
Advice to sellers
Before you put your house on the market, invest in cosmetic upgrades and basic repairs, like painting, refinishing floors or replacing old carpet, or replacing a tired-looking bathroom vanity. Fix what's broken, clean out the attic, and organize the garage and the basement. Consider getting a pre-inspection so you'll have a home inspector's report on the major issues to take care of in advance.
Also invest in real estate staging to visually merchandise your home. A professionally staged home sells more quickly, and that more inviting interior may invite higher bids.
With a house that shows well and hungry buyers at your door, it's tempting to accept the highest price; but at CENTURY 21 Cedarcrest Realty, we feel it's more important to accept the strongest buyers (see list above). Terms are so important now, especially as people are dealing with the effects of the pandemic, with layoffs, furloughs, or reduced hours. You want to make sure the buyer can complete the contract process without issue. Your Cedarcrest Realty real estate agent, as your partner, can help you assess your buyer pool.
Contact us if you're thinking of listing your home for sale in northern New Jersey, or if you're looking for a great house that checks off all the boxes for you. We have two offices to serve you, in Caldwell (973) 228-1050 and Little Falls (973) 364-1111.