Cedarcrest Realty Offers Tips for Home Sellers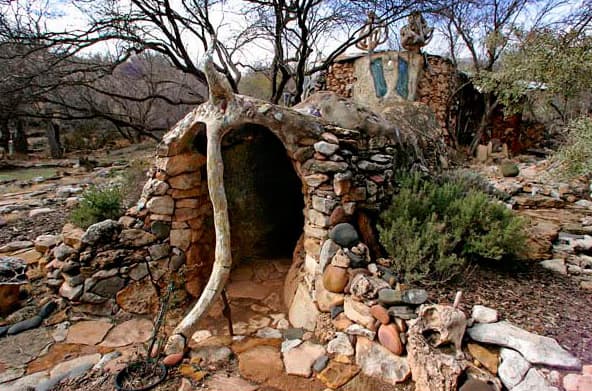 Are you selling a home with unique features? This may be a piece of real estate that stands out in its area, such as a farm or ranch in an area not typically known for this (like our northern NJ suburbs) or a waterfront property in a little-known cove.
Perhaps your home was once a church or a stable. Maybe it's perched atop a mountain, situated deep in the woods, or has all glass walls. You may have built a home inspired by nature with "woodsy" architecture, or built it into a mountainside or a cave. Does it have a nautical or outer space theme that caters to a niche audience?
Your unusual property may be a home with spaces that are not commonly found in your neighborhood, such as:
A basketball court or indoor swimming pool
A garage converted into a guest suite, home office, or recording studio
A basement space tricked out as a cigar bar and wine room, a media room with projection and surround sound, or a well-equipped home gym
Large property with a guest house or other outer buildings (raw or renovated)
You can see some truly unique real estate from around the world here and here.
Marketing your unusual property
Communication
Marketing a unique property takes some skill and savvy—and knowledge of the local market and what prospective home buyers are looking for. This also means working with a real estate agent who understands how to get those unusual listings shown to the right people. It's important to communicate from the start so that both agent and customer are on the same real estate page in terms of types of buyers to attract (or if you're the buyer, types of homes to show you).
For a musician, the house with the recording studio or purpose-built rehearsal space will be attractive.
Someone who loves the great outdoors may gravitate to a home in the woods or with scenic mountain views.
The weekend farmer may love the potential to do some tilling and growing on that farm property.
The woodworking enthusiast, weekend mechanic or artist will appreciate the barn that can be turned into a workshop or studio.
Fitness buffs will see the benefits of that indoor pool or home gym right away
Film lovers will flip over the home theatre
Digital marketing
As your Cedarcrest Realty agent will explain, online marketing that uses specific keywords in the listing to attract specialty buyers is a start, as is creating marketing materials that celebrate the home's unusual features or location. This will help market the property to target buyers who may not be looking for a "three-bedroom ranch with updated kitchen and bath."
Social media—especially Instagram and Facebook—is an excellent vehicle for showing off a home's unusual aspects. At CENTURY 21 Cedarcrest, we recommend hiring a professional photographer with experience in real estate photography to create compelling social media posts and put together a powerful virtual tour. If that's not in your budget, you can capture high-resolution digital photos from your camera (even a new cell phone); be sure to stage the rooms before shooting. If your home is on a large or extraordinary piece of land, or has exterior features of note, drone photography is a great way to show the setting and adds drama to your listing.
Real estate staging
As with any home on the market, real estate staging is an excellent way to show the space and give prospective buyers the ability to visualize themselves and their furnishings in the rooms. Even if you're attached to your Star Trek memorabilia in your Enterprise-shaped house, your Cedarcrest Realty agent will likely recommend you pack away most of it to clear the clutter. If you've chosen dark colors for your walls, buyers may turn away because of all the work it takes to paint light over dark (primer, two coats of paint …) so you may have to repaint the walls in more neutral tones, even though that deep blue matches the captain's quarters on the cruise ship.
Be flexible
You may have made some home improvements that appeal to you but are making it difficult to sell your house—whether it's an odd addition or level, choice of construction materials, or using a space differently from its intended use. Your real estate agent may suggest reverting a private office into a den or repurpose a large addition into a great room that appeals to families. Remember, your agent is there to help you get the best offer in the shortest amount of time!
At CENTURY 21 Cedarcrest Realty, we work with home sellers and buyers across northern New Jersey, with a specialty in Essex County and Passaic County. Our agents have helped thousands of buyers and sellers throughout our 12 years in business, making successful, happy matches with all types of properties in all price ranges. Contact us at 973-228-1050 to get your home listed or to start your home buying journey with our experienced real estate team.