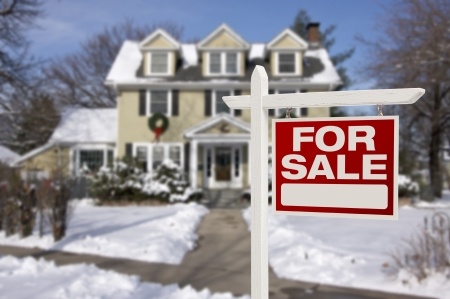 Is It Possible to Sell a Home in the Winter?
A lot of people look at the winter season as an absolutely horrific time of year to purchase a home. Truth be told, it's not always the most pleasant time of the year, but it's still possible to sell.
What are the Drawbacks?
You're fighting a lot in the winter months. First, you have to compete with the holiday season, during which everyone tends to focus on each day and generally not on moving. Then you have the deepest part of the winter to contend with, including bitter cold, ice, and snow. People just don't want to go out in the dark, especially in dreary conditions.
The Benefits of a Winter Sale
The benefits are, of course, that any buyer you do meet is very likely moving quickly and with purpose. Many winter buyers do so for a reason – a job relocation, a divorce – some sort of need. They don't tend to have a ton of time to shop around and aren't interested in prolonging the process.
Believe it or not, the numbers support not waiting until the Spring to put your home on the market. According to the Redfin Research Center, winter listings are 9% more likely to sell, are likely to sell a week faster than other homes, and generally sell for 1.2% more than home sold during other times of the year. That's huge!
How to Sell Faster in the Winter
You will, of course, need to make some effort to make your home appealing during the winter months. Make sure your home is always well-list, especially since people looking to buy may be visiting after work, when it's colder. Make sure your driveway and walkways are cleared of snow and are salted to prevent dangerous ice accumulation.
Make sure the inside of your home is warm and inviting as well, and ensure your holiday clutter is carefully put away. A warm, clean home will allow potential visitors to envision themselves living in your space, no matter how dreary it is outside.
Not sure if winter is right for you? Talk to your real estate agent. We can help you decide when and how to list your home and what price points are best.