Here's What We Look for in a Candidate at Century 21 Cedarcrest Realty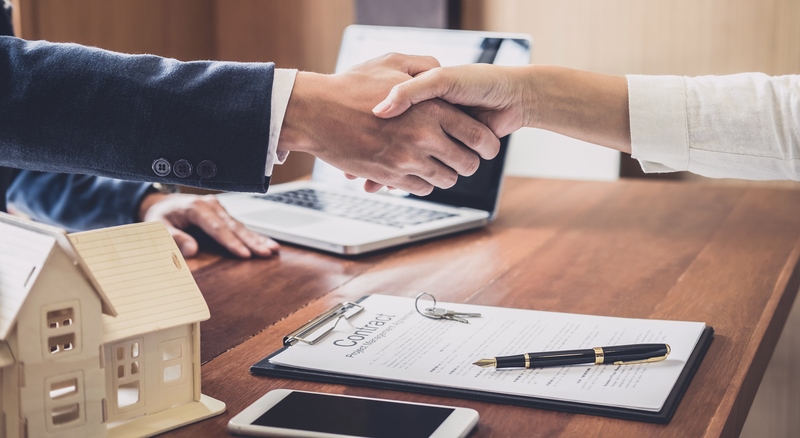 ID 122235067 © Pattanaphong Khuankaew | Dreamstime.com
All employers want to hire people with a passion for their work . . . and so many job candidates say they went into their field because of that passion. But what does that really mean? At Century 21 Cedarcrest Realty, we dig deeper to find out what makes candidates tick when we are interviewing real estate agents for our Caldwell, NJ office.
What drives the person?

How is that true passion for real estate sales expressed? What is that person's "why?" Are they motivated by the need to support a family or to create a better life for themselves? Are they driven to help others get a piece of the American dream? Can they actually tell us?

Does the candidate truly understand what the job entails?

Although real estate is a "people person" occupation, it is foremost about sales. Therefore, the agents who come through our doors must demonstrate that they truly understand what the job entails—and be excited about it. Getting your real estate license is a first step but far from the last one any successful agent will take. We look for people who take the job seriously, who are open-minded about getting sales and marketing direction, and who want to continue their real estate education beyond the licensing course and exam. Continuing education—whether about sales techniques, real estate trends, or the latest technology tools—is a given at Century 21 Cedarcrest Realty.

Is the candidate a business person?

Real estate is a business. Each agent is responsible for building his or her book of business, cultivating leads, nurturing clients along the transaction process; the brokerage is responsible for providing the tools and support.

Prospective agents must understand that, as with any other business, there is an investment involved in maintaining and growing it. Licensing fees, dues to the New Jersey Board of Realtors (or local boards), insurance coverage (errors & omissions) are part of the investment agents make as they develop their sales pipeline. They invest in the time it takes to bring a transaction to a closing. And they must invest in training and education, vital to growing their business.

Does the agent have integrity?

Real estate is a field with intense interpersonal activity and a lot of paperwork; there are listings and showings, contracts to draw up and sign, and people's futures are on the line. Transparency about each transaction is a must; there's never a reason to lie about an offer, a buyer, or a seller. Never.
Some other "can-do" elements we look for when hiring real estate agents are:
Past success in door-to-door/outside sales (such as pharmaceutical or medical sales) or multi-level marketing are strong indicators that the person is a good fit for real estate sales.
Prior sales positions that required strong follow-through, attention to detail, and customer service, such as insurance or retail.
Those who understand real estate's longer sales cycle and the pace of closings and commission payments (and therefore, understand the need to always feed the sales pipeline).
Individuals who are highly disciplined and organized, but like the flexibility a real estate career offers, especially as a second career; younger retirees, military veterans, and first responders are among those we're interested in talking to at Century 21 Cedarcrest Realty.
People who are involved in their community and have a wide network to tap—and know how to network effectively.
Team-oriented individuals who are willing to give help and accept it, try new techniques or technologies, and support others in the office as needed. Our office is a family atmosphere that values collaboration and cooperative efforts.
Are you nearing retirement but would like to pursue a new career that fits with your lifestyle? Have you completed your military service and want to continue helping others through your work? Have you had your fill of a large sales territory, and prefer to focus your sales efforts on Essex County or surrounding areas? Contact Susan Mazzetta, Century 21 Cedarcrest Realty's director of career development, at 973-228-1050 to arrange an interview.