CENTURY 21 Cedarcrest Realty has been growing significantly this year, with three new agents joining our team in the last two months.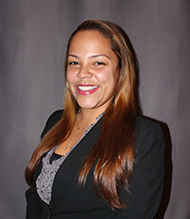 KRYSTLE DELGADO is new to real estate but her dream of working in real estate dates back to her high school graduation! After some other endeavors and dealing with a serious health issue, Krystle examined her life and made her career goal a priority. During her recovery, she took the real estate course and passed the exam.
She was looking for schedule flexibility and was talking to several agencies but none felt right. A conversation with a family friend led to her contacting Susan Mazzetta, CENTURY 21 Cedarcrest's director of training and development.
"Susan made me feel very comfortable and at ease, and right away, I knew that Cedarcrest Realty was a good fit for me." Krystle, who lives in Bloomfield, joined our agency in early October.
As to "why real estate," she has a strong sales background and values independence and self-sufficiency. "I like the idea of being in charge of my own business; if I'm not successful, there's no one to blame but myself."
Regarding CENTURY 21 Cedarcrest, Krystle says, "Everyone is very willing to help and answer questions; I never feel intimidated. Everyone walks you through the processes and offers assistance. I also like to learn new things and there's a lot of training here, which is great."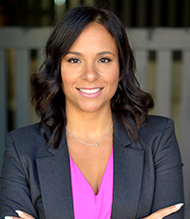 NATASHA BARINAS also joined CENTURY 21 Cedarcrest in October after several years selling real estate in Los Angeles. Prior to that, she worked in fashion design and production, in retail, and owned her own swimwear line.
"I like real estate because you're independent, taking responsibility for your business," she says. "I also like the dynamic of working with so many different people; every day is different."
She finds similarities between real estate and her work in fashion, where she did a lot of negotiating and interpreting ideas into reality. "With real estate you help buyers determine where they really belong. I love helping them discover the dream home they truly feel is right for them."
After moving to Verona this past summer, Natasha enrolled in the NJ state licensing classes; she told her instructor she wanted to connect to a more intimate, boutique-style brokerage, like the one in California. "CENTURY 21 is exactly what you're describing" was the advice she received. She says that she felt that immediately when she interviewed with Susan at Cedarcrest Realty.
"In Los Angeles I interviewed at around 30 agencies before finding the right one but here, I found exactly where I want to be right away. The way the agents joke around and really know each other—it felt like family."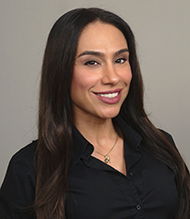 CAROLINA MARIN of Clifton, who'd worked a few years ago at a Coldwell Banker office, has returned to real estate after a brief hiatus into other fields. She joined CENTURY 21 Cedarcrest in early November after a chance meeting with a friend, Paula Cano, one of our real estate agents.
"I mentioned that I wanted to get back into real estate and was looking for an agency that offered training and development. Paula recommended CENTURY 21 Cedarcrest because of the training and professional development here," says Carolina. "I really appreciate that Cedarcrest Realty gives us the tools to develop our real estate practice."
She says she likes helping clients find the home they'll love, and that being at the closing and seeing them so happy makes her day. She also likes that "Everyone is very helpful and so nice about answering questions. In some offices, they leave you on your own with no support. But at CENTURY 21 Cedarcrest, everyone is willing to assist you."
If you're looking for a real estate office that supports its people—from new agents to seasoned pros—contact Susan Mazzetta for a confidential interview at (973) 228-1050.