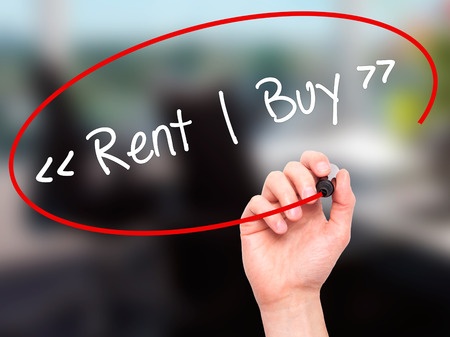 If you're currently renting your home and have always dreamed of buying, this might be the right time for you to make the choice to swap over to home ownership. Many people are worried about this step in life. They fear they are not ready yet, that they won't get approved or that they won't be able to afford buying a home. However, in many cases, buying your home can be more affordable than renting. Let's take a look at some of the other advantages.
Here are some of the advantages of owning vs. renting your home:
Your monthly mortgage might be less than the rent you are already paying so buying could save you money and you're building equity at the same time.

You have control of the creativity and flow of your home more when you own than most renters. You can redecorate, renovate and otherwise personalize your home. You usually cannot do this when you rent.

There are also tax deductions that come with owning your own home. You can deduct your mortgage interest as well as your property taxes and these are not benefits you get as a renter. There are also tax breaks on the sale of your home.

Your housing payments are also stable when you own vs. renting, where rent can go up. If you choose a fixed-rate mortgage, your principal and interest payments will be the same for the duration of the loan.

Your home is an investment. You will own it and whether you decide to live in it forever, resell it or rent it out, you are investing into something that you will own. This gives you more leverage with whatever you do decide to do with it in the future. You don't have this power when you rent.
Of course there are also disadvantages to buying. You will be responsible for all of your maintenance fees, you could lose value in the home over time, you have to pay property taxes which could be very high depending on where you live, and it requires a cash investment.
Now that you know the advantages of owning vs. renting your home, you can make this decision for yourself. Only you can truly know if this is the right decision for you at this point in your life but there are people who can help you with the process. A credit counselor and your real estate agent or broker can help you determine if home ownership vs. renting is right for you.