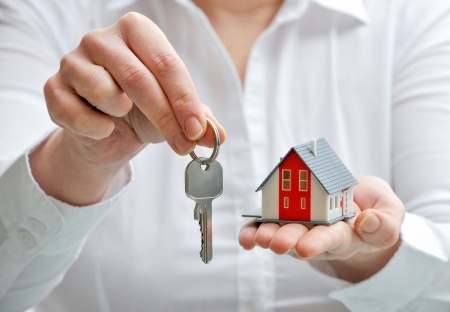 If you've been told you cannot buy a home because you're single, don't believe it. The home buying experience is often shown as something that only established married couples do and an act for families but single people can and do buy homes, too. If your dream has always been to buy a home and you think you can't because you're single, here are a few things you should know.
Buying a home as a single person is very similar to the process of buying a home
Choose the right agent – Your agent is a very important part of the process to buying your own home. You will need to look up some qualified agents first and then interview them to see which one will suit your needs the best. Talk with them, ask many questions, and be sure you choose someone you feel comfortable with because this will be a long process and you want to trust your agent.

Gather information – You really need to take time to gather all of the information you can about this process. Read up, talk with other singles who have purchased homes, and look at all the resources you have available to you so you are very informed going into the home-buying process.

Choose the right home – The home you pick is very important. You will want to do more than just apply for the first pretty home that catches your eye. Spend some time thinking about your needs from a house. What are your must-haves? What are you willing to compromise on? Think about how you will need to maintain this home. Can you afford the fees and taxes?

Bring a trusted friend – Just because you're single doesn't mean you have to house hunt solo. You can bring a trusted friend or family member along with you to look at houses and also to meet with your agent and discuss details. It can be really helpful to have someone else to bounce ideas off of.
With these tips in mind, you can start the process of buying your own home. You can make an informed offer on a new home even as a single person when you take the time to do the process correctly. You can be a smart and savvy single buyer and this can be an experience you treasure for many years to come. Be confident about buying your home. Being single doesn't have to mean you can't buy a new home.