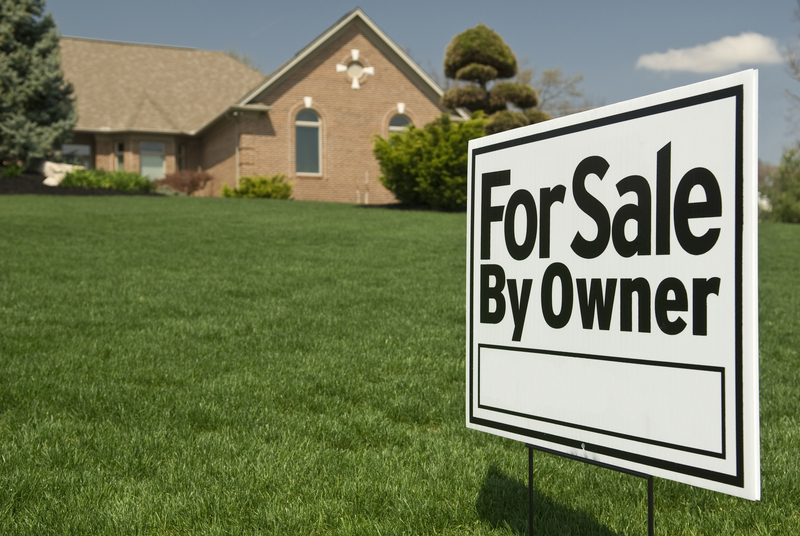 You've probably passed For Sale by Owner signs and wondered whether you could sell your house by yourself–and if it makes sense financially. The quick answer for most people: it's a lot of work, for no guaranteed payoff. And the risks really aren't worth it.
With FSBO (pronounced fizz-bow) transactions, sellers think they'll save on commissions. But they'll be missing out on what seasoned real estate agents do best–negotiating a great deal that could net you much more money than you're likely to get on your own.
Factor in the hidden or unexpected expenses, say from potential legal or other problems, and it's no wonder only 8% of homeowners in New Jersey decide to sell solo, according to the latest data from New Jersey Realtors®.
Here are some key reasons to work with a good real estate agent, backed by a solid brokerage, instead of FSBO:
Pricing strategy

Sure, you can look up comps and use online assessment tools, but there's no substitute for local market knowledge. Experienced agents have a deep understanding of neighborhood and industry trends to help you determine the actual value of your home based on a detailed market analysis and any improvements you've made.

The goal is to pinpoint the optimal price; too high, and your home sits on the market, a red flag for buyers. Too low, and you'll get a bad return on perhaps your biggest investment.

Prepping your property

So what are buyers looking for these days? A good agent will know the answer, and how to position the look and feel of your property. Does a room need painting or minor repairs? How about swapping out some things, like furniture or a faucet? If you're tackling a sale on your own, you might be tempted to do a major, unnecessary overhaul–or do nothing, which could turn off potential buyers immediately.

Real estate agents also have relationships with professional stagers and photographers who can present your home in the best light for onsite showings and online photos.

Marketing your home

The more buyers who know about your home sale, the more likely you'll get the price you're looking for, in the shortest amount of time. Brokers and real estate agents have access to extensive resources and technology that will quickly broaden your field of serious prospects.

Nearly all buyers start online, and that's where FSBOs can have limited exposure. Agents get the word out through online portal listings, most notably the Multiple Listing Service (MLS), which updates constantly. And, they reach a wider audience through social media channels, professional networks, and name recognition. You can list on the MLS as a FSBO, but it will cost you.

Handling all those people

A home that's for sale is at the busy intersection of gawkers, serious buyers, buyers' agents and attorneys, home inspectors, and possibly appraisers, to name a few. Showings alone can be exhausting. And with a FSBO, no one else is looking out for your interests or representing you.

An experienced real estate agent will streamline the process, bring in more pre-approved buyers, and collect valuable feedback. You'll yield the strongest offers and the most motivated sellers, plus get recommendations on appropriate counteroffers. Having a broker or agent experienced in such negotiations, and advising on final terms and conditions, will reduce stress and anxiety for you.

Paper, paper, everywhere

The closing process involves a huge stack of complicated paperwork, knowledge of local real estate law, and attention to detail to make sure the sale goes through. If you fail to disclose something crucial about your property, for example, you could face serious financial or legal repercussions and perhaps a buyer who walks away.

Do you want the burden of making sure all the documentation is complete and accurate? And are you comfortable knowing all the regulations affecting your sale?
Our sign is a good sign
At Century 21 Cedarcrest Realty, our real estate pros will support you throughout the entire selling or buying process. We're Essex County and northern New Jersey experts with a successful track record. Our agency has been voted "Best Realtor" four years in a row (and counting!) in Suburban Essex magazine's Best of Essex Readers' Choice Awards. Give us a call at 973-228-1050 to discuss your listing.