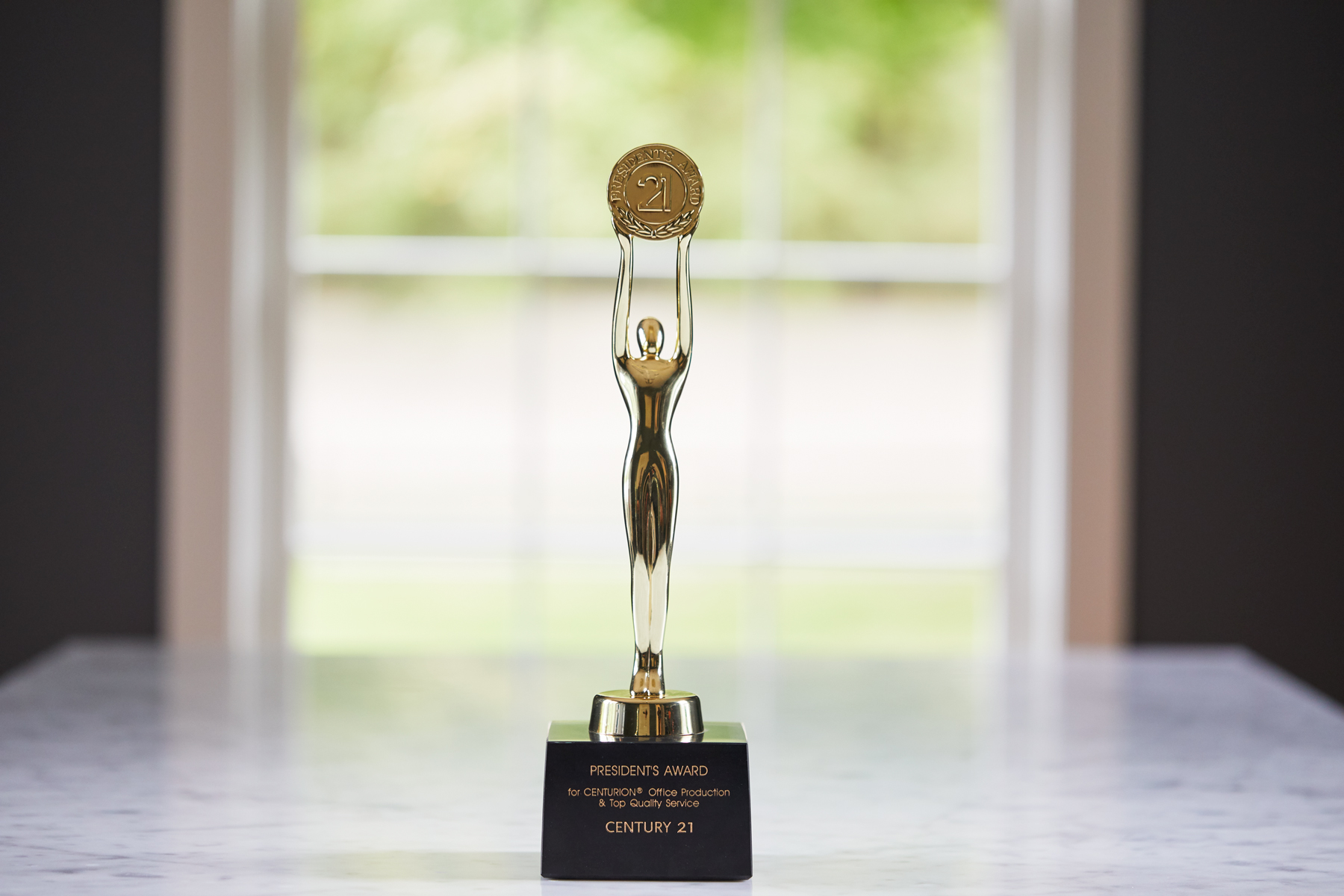 As always, our annual awards breakfast was filled with applause as John Sass announced the winners of CENTURY 21® and NJ REALTORS® awards for 2018, based on customer service and gross closed commissions.
John shared the good news that for the ninth year in a row, CENTURY 21 Cedarcrest grew in terms of gross closed commissions (23 percent higher than 2017!). Our team closed transactions in 57 towns throughout New Jersey, and our office is in the top ten in our entire region, which comprises New Jersey and Delaware. But the best news of all: For the first time ever, we are thrilled to share that CENTURY 21 Cedarcrest Realty has won the CENTURY 21 President's Award. It is given to producers, teams and offices that achieve both CENTURION® level production and the Quality Service Pinnacle Award in the same year. We can't wait to add this prestigious trophy to our awards shelf!
2018 service award winners
The CENTURY 21 Quality Service awards are presented to agents and offices that consistently provide high levels of customer service. The winners will be recognized at the New Jersey Brokers Council gala in March. Drum roll, please, for our Cedarcrest Realty winners:
Quality Service Award – Paula Cano and Susan McGarrity (minimum 90 percent overall approval rating and 8 returned surveys in a calendar year)
Quality Service Pinnacle Producer Award – Tracy Chan, Bruno Marino and Joey Scotto (minimum 95 percent overall approval rating and 8 returned surveys for two or more consecutive years)
In addition, CENTURY 21 Cedarcrest Realty won the Quality Service Pinnacle Office Award, CENTURY 21's top award for quality service.
2018 production award winners
These are awarded based on real estate agents' gross closed commissions for the year.
New Jersey REALTORS® (NJR) Circle of Excellence® Bronze Award – Nancy Scancarella and Paula Cano
CENTURY 21 CENTURION Individual Producer Level Award

Yaw "Tracy" Chan was our #2 producer last year. Tracy has consistently earned top honors for sales and service at CENTURY 21 Cedarcrest and was recently inducted into the CENTURY 21 CENTURION Honor Society.
Joey Scotto earned the top spot as #1 producer, adding this honor to the others he's won since starting his real estate career with us less than three years ago.

NJR Circle of Excellence® Gold Award – Tracy Chan and Joey Scotto; double congratulations to them this year!
CENTURY 21 Masters Team Level Award – The Rick Lodato Team (Rick Lodato, Lizette Brown and Peter Locurto), who joined Cedarcrest Realty last year.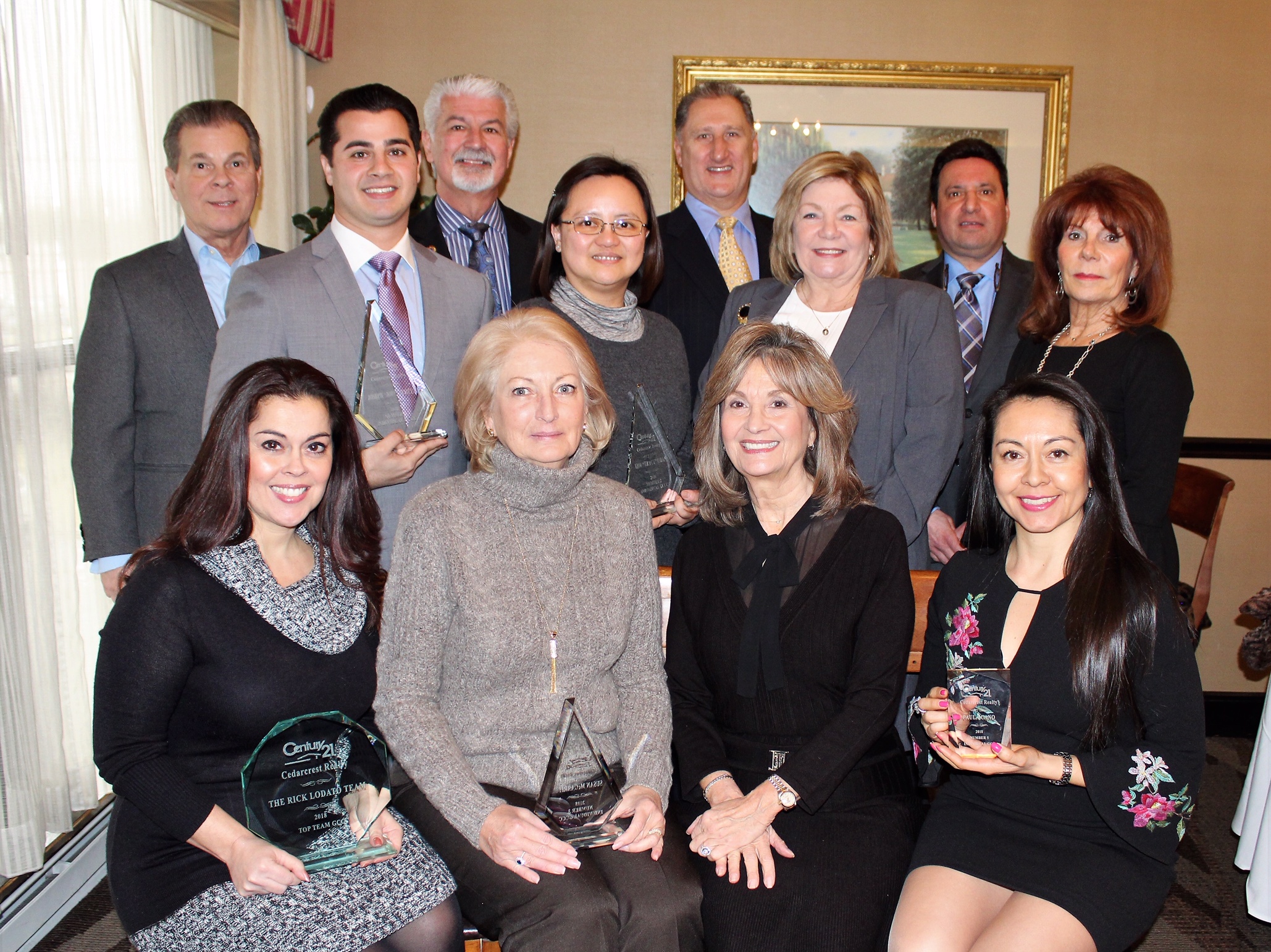 What's our winning formula at CENTURY 21 Cedarcrest?
The positive, long-term relationships our agents build with home buyers and sellers.
Using all the available real estate technology available to us to source and nurture leads more effectively and to better serve their customers.
Our ongoing in-house training and development, with courses offered to agents at all levels of experience, so newer agents can build their skills and knowledge while our more experienced agents are refreshing theirs.
Now, on to a successful 2019 with the CENTURY 21 Cedarcrest team!