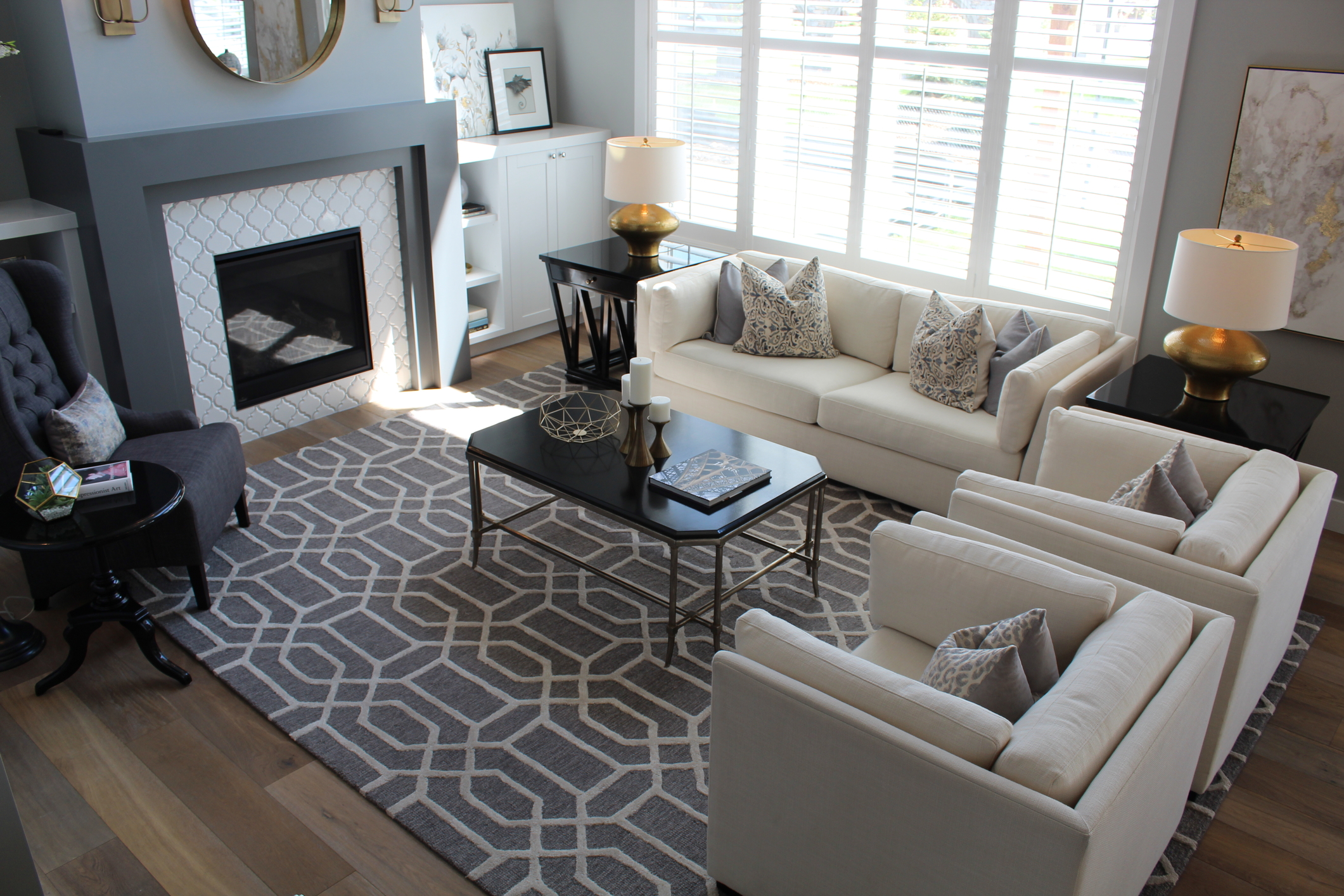 The practice of real estate staging isn't new—it was first introduced in the 1970s—but it has become an increasingly popular and important tool for real estate agents and homeowners selling a home. Staging a home enables potential buyers to really see the full view of the property and helps them envision how they would use it.
According to the National Association of REALTORS® 2021 Profile of Home Staging, home staging is a significant part of home buying and selling. The report notes that:
Eighty-two percent of buyers' agents said staging made it easier for a buyer to visualize the property as a future home.
Twenty-three percent of both buyers' and seller's agents said that home staging raised the dollar value offered between 1% and 5%, compared to similar homes on the market that hadn't been staged.

Eighteen percent of sellers' agents said home staging increased a residence's dollar value by 6% to 10%.
Thirty-one percent said that home staging greatly decreased the amount of time a home spent on the market.
What is real estate staging
Staging originally meant decluttering rooms, arranging the furniture, and making basic or cosmetic repairs. Today—especially in competitive markets like northern New Jersey—home stagers may recommend steps that totally transform rooms. The idea is to show off the spaces to their best advantage by creating an updated, clean, appealing environment—the ultimate model home. That may entail:
Removing or replacing some furniture (to make the room look larger and to utilize the space more efficiently or to show off special features)
Accessorizing with pillows, plants, towels, new bed covers, and lifestyle accessories
Removing many personal family photos and knickknacks that can distract prospective buyers and add clutter to shelves and tables
Repainting rooms to be more neutral backdrops, replacing carpeting or flooring if necessary.
Update lighting
Add some artwork to walls or shelves for pops of color and interest
Include seasonal or location-specific décor or accessories
According to the NAR report, the living room is the most important and most common room to stage, followed by the master bedroom and kitchen. However, with more people working from home at least part of the time these days, staging a home office could be just as important.
The value of strong visuals
The expression "You never have a second chance to make a good first impression" certainly plays out when it comes to staging. As real estate professionals, we understand the value of having great photography and video to help show a home and give buyers a first look that entices them to see the home with their real estate agent. A professionally staged home photographs beautifully and shows better on video tours and walkthroughs as well.
Work staging into the budget
Staging an empty home may be easier than working with existing furnishings, and the costs will also depend on the size and condition of the home. Factor in the local market competition and estimated return on staging investment—which for luxury listings will be nominal. Even for homes in the mid-market range, sellers should consider the few thousand dollars it costs to be money very well spent. You'll see good ROI when you sell your home in less time, getting asking price or above (avoiding a price reduction) for a beautifully staged home that attracts motivated buyers.
At CENTURY 21 Cedarcrest Realty, we are experts in North Jersey real estate, and we know what it takes to market a home in our highly competitive area. Our goal is to provide superior customer service throughout every step of every transaction. Our real estate associates will walk through your home and make suggestions for decluttering areas, rearranging or removing furniture, making simple repairs, and painting where needed. If a larger-scale staging effort is needed, we can make recommendations for certified home stagers as well as professional organizers, cleanout experts, and other service providers that can help get your house in order, inside and out, before listing it for sale.
Contact our Caldwell office at 973-228-1050 or in Little Falls at 973-364-1111 if you're putting your house on the market or if you're shopping for a new house, condo, or townhouse. We're here to help!