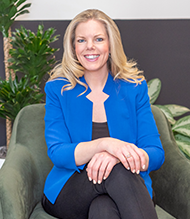 Julie Zack got her real estate license just under a year ago and came to CENTURY 21 Cedarcrest Realty in January. She is soaking up the training and mentorship she's receiving here.
Her professional background includes work with automobile dealerships in the Motor Vehicle Department and in the high-end vintage car arena. She moved to northern New Jersey in 2016, eventually purchasing a home in Little Falls. When the pandemic hit, she worked from home as the executive assistant to the CEO of a manufacturing company. Suffice to say, Julie knows her way around numbers and paperwork, which greatly benefits our real estate customers when it comes to getting transactions to contract!
She liked the flexibility of working from home, but saw the potential for doing something different. In 2021, she decided to go into real estate, got her license and launched her next act.
"I didn't have direct sales experience at the time but the ability to be my own boss, as I am in my real estate career, was very appealing," said Julie.
She worked with a business coach, read dozens of personal and professional development books, and realized the most important factor for her in terms of a real estate brokerage was agent support.
"I'm still learning and need guidance and hands-on support; that's what I'm getting at Cedarcrest Realty," said Julie. "I learned more in two hours with our sales manager, Dennis DiSabato, than I did in the 10 months prior to coming to Cedarcrest." She is eager to learn the business and said, "I read tons of books, listen to podcasts and watch videos, but there's nothing like having someone right there to help me when I need it."
Julie is taking advantage of our CENTURY 21 XCELLERATE lead generation program and benefits greatly from the guidance provided by Jill Savva, who is our field trainer and works with new real estate agents to develop their skills. "You don't get that kind of real-time training anywhere else," she said.
She also likes the tech tools available to her as a CENTURY 21 real estate agent, and the fact that she now lives just minutes away from our Little Falls office and close to our Caldwell office, with easy access to our trainers, mentors, and support.
"The support and team atmosphere at Cedarcrest Realty is remarkable, and truly unique," said Julie.
She is working with first-time and move-up buyers throughout North Jersey counties with a focus on Little Falls and surrounding towns. When she's not working with homeowners or buyers, she and her pup Monroe enjoy walking the local trails and parks. You can contact her at juliezackrealtor@gmail.com.