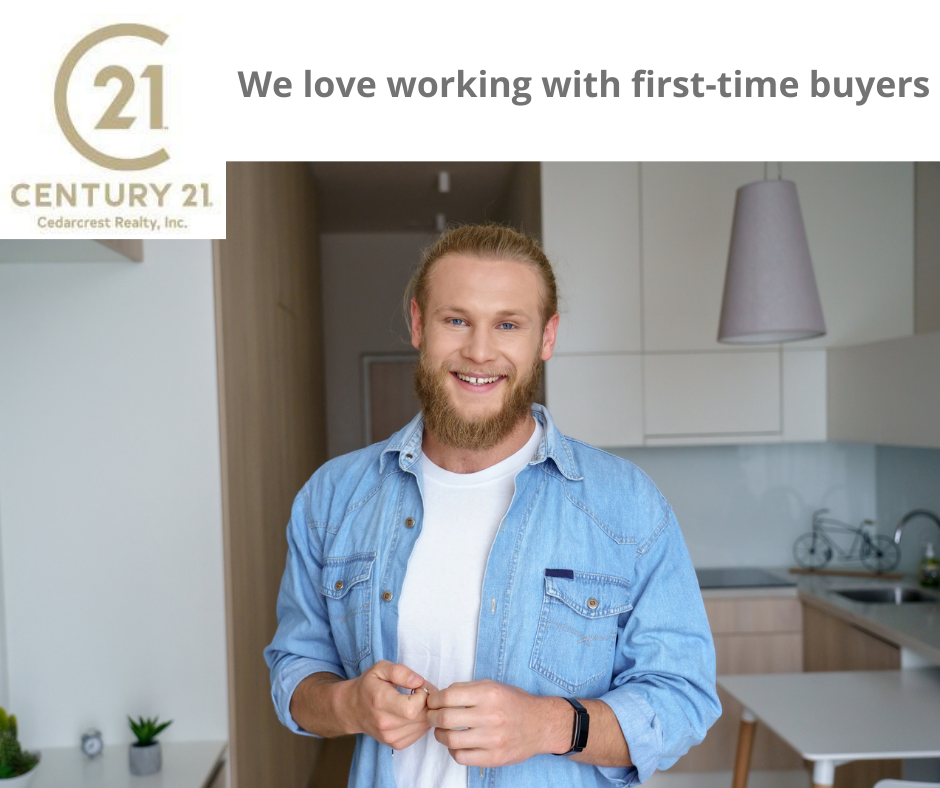 The New York metro real estate market has seen big shifts since the COVID-19 pandemic hit the area, with many city dwellers seeking out the suburbs to get away from crowded urban areas. They now want open space and great quality of life at a better cost of living when compared to NYC.
Another shift is the population making the move: in New Jersey, there are 1.8 million millennials (between ages 24 and 39) who make up 72% of today's housing demand. The average age of these home buyers is 32.
This is also a group that's paying off student loans, have been paying high rental rates, perhaps have started a family or paid for a wedding . . . and therefore, they don't have the 20% down payment saved up. With prevailing home prices in northern New Jersey, that figure could be as high as $65,000 (or more) depending on type and location of the home. According to mortgage industry executive and videocaster Barry Habib, 74% of millennials are ready to purchase a home within 12 months but 88% say they have significantly less than 20% of the sale price saved up for down payment. In fact, 14% state they have nothing saved up.
What's a young first-time home buyer to do?
FHA-backed mortgages for first-time buyers
If you're a millennial buying your first home, don't despair—this is not your father's real estate market anymore and that includes the types of home loans available. Has your real estate agent mentioned FHA loans? These federally guaranteed mortgages enable you to put down far less on a home. In fact, you can have as low as 3.5% of the purchase price to put down, and less-than-perfect credit to qualify for an FHA loan (the minimum credit score is 580 to qualify, unless you are putting down at least 10%). As with all mortgages, the lending institution will make the determination regarding loan qualification.
You'll pay higher costs on the transaction, but these loans are the leg up many young buyers need to realize the dream of home ownership.
What is the FHA
FHA stands for the Federal Housing Administration, an entity of the Department of Housing and Urban Development. It provides mortgage insurance on loans made by FHA-approved lenders on single family and multi-family homes in the U.S. FHA-backed mortgages are also available to certain borrowers who have filed bankruptcy or foreclosed on a previous property.
Work with a real estate brokerage that shows you the ropes
At CENTURY 21 Cedarcrest Realty, we work with many first-time home buyers at all income levels and with a variety of down payment savings. We understand what it takes—beyond showing homes in certain towns or within certain budgets—to get a real estate transaction from start to finish with as few hiccups as possible. One of the biggest roadblocks is qualifying for a mortgage, so we provide advice about mortgage options—including FHA loans; we also stress the importance of getting pre-approved for a mortgage in the tight market we operate in, which you can read about in this prior blog post. Contact us to get your home buying process started in Caldwell at (973) 228-1050 or Little Falls at (973) 364-1111.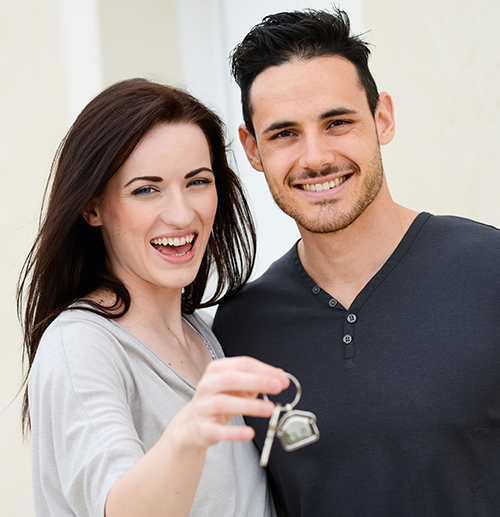 With most first-time home buyers falling within the millennial age range (those born between 1981 and 1996, ages 23 to 38 this year), real estate professionals might be interested in findings revealed in a recent Chase Home Lending survey. The survey was done among 1000 millennials about home ownership.
It turns out that they making smart financial decisions and saving money to make home ownership a reality. In fact, responses point to millennials being hyper-focused on the home buying journey. More than two-thirds of respondents said they want to talk about the process and about real estate topics, such as affordability and neighborhoods, with their friends.
Some other key findings include:
Seventy percent say they are willing to cut back on weekend activities in order to buy a home within the next 12 months – they are curtailing their shopping, dining out, movie-going and spa visits among their expense reduction tactics
Women are slightly more open to this idea than men
Fifty-two percent of first-time home buyers feel financially ready now
Many are optimistic about the home buying process
Seventy-one percent of women are willing to discuss real estate topics with friends while over 50 percent of men are comfortable talking about these on social media
Our takeaways at Century 21 Cedarcrest
1 – Real estate agents who provide an excellent transaction process with millennial homebuyers are likely to receive more referrals. After all, if these buyers are talking to their peers about the home buying journey, they are more likely to refer those agents with whom they are having a positive experience. This group values peer opinions; make sure you're part of that.
2 – Members of this demographic are serious about positioning themselves for home ownership; and they want to learn more about becoming home owners. Whatever information or guidance you can provide will be a positive part of the transaction and help position you, as their real estate agent, as a trusted resource worth their referrals.
3 – If improving their credit score is an issue they are working on, or if they want to better understand home mortgages, look at your network to see who you can refer to help these home buyers make their dream of ownership a reality.
4 – With more than half of millennial first-time home buyers stating they feel financially ready to purchase a home, help them keep up the anticipation and excitement with relentlessly excellent service.
At Century 21 Cedarcrest Realty, we pride ourselves on making the process as smooth as possible for first-time home buyers. We understand you'll have lots of questions and our team has the answers—and the listings that meet your criteria, from neighborhoods to school systems to town services and more. Whether it's a condominium, townhouse, or single-family home, contact Century 21 Cedarcrest about what you're looking for.