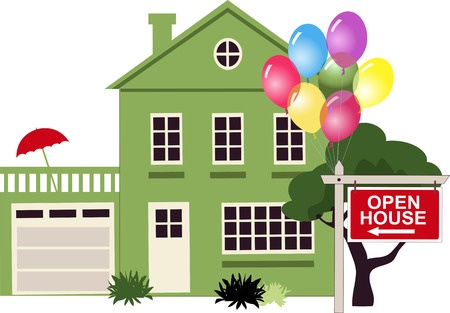 Once you have decided to sell your home, one of the first things your real estate agent will do is schedule your open house. An open house is a showing of your home and property where prospective buyers can drop by and visit during a certain day and time. This is a proven way to get buyers interested in placing a bid or offer on the house quickly. More offers lead to getting a sale close to – or even above – your listing price at closing. When the date for the open house draws near, there are some proven ways to prepare your home to look its very best.
Boost the curb appeal: Be sure that the lawn is freshly mowed if it is during the spring or summer months. Clean up any yard damage from play or pets, fix fences, or even hire a landscaper to spruce things up around the yard. Do not assume that a buyer will see the potential in your property; rather, show them an inviting entrance to a home.
Kick the clutter: Clean it up! Sellers sometimes think that a buyer will be attracted to a homey atmosphere. This is a common mistake. Prospective buyers aren't interested in seeing how the current inhabitants live. Instead, a buyer wishes to envision him or herself living in the home. So, avoid excessive knick-knacks, store excess furniture and any valuables in a storage locker or friend's home, and put fresh towels in the restroom. A professional carpet cleaning or a coat of paint can also go a long way towards impressing the next owner.
Make other plans: Owners, their children, and pets should not be present for the open house. Many sellers find this uncomfortable, as they worry about their belongings and wish to supervise or answer questions. While this is a perfectly normal way to feel, it does make the buyers less likely to make an offer. They will feel disinclined to voice their honest opinions of your property to the agent.
A successful open house can culminate in multiple offers and a faster sale. A great agent will help with tips specific to your home's unique appeal and be your guide through the process.