As we know, real estate is a relationship business . . . and it turns out, relationships are what brought two of our newest real estate associates to CENTURY 21 Cedarcrest Realty.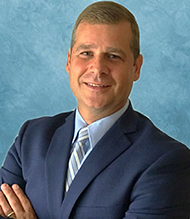 Bob Prall joined our team in the Caldwell office after completing real estate school and getting his license in July. Dennis DiSabato, our Caldwell sales manager, sold Bob and his family their current home 15 years ago.
He ran into Dennis a few months ago by chance and mentioned he'd been thinking about getting into real estate. "We talked about it and I saw that it would be the perfect option for me because I like to help people. With his encouragement, I decided to pursue it." He chose CENTURY 21 Cedarcrest Realty because, "Given Dennis' professionalism and integrity, I wanted to be at CENTURY 21, period!"
A lifelong Little Falls resident, Bob is a former volunteer fireman and a 20-year veteran of the Little Falls Police Department, he chose real estate as he looks to a future transition from assisting people as a sergeant on the streets to helping people find the home of their dreams.
"I'm a problem solver by nature and have worked with many people of all backgrounds during stressful times, helping them through their situation to see the bigger picture," explained Bob.
He enjoys real estate investing (and owns a rental property), so he is eager to help others as Dennis had done for his family. He also appreciates the flexibility real estate allows in his schedule plus, in his words, "the help factor." He loves meeting and talking to new people and with his personal real estate experience, he's excited about the potential.
"I know the job is all about building relationships and helping people-and I always feel good when I'm able to do so in my police work. Real estate has become a passion of mine that I wasn't able to tap into until now; it will be the key to opening new doors for me."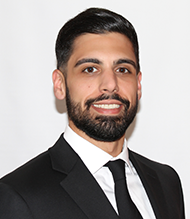 Eddie Modica of Totowa has joined our Little Falls office full time, grateful to have left behind an unfulfilling "cubicle job." He'd been interested in real estate for some time; a meaningful conversation with a friend (a real estate professional) and a friendly nudge from long-time pal Chris Malatesta in our Little Falls office, gave him the impetus to make the move.
"I had a conversation with my friend on a Wednesday, enrolled in real estate school the following week, got my license in July, and joined CENTURY 21 Cedarcrest Realty right away," said Eddie. "I've wanted a career that involves customer service and working directly with people for a long time-and something I could really take pride in. This is it."
Having grown up in Woodland Park, Eddie knows the Passaic County area well. Chris brought him into the Little Falls office and Eddie was very impressed with the environment-from the team to the technology.
"Visiting there made my decision a lot easier," he said. He noticed right away-and has experienced firsthand-how friendly and helpful everyone is. "They want you to succeed and everyone is willing to lend a hand. John Sass has been great and there are so many opportunities and resources there."
Eddie's looking forward to developing his own book of business as well. "A career in real estate is what you make of it which is exciting to me. No more punching the clock; I can build a more fulfilling future with endless possibilities here at CENTURY 21 Cedarcrest Realty."
He is signing up for all the classes we offer to our agents at all levels of experience and was LUXE certified (Luxury Listing Specialist) in August.
"Training and support leads to professional growth for our sales associates as well as growth for our offices," said broker owner John Sass. "The performance-based training we offer on an ongoing basis ensures that our Cedarcrest Realty agents are always delivering great service and that they're operating at their highest level."