Social Links Widget
Click here to edit the Social Media Links settings. This text will not be visible on the front end.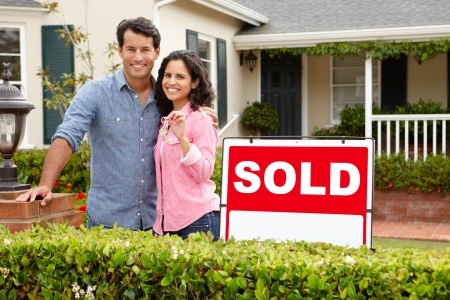 Understanding the Millennial Home Buyer
As a real estate agent, it is important to understand the individuals you'll be working with. Different generations have different needs. The Millennial generation (those currently between the ages of 18 and 34), haven't been quick to jump on home buying opportunities. In today's market, they make up a very specific subset. Here's what you need to understand.
Generation Y: The Millennial
Generation Y, or the Millennials, is made up of individuals born between 1980 and 1995. According to realtor.org, this group currently makes up 31% of the buying market and 12% of the selling market. Closer looks at the characteristics of the group show that only 6% initially buy a multi-generational home, which means a great portion of those buyers are repeat home buyers who are looking to upsize. All are motivated to own a home.
Challenges to Consider
Here is where things begin to get interesting. According to Bankrate.com, your Generation Y (and Generation X) buyers tend to fall into two distinct categories. You'll find yourself working with a motivated young professional with a busy schedule – someone who wants a home that doesn't really need any work. On the other hand, you may find yourself working with someone who is super creative and who wants to spend a lot of time creating a personalized home. Knowing exactly who you are working with will help you to determine which homes are better for showing, and whether or not you have any room to sway a person to something in the middle or in the other direction altogether.
Some researchers believe Millennials are completely changing the home buying process. The reality is that it is a big group and, as such, will have a lot of life demands and challenges that we haven't seen before. The average member of Gen Y has an incredible amount of student loan debt. Young unmarried couples are more willing to purchase homes together than older after-marriage traditionalists. They like to move a lot and aren't afraid of flipping.
Working hard to better connect with your real estate clients? Contact us today to talk about establishing a relationship with Century 21. We're here to help you grow.
Summer Home Sale Tips: How to Take Advantage of the Season
The summer months are great for home sales. Lawns are lush and green, with flowers in full bloom, and homes look light and airy. Families with children love to move during the summer months, as the break between school years often makes for an easier transition. Add the fact that there is no ice or snow to deal with and you've got the formula for a great home-selling season. So what can you do to take advantage of it?
Focus on the Outdoors
It is harder for people to visualize themselves using outdoor space during the winter months, but the summer months provide a great opportunity to showcase your patio areas, grilling areas, swimming pools, deck areas, or any outdoor living space. Even if you don't have a formal patio, you should still consider setting up some outdoor furniture so visitors can see how the space might be used.
Showcase that Pool
Make sure your swimming pool, if you have one, is clean and well-maintained. Check it daily for debris, make sure the pumps are running properly, and make sure your gates and protective mechanisms are also in good repair. In the hot weather, your potential buyers will appreciate the concept of a nice, refreshing swim.
Run Your Air Conditioning
Yes, you are moving. Yes, you are trying to save some money. Find a comfortable, cool temperature so that potential buyers visiting your home will feel refreshed when they step inside from the heat. You don't have to turn the house into an ice box, but make sure you aren't cutting corners on comfort.
Declutter the Yard
You've decluttered the inside of your house, now make sure the yard looks nice as well. Children's toys should be organized, not scattered around the yard. The garage should look organized and well-kept. Gardens should be weeded and the lawn should be mowed. Oh, and if you have a dog? Please do a daily sweep to make sure the yard is clean.
Lighten Things Up
Make sure you take down any heavy drapes that will block natural sunlight. Add some fresh-cut flowers throughout the house, or even some potted flowers outside, to add lots of color. Don't go overboard. Just make sure the home looks bright, spacious, and inviting.
The summer months are really great for home sales, with realtor.com estimating that 50% of all home sales are made during this season. Talk to your realtor about how to step things up a notch and you, too, might be moving before it gets cold again.
Closing on your home is the last obstacle, which can seem tedious after a long process of negotiations and home loan approvals. You're very close to walking through the doors of your new home, so it's worth it to be patient just a little longer. Here are seven steps to a smooth and stress-free closing. You're almost there!
Set a Closing Date: Request that your title company sets a closing date that coincides with your current lease or the sale of your current home. Also keep in consideration when you'll have the funds available (end of the month, perhaps) and your work schedule. Closings can be worked around any schedule, so you may request an evening or weekend closing.
Have Your Funds Ready. Typically, buyers have to come to closing with some type of money, but you can't just write out a personal check. Ask the title company what forms of payment they accept. This gives you time to move money around and go to your bank to have a cashier's check created.
Purchase Title Insurance. Title insurance isn't to protect you from problems with the title of your mortgage. Instead, it protects the lender if the home had a claim on it or the sellers didn't own the home. The easiest route is to purchase title insurance from the same company where you purchased the lender's title policy.
Arrange for Homeowners Insurance. Homeowners insurance is another form of coverage that you need to protect your home and the contents in it. If you already have a homeowners policy, all you have to do is transfer it to your new address. If you rented, you'll need a new policy. Work with the same company that provides coverage for your car – it's most convenient and you get added discounts.
Review Your Good Faith Estimate. Closing shouldn't be a huge surprise. You were provided a Good Faith Estimate that outlines the costs you're responsible for. However, some prices can increase by as much as 10%! Be prepared for cost increases, and don't hesitate to ask about them.
Do a Walk-Through of the Home. Right before your closing, do a walk-through of the home. This is your last chance to make sure that repairs were taken care of, sellers left what they promised to and that water/electric is functioning properly.
Take Care of Problems. If you do notice something – the shrubs were removed from the property or the appliances were taken, for instance – you may delay the closing or negotiate a discount. It's in everyone's best interest to have the home closed on, so it never hurts to ask.
When listing your home, you probably have many questions. Will the buyers like my home? Does it have an attractive layout? Is it decorated nicely? Is it priced right?
The truth is that most buyers form an opinion about a home within minutes, whether they see it online or in person. You want to make a good first impression so that you can lock in prospective buyers and show them what your home really has to offer. But, it's important to know what types of things buyers don't like. Let's take a look at the top three turn offs for prospective buyers so that you can avoid them in your own home.
1. Dirt and Grime
Before listing your home, you need to do more than just vacuum and dust. The house needs to be in the best possible condition. Period. Prospective buyers expect to walk into a home that is bright, airy and clean, so don't assume that people will look past everyday grime. Some things to consider: shampooing the carpets, cleaning grout on tile, vacuuming the vents, cleaning the baseboards, scrubbing around showers and tubs and washing the windows. Of course, keep all surfaces, especially countertops and sinks, spotless too.
2. Odors from Pets, Food or Cigarette Smoke
While the house is on the market, choose the foods you cook wisely. Fried foods, for instance, will create film on the cabinets and cause the home to smell. Pet odors easily go unnoticed by homeowners, but many pets leave their scent around the home. Not only should pet odors be eliminated, but so should their toys and accessories (litter pans, bowls, etc.). Have a plan so that Fido isn't around during the showing. Smokers should also keep all things hidden (ashtrays, lighters), and smoke outside when the house is on the market.
3. Outdated Fixtures and Appliances
If your light fixtures and appliances are outdated, you'll need to do an update. Buyers want to see modern homes that they can move right into with little work or updating on their part. Some easy, affordable fixes: changing cabinet hardware, installing new light fixtures and painting the cabinets. Naturally, having new appliances and cabinetry is best, so understand that if you don't have it, you won't get the highest possible price for your home.
The spring season is one of the most popular times to list a home for sale. Of course, you don't want to miss out on this short window. Summer is still a great time to have your home up for sale, but people get busier with summer vacations and other plans. So, to make the most of the spring selling season, follow these tips.
Separate Yourself from the Neighbors
Just because there isn't a lot of inventory on the market doesn't mean that your house shouldn't stand out. Find ways to attract attention and distinguish your home from every other one on the block. When potential buyers turn onto your street, you want them to see your home and think, "I hope this is the one for sale." Ideas include freshly planted shrubs and flowers, landscape lighting, energy efficient windows, a new roof, newly painted shutters, professional landscaping or a functional backyard.
Stage Your Home
We all think our homes are the greatest, but remember that potential buyers will have a completely different idea of what's attractive. Therefore, all of your personal belongings and clutter should be removed so that your home is a clean, neutral palate. You can hire a professional stager to help with this step, but even realtors can offer a few pointers. You'll be moving in the near future, so now is a great time to de-clutter anyway.
Add an Incentive
Selling your home quickly offers plenty of rewards: you get to move on sooner, and you don't have to have any more showings. So, don't be afraid to sweeten the pot a bit. Money toward closing costs, a transferable home warranty or fast closing times are all examples of what can be done to get you that contract sooner.
Get Your Home in "Move In" Condition
What this means is that your home is ready to be moved into. Families today are short on time and money, so being able to move in over the weekend and start enjoying a new home is invaluable. This equals more time and money for the buyers, and it will set your home apart from the many other short sales and foreclosures that still flood the market.
List at a Competitive Price
Most sellers are taking a hit on the sale of their home because of the housing market's slow recovery, but there are gains to made on the other side. Instead of sticking it out to get a certain amount from your home, price it competitively and get it sold fast. If you're planning to purchase again, you'll be pleased to know that housing prices are still competitive and interest rates low.
We're already four months into 2014, and the height of the selling season will soon be upon us. The winter was unusually cold, but we should be seeing more homes listed in the coming weeks. Spring has traditionally been considered that perfect time to list a home. This year in particular, we have a lot to look forward to. Housing activity has been increasing over the past several years, so we can expect the same trend to continue this year.
Increased Housing Activity
This year may be the first year that we see the most housing activity since 2006/2007. There are a few reasons for this. The first is simple. Since the housing bubble, housing activity has slowly picked up, with each year a little better than the last. As long as this trend continues, we can expect to see even better sales in 2014. Additionally, there should be more jobs available, a bigger inventory of homes and competitive housing and interest rates to drive up housing activity.
More Young People Looking to Buy
A second reason why 2014 may be the strongest year yet is because of a basic yet important piece to the puzzle: demographics. On average, there are 1.2 million households each year that demand a housing unit, whether that housing unit be rented or bought. Due to the recession, there are more young people living at home with their parents for financial security. Many of these young people want the freedom of living independently, though, and will soon be ready to purchase a home. When demand from young people starts to kick in, we can expect to see real progress in the housing market.
Mortgage Availability is Improving
Lastly, mortgage availability may improve in 2014. While it's not as easy to get a mortgage as it was during the housing boom, it is becoming easier than in years directly following the boom. For those deserving of a mortgage, there are a number of options available through Fannie Mae, Freddie Mac, FHA and VA loans. Also, with rising interest rates, it's to be expected that fewer people will refinance their mortgages, so lenders will be looking to boost activity by giving out new loans.
Source: HousingWire.com
Now is a great time to buy a home: home prices are low and interest rates are low, but they are climbing steadily. The New Jersey market has seen more home sales and faster selling times, reassuring us that the market is indeed improving. If you don't want to miss out on this buyer's market, now is the time to buy a home and lock in low interest rates.
Here are five tips for those who are interested in buying a home.
1. Keep Your Finances Steady
When you apply for a loan, lenders will want to see that you're reliable and have a good paper trail. Don't open new credit cards, move money around, buy many big ticket items or accumulate too much debt, or these will be red flags to lenders.
2. Start the Pre-Approval Process
There's nothing wrong with getting a pre-approval, even if you don't end up buying a home. Anyone can be pre-approved for a loan, as this means that a lender has looked at your finances and determined that you can afford to make the mortgage payments.
3. Go with Your Instinct
You'll hear a lot about the market in NJ: it's slow, it's competitive, it's laden with foreclosures. Don't worry about when the best time is to make your move. Instead, focus on the available properties and what's right for you. Real estate is always fluctuating.
4. Hire an Inspector
When you find a home that you're willing to purchase, make sure you hire a home inspector first. It will cost about $200-$300, but it could end up saving you thousands. A home inspector is a third-party who will tell you whether the house is worth buying.
5. Remember Hidden Costs
It's easy to look at a mortgage payment and assume that you can pay it, but remember that homes come with a lot of hidden costs, otherwise known as "sleeper costs." These added finances include homeowner's association fees, utility bills and property taxes. Don't forget routine maintenance and repairs. If you're falling short, it's better to buy a home that is lower priced than stretch yourself too thin.
If you're interested in buying a home, you will have several options available to you in terms of a loan. FHA loans have gained in popularity over the years because of their low down payments and more forgiving requirements. FHA loans are funded by the Federal Housing Administration, and they are a great option for first-time homebuyers who may not have a lot of money to put down.
Who Qualifies for an FHA Loan?
To qualify for an FHA loan, you will need to have a reasonable debt-to-income ratio, with some programs accepting up to 55 percent debt. You don't need to have an outstanding credit score either, just a decent one. Where some conventional loan programs require credit scores of over 750, FHA loans will consider people with scores of 650.
There are also some benefits for first-time homebuyers. FHA loans allow for co-signers, which is great for new graduates. You can also use gift money to put toward the down payment, and sellers can contribute to the closing costs, paying up to 6 percent of the purchase price.
What are the Benefits of an FHA Loan?
FHA loans are not for everyone, but they certainly have their benefits. Consider the following:
Low down payment of 3.5 percent

Low closing costs

Easy credit qualifying

Gifts and co-signers allowed

No prepayment penalty

More leniency during hard times

Funding for home improvements/renovations
Is There Anything Else I Should Know?
FHA loans include mortgage insurance, which is added into your monthly payment. This ongoing insurance can cost more than private mortgage insurance with conventional loans. There have been changes made regarding this insurance, which can fluctuate at any time. If you do have good credit and strong income, you can get other offers that are competitive and may not require you to put down a large down payment.
The loan you choose is an important decision, so take your time. You may find that an FHA loan is perfect for your situation, especially if you're credit score is subpar or you have little money to put down.