Zen—or dry—gardens date back to the late 14th century, when Zen Buddhist priests created these austere gardens for meditation and appreciation of beauty. These gardens had no water features; the priests created a feeling of water with rocks, even raking them to get a ripple-like appearance.
Zen gardens are appearing in backyards across northern New Jersey as well, taking a cue from Asian traditions by keeping the focus on nature. Homeowners may choose to create these gardens—made primarily of stone and gravel, often enhanced with moss, small plants or shrubs, and rock formations—to avoid having to water; others choose to install these for the quiet contemplation they invite and the serenity they provide. And, they are easy to maintain and are weatherproof. The homeowner needs simply to rake the gravel or sand, in desired designs. The very act of this raking can be in itself a meditation and is meant to be relaxing. Raked designs are often made to look like waves or streams.
Although they appear simple on the surface, Zen gardens have a complexity that is revealed as one takes time to enjoy the space. The homeowner takes an active (albeit, relaxing) role in changing the raked design, then stepping back to contemplate and enjoy it. The carefully groomed sand is meant to provide a refuge from the world.
Today's Zen gardens may include enhancements such as ponds, bridges, lighting and sculpture but the raked sand and fine gravel are the canvas upon which these sit.
Designing your Zen Garden
This starts by defining the space: a corner of an existing garden, part of your yard or even the whole yard. Do some research or visit other Zen or Asian gardens for ideas about topography and the hardscape (the stone work). Do you want to include water or not? What about lighting?
Whatever you do, think nature—a space with rough edges. Plants are not the main attraction so select a few specimen plants that will enhance the design because of their color or texture. Also consider seasonal changes; in northern New Jersey we experience all four seasons very distinctly and so does plant life.
Then it's time for your hardscape materials:
Stone – the structural basis for your Zen garden. Stepping stones, formations, borders, designs.
Pebbles – think river-rounded pebbles of various sizes that will create the fields, surround plants and outline paths.
Sand or fine gravel – this is used to create the illusion of water, raked as anything from a dry riverbed to roiling waves and ripples – the choice (and the fun) is all yours.
Other enhancements may include bamboo panels, statues (such as one of Buddha), low lighting (stone or concrete housing blends in best), and a koi fish pond. The plants you choose should offer some texture and color. Your landscaping professional or high-quality garden center should be able to make some smart suggestions.
You can find inspiration and ideas for your Zen garden on Pinterest and there are plenty of sources online or in your public library.
Adding a Zen garden to your New Jersey property will certainly make your home stand out, and will provide you with many tranquil hours enjoying and reconfiguring your creation.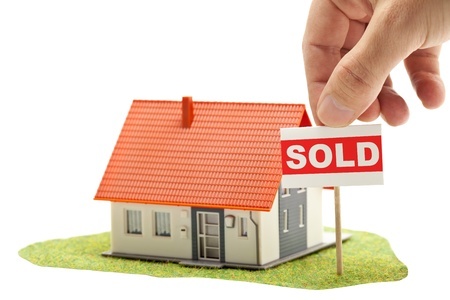 5 Simple Ways to Increase Your Odds of Selling Your Home Faster
Even when the market is slow, there are ways to make sure that your home sells as fast as possible. Most people think that to make a fast sale you have to take a loss or less money than you really want to for the house. That isn't the case at all. In fact, you have a good chance of getting exactly what you want for it. Just implement a few simple concepts.
Offer Accurate Details
Most buyers today are looking online before they go anywhere else. That means you have a prime opportunity to find the perfect buyer for your house just by offering accurate details. Take a look at some of the suggestions below for accuracy and transparency.
Feature multiple clear images. Let the buyer see exactly what you have. Don't skimp on the photos. Your buyer shouldn't have to ask for more images, but should be able to daydream using the existing ones.

Present a realistic price. If you want to sell your home fast, don't plan on haggling. Many buyers assume that you won't come down on the price, so they keep browsing if yours is too high. Set the price for the amount that you really want.

Share information about the area, including nearby shopping areas, transportation services, and so forth.
De-Personalize the Home
When someone comes to look at the house, they shouldn't be able to tell that you have pets or love crafting. Instead, let them imagine their own life in your house by decluttering it and removing most of the décor. Empty space makes a home look bigger, but it also allows them to imagine how they might use it.
Be Flexible about Showing
Keep an open schedule so that you can show your house at the convenience of the buyer rather than your own convenience. Sacrificing some of your free time is a small price to pay for a quick sale.
Use Social Media
One source reported as many home sales from Facebook as any of their other resources. Make sure your home is listed on all the right sites and promote it yourself in social media. After all, the people in your circle are likely to be in your area, and most likely to share with those interested in living there.
Make Improvements
Tend to those little issues that have been driving your nuts for years. Potential buyers should be impressed from the minute they pull into the driveway. Paint walls, clean the carpets, and maybe even install some new landscaping and modern fixtures.
Zillow, an online real estate site, recently released a study that listed the markets for sellers and buyers in the United States. The study showed that there is an east/west divide. Basically, if you're on the West Coast, it's a seller's market. If you're on the East Coast (or Midwest), it's a buyer's market. Obviously, if you compare New Jersey to California, there's a lot of difference, and not just in terms of miles. Things are different out there. But why is one coast showing one market, and the other coast an entirely different market?
For starters, there are relatively strong job markets on the West Coast, which is helping to create more demand. Since there is a limited supply, this is causing a rapid appreciation for homes and giving sellers the edge. And, housing prices and interest rates are still favorable, so some buyers want to buy NOW. They're willing to pay a bit more for a home because they know it's still a great deal, and the sellers get to take more of a profit than they would have a few years ago.
Here in New Jersey and our surrounding areas, however, the housing market is appreciating more slowly. Homes are staying on the market for a bit longer, and this gives buyers the edge. If a seller wants to take advantage of the market and sell off their existing home, they'll be much more willing to take a little less and move on rather than holding onto the property. This isn't the case in every township, but it is the picture for things at large.
So, what can you be looking at this fall? It depends on who you are. If you're the buyer, then you can expect to have the upper hand, and you may be able to land your NJ dream home by asking the seller to come down in price. If you're the seller, on the other hand, expect to have your home on the market a little longer and perhaps have to lower your asking price. Or, you could always wait for that perfect buyer to come along, which isn't asking too much in this market. New Jersey does, after all, have unique, one-of-a-kind homes.
It's no secret that the US economy has had a shaky start in 2014, but this doesn't mean that things won't perk up. It will be an interesting selling season to say the least, as everything is rather low: interest rates, housing prices and inventory. If there is enough inventory to keep buyers happy, we could see some of the best sales yet.
Here are five things that homeowners and buyers should watch for this month and beyond.
1. Mortgage rates are still at historical lows.
Mortgage rates do fluctuate, and while they are rising a little more each month, rates still remain at historical lows. As long as the economy is poor, mortgage rates will continue to remain low. When the economy is booming, the opposite happens. For new homebuyers, low mortgage rates will save hundreds off their mortgage each month. This could make that difference for you, too.
2. Housing inventory is still limited.
Housing inventory remains very low, which isn't helping speed up the housing market. But, if you put your home up for sale, chances are strong that you will have a home that is in demand and will sell quickly since there isn't that much on the market. Low inventory also leads to bidding wars, which can help your home sell for more. On the flip side, buying a home gets a little more tricky – and competitive.
3. Expect stricter lending rules.
The new qualified-mortgage rule makes the collection of asset documentation super important. Basically, the banks want to make sure that you can make your mortgage payments and repay your loan. Even though these rules are a good thing, they create a lot of extra paperwork. If you're applying for a loan, be prepared for these changes.
4. Refinancing is slowing down.
Homeowners were refinancing like crazy a while back, but now that mortgage rates are rising and new loans are being given, this side of the banking industry has slowed. If you're interested in refinancing your current loan, don't hesitate to fill out the paperwork to do so. You can always ask to have your paperwork set aside for when mortgage rates dip back down.
5. Flexible loan options are available.
Things are not like they were during the housing boom, but there are some flexible loan options available. FHA loans are backed by the government and have more gracious terms as far as down payments and credit score requirements. Some say that adjustable rate mortgages will also become more common during 2014 because mortgage rates are on the rise.
According to the New Jersey Association of Realtors, the NJ market continues to strengthen thanks to a lower inventory of available homes, higher median prices and faster selling times. How do these numbers compare to last year?
According to NJAR, the number of homes for sale in all markets is down 15.5 percent from September 2012. Closed sales in all markets have risen 21.8 percent, though. Single-family homes have seen a median sale price of 7 percent more compared to September 2012, and single-family homes are spending less time on the market.
To add more good news to the picture, positive trends are being seen in the townhome and condo communities as well. While NJ isn't back to pre-recession prices, at least the housing market is moving in the right direction.
Why Inventory is Low – But Maybe Not for Long
Part of the reason why inventory is low is because would-be sellers are holding onto their properties because they are not willing to sell their home at a discount. This deters many would-be sellers, so they either remain in their homes or rent them out to continue paying down their mortgage.
Over time, we can expect to see some of these sellers slowly listing their homes when they can finally make the numbers work for them, but in the meantime, inventory will remain relatively low – at least for these types of homes.
Foreclosed homes are a different story. With the high number of foreclosures, there are still many that need to make it onto the market. Once they are listed, we can expect to see them clear out very quickly, boosting sales and driving up the market, hopefully allowing today's would-be sellers to finally list their homes without taking as much of a hit. This has been the trend for much of the country, and it has helped many states rebound to better sales.
We can only hope that the housing market bubble will be a thing of the past, and housing prices will continue to strengthen over time. We're making positive steps in the right direction, making now – potentially – a great time to sell, buy or both.
Just because it isn't Halloween season it doesn't mean that it's the end of zombies and vampires. A real estate firm coined the term "vampire houses" to represent the many homes that have gone into foreclosure, but the original owners continue to live there. Vampire homes are slightly different from zombie homes in which no one lives in. These homes are going through the foreclosure process, but they have been abandoned by the owners. Which one is worse? It's hard to say. All we know is that both vampire and zombie homes continue to grow in NJ.
Why So Many Foreclosures in NJ?
It's no secret that the Garden State has been hit hard by foreclosures. In fact, as much of the country is seeing a reduced rate of foreclosures, the number of foreclosed properties is still increasing in NJ. This is largely due to the fact that New Jersey is one of 17 states that requires foreclosures to go through the court system. With so many homes in foreclosure, the state has a lot of paperwork to process, and foreclosed homes keep piling up.
In the meantime, zombie homes continue to sit, and more homes turn into vampire lots where the family continues to live in the home until they are forced out. Currently, there are more zombie homes than vampire homes, with a staggering 14,000 homes sitting empty, accounting for 17 percent of the NJ population. The vast majority of these homes come from Cape May, Hudson County, Camden, Gloucester and Somerset.
Will Any Good Come out of Vampire and Zombie Properties?
Of course, no homeowner who pays their bills and mortgage on time wants to hear that they have zombies and vampires for neighbors. But, is there any good that could result from this?
Hopefully, yes. As New Jersey deals with more paperwork and processing, the banks are going to want to sell homes sooner. This leaves a good opportunity for buyers to purchase a home that they want, in an area that they want and for a price that they want. With so many homes in the foreclosure process, buyers will have the upper hand, because at the end of the day, these homes are better off being sold and having real owners live in them rather than sitting vacant or with "vampires."
We may be biased, but New Jersey is one of the best states to live in!
The dynamic history, the beautiful Jersey Shore coastline and great eats from famous diners and local farmer's markets make the Garden State a pleasant and entertaining place to live. We also have a dense population that keeps things interesting. Some residents were born and raised in NJ, while others have come to our state from NYC to seek a quiet, suburban lifestyle. Our close proximity to other cities, including Philadelphia, Manhattan and Boston, also make NJ a hotspot.
The one downfall to NJ is that we are an expensive state. In fact, a recent study from Trulia reported that in Bergen County alone, only 19 percent of homes are within reach for middle-class families. A family with a median income of $56,000 could afford a home in Bergen County priced at $274,000. Unfortunately, homes in this price range are rare. We are talking about some of the most expensive counties in the country after all.
So, if you're currently looking for a new home in NJ and have moderate earnings, where are some of the best – but affordable – places to live?
Below is a great chart to reference, courtesy of Fred Kaimann/The Star Ledger, with data from Trulia. This comprehensive chart is an excellent tool for middle-class families looking for an affordable home in the Garden State.
| | | | | |
| --- | --- | --- | --- | --- |
| County | Percentage of homes within reach for middle class | Median square foot of affordable homes | Median household income for metro | Maximum affordable home price |
| Atlantic | 51% | 1,248 | $51,191 | $218,000 |
| Bergen | 19% | 1,410 | $56,007 | $274,000 |
| Burlington | 72% | 1,497 | $68,241 | $272,000 |
| Camden | 86% | 1,376 | $68,241 | $272,000 |
| Cape May | 37% | 1,040 | $57,001 | $270,000 |
| Cumberland | 74% | 1,302 | $47,072 | $191,000 |
| Essex | 55% | 1,760 | $70,062 | $294,000 |
| Gloucester | 78% | 1,536 | $68,241 | $272,000 |
| Hudson | 40% | 825 | $56,007 | $274,000 |
| Hunterdon | 34% | 1,418 | $70,062 | $294,000 |
| Mercer | 70% | 1,316 | $67,991 | $278,000 |
| Middlesex | 63% | 1,432 | $75,355 | $326,000 |
| Monmouth | 45% | 1,448 | $75,355 | $326,000 |
| Morris | 32% | 1,353 | $70,062 | $294,000 |
| Ocean | 66% | 1,437 | $75,355 | $326,000 |
| Passaic | 42% | 1,503 | $56,007 | $274,000 |
| Salem | 92% | 1,404 | $62,075 | $319,000 |
| Somerset | 45% | 1,320 | $75,355 | $326,000 |
| Sussex | 65% | 1,381 | $70,062 | $294,000 |
| Union | 54% | 1,360 | $70,062 | $294,000 |
| Warren | 55% | 1,389 | $55,766 | $249,000 |
For the first time in decades, U.S. cities are growing faster than the suburbs. And, it's no surprise why. With a tough economy and even tougher job market, it makes practical and financial sense to stay close to the city where job opportunities are more plentiful. But, just because this idea may seem great in theory doesn't necessarily mean it makes sense for all people. Living in a city like NYC is costly, and fortunately, it's not the only smart choice. Thanks to the surrounding suburbs of New Jersey, it may be the best financial choice to live outside the city, getting the most for your money.
According to a recent survey by Miller Samuel, it's becoming more difficult to purchase a non-luxury home. (Non-luxury homes are those that cost less than $3 million.) The number of non-luxury homes has dropped by more than 36 percent, leaving people with far less to choose from. For instance, the average one-bedroom apartment in Manhattan is $1.35 million, and the average two-bedroom apartment is $2.63 million. Basically, any apartment with three bedrooms or attractive features will be included in the luxury market, which accounts for the majority of Manhattan homes.
There is a better option, and that is living in New Jersey. Consider that the median price of a single family home with all the bells and whistles is $360,000 in New Jersey. And, with counties like Essex and Hudson, you can live just 30 minutes from NYC, making it possible to take advantage of job opportunities in the city. Even though the cities are seeing growth, New Jersey counties are still experiencing steady growth because of their accessible location to New York City.
In addition, the average one-bedroom Manhattan apartment has gone up 7.8 percent from year-to-year, while the average two-bedroom has gone up 10 percent. New Jersey properties are climbing as well, but as with any city-to-suburb move, you can get so much more for your money. Those looking to relocate may find that moving to the suburbs of New Jersey makes both financial and practical sense, and the commute to work is very doable. It's definitely something worth considering, especially since now is still a great time to invest in a home thanks to low interest rates and housing prices.