Social Links Widget
Click here to edit the Social Media Links settings. This text will not be visible on the front end.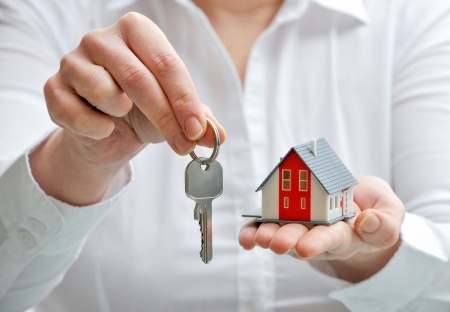 If you've been told you cannot buy a home because you're single, don't believe it. The home buying experience is often shown as something that only established married couples do and an act for families but single people can and do buy homes, too. If your dream has always been to buy a home and you think you can't because you're single, here are a few things you should know.
Buying a home as a single person is very similar to the process of buying a home
Choose the right agent – Your agent is a very important part of the process to buying your own home. You will need to look up some qualified agents first and then interview them to see which one will suit your needs the best. Talk with them, ask many questions, and be sure you choose someone you feel comfortable with because this will be a long process and you want to trust your agent.

Gather information – You really need to take time to gather all of the information you can about this process. Read up, talk with other singles who have purchased homes, and look at all the resources you have available to you so you are very informed going into the home-buying process.

Choose the right home – The home you pick is very important. You will want to do more than just apply for the first pretty home that catches your eye. Spend some time thinking about your needs from a house. What are your must-haves? What are you willing to compromise on? Think about how you will need to maintain this home. Can you afford the fees and taxes?

Bring a trusted friend – Just because you're single doesn't mean you have to house hunt solo. You can bring a trusted friend or family member along with you to look at houses and also to meet with your agent and discuss details. It can be really helpful to have someone else to bounce ideas off of.
With these tips in mind, you can start the process of buying your own home. You can make an informed offer on a new home even as a single person when you take the time to do the process correctly. You can be a smart and savvy single buyer and this can be an experience you treasure for many years to come. Be confident about buying your home. Being single doesn't have to mean you can't buy a new home.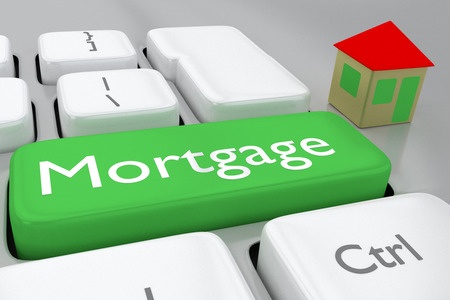 What is a Green Mortgage?
If you are buying a home or thinking about refinancing a home, you might want to consider using a green mortgage. This type of mortgage is sometimes called an energy efficient mortgage because of the nature of the loan. Whatever you might call it, it's a great way to save money right off the bat, and even benefit from some of the tax breaks that come from going green in general.
Not a Renovation Loan
Usually, a mortgage covers the cost of buying a home just as it is. However, lenders have recognized that you may be more inclined to buy a home if you can turn it into something a bit closer to your idea of a dream home. Because of that, there are now mortgages like the FHA (203)k mortgage that allows you to borrow more than just the cost of the home. It allows you to borrow enough to make the changes you want to make. This makes it easier for homebuyers who may not be able to afford the cost of a mortgage with renovation costs stacked on top. However, these loans are not specific to energy efficient changes.
Green Mortgages
Unlike a renovation mortgage, a green mortgage focuses on making a home more energy efficient. This would include things like adding solar panels, point of use water heaters, more efficient insulation, energy efficient appliances, and just about anything else that makes your home more environmentally friendly and cost-efficient. One of the main differences between these loans and renovation loans is that green loans tend to help you save money because your home requires less energy to maintain a comfortable situation.
Tax Benefits
There are federal tax breaks for those who make their home more energy efficient. There may also be state tax breaks in your state. In either case, be sure to check the exact specifications so that you can benefit from these breaks. In some situations you may be able to claim the entire cost of installing new appliances, ceiling fans, insulation, and other energy efficient items.
Making sure you get the right mortgage for your situation is about more than just the interest rate. With things like a green mortgage in place, you can save money on more than just interest. You can reduce the cost of your utilities, lower your taxes, and still find an interest rate that is comparable to all other types of mortgages.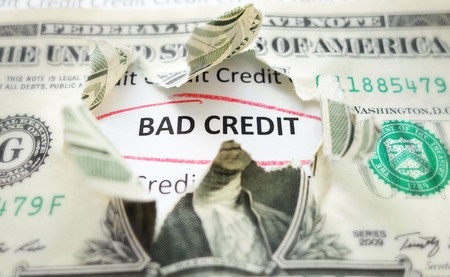 Bad Credit? You Can Still Buy a Home
If you have bad credit, you might be under the impression that you don't have any hope of buying a home. Not only is that not true, but 2016 real estate trends might even demonstrate that this is the best year for success when it comes to buying a home with bad credit.
Consider All Lender Options
There is a good chance that if you just walk in a bank and apply for a mortgage while having bad credit you are going to get turned down. In fact, don't even try that option until you have looked into a few others. Consider things like FHA or VA loans, which have more flexible credit limits on them. They also allow for variations in terms that other lenders might not, like letting gifts from family members be applied toward the down payment.
Ask About Seller Financing
Seller financing is probably one of the most popular options. It may even give the seller more room to customize the purchase. That gives the seller a lot of power, but as long as the terms are ones you can live with, this might be one of the easiest ways to buy a home with bad credit. Look to sellers who are interested in being relieved of a mortgage or who already have the house paid for. People who aren't in a hurry to sell may be less likely to offer you this option.
Settle for Less
If you have bad credit, it may not be possible for you to get the home of your dreams, but that doesn't mean you can't get a home at all. Look for homes that are affordable and livable, but may need a bit of work. This allows you to mot just buy a home, but make an investment that you might realize a profit from in the future.
Be Timely
There is potential for a new bill to pass which allows rent and utility payments to be considered along with the FICO score. If this passes, you won't be put out of the running just because you don't have a credit card. For the first time, making your rent and utility payments on time will actually count toward your buying potential.
You may have to deal with high interest rates and a fixer upper, but as long as you can afford the payments, you can always pay a little extra to limit your interest. In the future, you can sell the home once it and your credit is fixed up. Then you can move into the home of your dreams at an interest rate you can afford.
How to Analyze a Neighborhood before Buying a Home
You know exactly what you want in a home. You know how many bedrooms and bathrooms they'll be, whether you want an attached or detached garage, a basement, a large kitchen, or walk-in closets. And while you have a picture-perfect vision for the home you'd like to purchase, we have to stop and ask if you've considered the type of neighborhood that home will in. For many, especially those with children, the type of neighborhood will dictate the areas in which they even look for a home – and it's not just about crime rates.
Townships and Public Services
What are the tax rates in the towns you're considering? Are they unrealistically low; unreasonably high? Take a look around the town to see if funding has been cut for traditional services. Are the parks well-maintained? Does the local library have normal hours? Are there any signs that the township is in distress? If so, you may want to look elsewhere.
Social Cues Matter
When you drive around your intended neighborhood, do you see a lot of for-sale signs? We're not talking homes alone, either. Are businesses moving or closing down altogether? That's a sign that the town's economy is struggling.
Look for things that matter to you as well. Are there safe running or bicycling trails? Is your favorite type of café within close proximity? Is there a generally quiet atmosphere or can you constantly hear noise from a nearby highway or airport?
Examine the School District
Do some research on the quality of the school district. Is this a place where families will want to raise their children. The importance of the answer to this question does not hinge on whether or not you have children of your own or ever plan to; or even if you homeschool the children you do have. It will matter if you ever decide to sell your home, as you may end up selling to a family.
Talk to the Neighbors
Take a walk through the neighborhood around the homes you're considering and knock on a couple of doors. Introduce yourself as a prospective buyer and ask for a few minutes of time. Your potential neighbors won't mind filling you in on the pros and cons of the surrounding area, your prospective immediate neighbors, and more.
There's a lot to look for in a neighborhood as well as in a home. Ask your real estate agent for help finding homes in areas that meet your specifications. Most can guide you in the right direction with ease.
When listing your home, you probably have many questions. Will the buyers like my home? Does it have an attractive layout? Is it decorated nicely? Is it priced right?
The truth is that most buyers form an opinion about a home within minutes, whether they see it online or in person. You want to make a good first impression so that you can lock in prospective buyers and show them what your home really has to offer. But, it's important to know what types of things buyers don't like. Let's take a look at the top three turn offs for prospective buyers so that you can avoid them in your own home.
1. Dirt and Grime
Before listing your home, you need to do more than just vacuum and dust. The house needs to be in the best possible condition. Period. Prospective buyers expect to walk into a home that is bright, airy and clean, so don't assume that people will look past everyday grime. Some things to consider: shampooing the carpets, cleaning grout on tile, vacuuming the vents, cleaning the baseboards, scrubbing around showers and tubs and washing the windows. Of course, keep all surfaces, especially countertops and sinks, spotless too.
2. Odors from Pets, Food or Cigarette Smoke
While the house is on the market, choose the foods you cook wisely. Fried foods, for instance, will create film on the cabinets and cause the home to smell. Pet odors easily go unnoticed by homeowners, but many pets leave their scent around the home. Not only should pet odors be eliminated, but so should their toys and accessories (litter pans, bowls, etc.). Have a plan so that Fido isn't around during the showing. Smokers should also keep all things hidden (ashtrays, lighters), and smoke outside when the house is on the market.
3. Outdated Fixtures and Appliances
If your light fixtures and appliances are outdated, you'll need to do an update. Buyers want to see modern homes that they can move right into with little work or updating on their part. Some easy, affordable fixes: changing cabinet hardware, installing new light fixtures and painting the cabinets. Naturally, having new appliances and cabinetry is best, so understand that if you don't have it, you won't get the highest possible price for your home.
If you're considering putting your house up for sale, you are probably concerned about the costs related to selling, moving and repurchasing a home. After all, you may not be getting what you thought from the sale of your home, so it's a good idea to be financially smart.
One of the first questions that you may have is whether you should sell your home on your own or hire a real estate agent. At first thought, it may seem best to sell your home on your own, as this is the 'free' route to go. But, even financial experts recommend using a real estate agent.
Here's why.
They know their stuff.
You want to sell your home fast. This means that it needs to be cleaned up, repaired and placed on the market at a competitive price. Real estate agents can offer suggestions on what needs to be done to get your home up to par. They know what's selling in your area and at what prices. Basically, they know their stuff. You're not just paying for a service; you're paying for essential knowledge as well.
They will give your home maximum exposure.
Nowadays, people comfortably search for homes through the Internet. You want your home to found online, don't you? If you list your home on your own, you're more limited on where you can post. Active real estate agents have access to all listing sites, including the MLS database. This means that your home will be placed in front of the biggest pool of buyers so that it gets maximum exposure. This leads to more traffic, a faster sale and perhaps even more than one offer!
They handle buyer calls and showings.
Chances are, you have a full time job, or at least a busy schedule. Do you really have time to handle all calls and emails from prospective buyers? Do you plan on being available for the showings? With a real estate agent, all of this is handled for you. The real estate agent will answer questions, handle phone calls and emails and arrange for showings. All you have to do is sit back, relax and let the house sell itself.
They handle the negotiating.
Will you know what to do when an offer comes in? Do you know how to negotiate? Active realtors do this all of the time, and they know how to negotiate in your best interest while also closing the sale. The final decision will be up to you, but at least you have an expert negotiating on your behalf.
Now is a great time to buy a home: home prices are low and interest rates are low, but they are climbing steadily. The New Jersey market has seen more home sales and faster selling times, reassuring us that the market is indeed improving. If you don't want to miss out on this buyer's market, now is the time to buy a home and lock in low interest rates.
Here are five tips for those who are interested in buying a home.
1. Keep Your Finances Steady
When you apply for a loan, lenders will want to see that you're reliable and have a good paper trail. Don't open new credit cards, move money around, buy many big ticket items or accumulate too much debt, or these will be red flags to lenders.
2. Start the Pre-Approval Process
There's nothing wrong with getting a pre-approval, even if you don't end up buying a home. Anyone can be pre-approved for a loan, as this means that a lender has looked at your finances and determined that you can afford to make the mortgage payments.
3. Go with Your Instinct
You'll hear a lot about the market in NJ: it's slow, it's competitive, it's laden with foreclosures. Don't worry about when the best time is to make your move. Instead, focus on the available properties and what's right for you. Real estate is always fluctuating.
4. Hire an Inspector
When you find a home that you're willing to purchase, make sure you hire a home inspector first. It will cost about $200-$300, but it could end up saving you thousands. A home inspector is a third-party who will tell you whether the house is worth buying.
5. Remember Hidden Costs
It's easy to look at a mortgage payment and assume that you can pay it, but remember that homes come with a lot of hidden costs, otherwise known as "sleeper costs." These added finances include homeowner's association fees, utility bills and property taxes. Don't forget routine maintenance and repairs. If you're falling short, it's better to buy a home that is lower priced than stretch yourself too thin.
It's no secret that the housing market has been slow to recover, but there has been one group of homeowners that continue to strengthen the market little by little: first-time homebuyers. If you were a first time-buyer within the last couple of years or are looking to make your first purchase, you know the type of market that's out there. Low interest rates and low housing prices make investing in a home an excellent choice.
What many people don't know is that being a first-time homebuyer is challenging because there is very little inventory as more people are holding onto their properties and riding out the market. And, loans aren't as easy to get as they once were, and incentives are dwindling down. For instance, starting June 1, 2013, anyone who takes out an FHA loan and doesn't have at least 10 percent down will pay mortgage insurance for the life of the loan.
As home prices go up, interest rates go up and housing inventory stays low, first-time homebuyers – the key to a healthy residential real estate market – are still taking it slow. It's hard to jump on something just because the price is right when the home or the location is not. Perhaps this is why first time buyers make up only 29 percent of recent buyers, according to the National Association of Realtors. Generally, these first time buyers make up about 40 percent of the market.
There are other factors that are making it hard for young adults to enter the housing market. Some are unemployed or underemployed and others don't have a sufficient down payment. Others have poor credit or are burdened with student loans, with not enough money to handle a mortgage payment. These factors affect the young most of all, and it has some worried that there may not be enough first time buyers to sustain the market.
Only time will tell, as some believe that there are many buyers out there that are "on the fence," waiting out the market to see what happens. If a young couple finds their dream home and has to pay a bit more in interest, it's worth the wait.