Here's What We Look for in a Candidate at Century 21 Cedarcrest Realty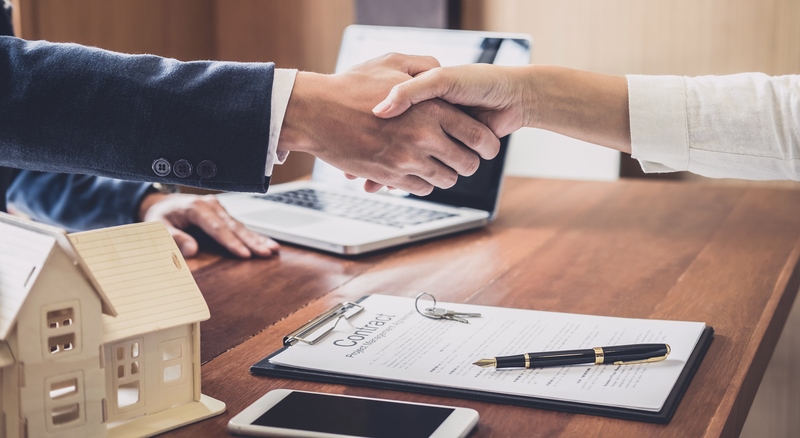 ID 122235067 © Pattanaphong Khuankaew | Dreamstime.com
All employers want to hire people with a passion for their work . . . and so many job candidates say they went into their field because of that passion. But what does that really mean? At Century 21 Cedarcrest Realty, we dig deeper to find out what makes candidates tick when we are interviewing real estate agents for our Caldwell, NJ office.
What drives the person?

How is that true passion for real estate sales expressed? What is that person's "why?" Are they motivated by the need to support a family or to create a better life for themselves? Are they driven to help others get a piece of the American dream? Can they actually tell us?

Does the candidate truly understand what the job entails?

Although real estate is a "people person" occupation, it is foremost about sales. Therefore, the agents who come through our doors must demonstrate that they truly understand what the job entails—and be excited about it. Getting your real estate license is a first step but far from the last one any successful agent will take. We look for people who take the job seriously, who are open-minded about getting sales and marketing direction, and who want to continue their real estate education beyond the licensing course and exam. Continuing education—whether about sales techniques, real estate trends, or the latest technology tools—is a given at Century 21 Cedarcrest Realty.

Is the candidate a business person?

Real estate is a business. Each agent is responsible for building his or her book of business, cultivating leads, nurturing clients along the transaction process; the brokerage is responsible for providing the tools and support.

Prospective agents must understand that, as with any other business, there is an investment involved in maintaining and growing it. Licensing fees, dues to the New Jersey Board of Realtors (or local boards), insurance coverage (errors & omissions) are part of the investment agents make as they develop their sales pipeline. They invest in the time it takes to bring a transaction to a closing. And they must invest in training and education, vital to growing their business.

Does the agent have integrity?

Real estate is a field with intense interpersonal activity and a lot of paperwork; there are listings and showings, contracts to draw up and sign, and people's futures are on the line. Transparency about each transaction is a must; there's never a reason to lie about an offer, a buyer, or a seller. Never.
Some other "can-do" elements we look for when hiring real estate agents are:
Past success in door-to-door/outside sales (such as pharmaceutical or medical sales) or multi-level marketing are strong indicators that the person is a good fit for real estate sales.
Prior sales positions that required strong follow-through, attention to detail, and customer service, such as insurance or retail.
Those who understand real estate's longer sales cycle and the pace of closings and commission payments (and therefore, understand the need to always feed the sales pipeline).
Individuals who are highly disciplined and organized, but like the flexibility a real estate career offers, especially as a second career; younger retirees, military veterans, and first responders are among those we're interested in talking to at Century 21 Cedarcrest Realty.
People who are involved in their community and have a wide network to tap—and know how to network effectively.
Team-oriented individuals who are willing to give help and accept it, try new techniques or technologies, and support others in the office as needed. Our office is a family atmosphere that values collaboration and cooperative efforts.
Are you nearing retirement but would like to pursue a new career that fits with your lifestyle? Have you completed your military service and want to continue helping others through your work? Have you had your fill of a large sales territory, and prefer to focus your sales efforts on Essex County or surrounding areas? Contact Susan Mazzetta, Century 21 Cedarcrest Realty's director of career development, at 973-228-1050 to arrange an interview.
Becoming a real estate sales professional can be an exciting and lucrative career for the right person – energetic, people-oriented, and with a passion for sales. At Century 21 Cedarcrest Realty, we're looking for people who are interested in starting a new career in real estate. Experience is not required but a willingness to learn and work hard are definitely traits anyone must have to gain a foothold in this industry.
Benefits of working at Century 21 Cedarcrest Realty
You become part of a great team and an international network of real estate offices. Yes, our agents may work with buyers and sellers from just about anywhere.
Our corporate culture here is all about support, mentorship, and ongoing professional development.
Century 21 is a brand with powerful advertising and high consumer respect.
You'll have access to industry-leading technology for maximum exposure and increased qualified leads.
Although we are specialists in Essex County real estate, our busy office represents buyers and sellers from throughout Northern New Jersey.
Century 21 Cedarcrest Realty was named 2015 "Best Realtor" by readers of Suburban Essex magazine in its Best of Essex Readers' Choice Awards—and we've been nominated again for the 2016 honor.
We invest in your future with us
Century 21 Cedarcrest Realty also believes investing in the future success of our sales associates. One way we do that is to offer you a $100 discount off the mandatory state pre-licensing course, which prepares you to sit for the New Jersey real estate exam, in order to become a licensed real estate agent.
Then, after you've passed the exam and received your license, we provide ongoing expert training, led by seasoned real estate pros who've seen and done it all. They'll teach you our winning sales and customer service techniques that get your foot in more doors with home buyers and sellers.
Upon your first closing with us, we then reimburse new agents for the out-of-pocket expense of the pre-licensing course, up to $275.
All our agents have access to Century 21's superior real estate marketing, automation and communications systems as well as C21 University, an online resource that offers continuing education programs and a library of valuable assets to help you grow your book of business and refine your customer service skills.
About that training …
We offer weekly in-house training and professional development courses in our nicely appointed training room. These programs are managed by Susan Mazzetta, Century 21 Cedarcrest's director of career development. Our agents also receive valuable mentorship about marketing their listings, customer relations, and sales techniques from Susan and Dennis DiSabato, our agency's sales manager.
We have an open-door policy with senior management so that everyone at every level of experience can share challenges and gain valuable support and ideas; this extends not only to Susan, Dennis and broker owner, John Sass but to other team members as well.
Are you our next hire?
We're looking for people with enthusiasm and motivation, strong interpersonal skills, and a passion for sales, to talk to us about their real estate career. The North Jersey market is hot right now and it's a great time to get into the business (or build up an existing real estate career).
Prospective agents may upload a resume and get more information at https://century21cedarcrest.com/careers/. For a confidential interview, call Susan Mazzetta, director of career development at (973) 228-1050, ext. 126. We look forward to meeting you and bringing you into the world of real estate in Northern New Jersey!
Getting your home prepared for a listing with a real estate agency is an exciting time. Of course, your agent will want to be excited about your listing and bring as many qualified prospects as possible. Is your real estate professional providing you with guidance about how to add value to your home? These home maintenance and repair tips will help you increase your chances of a sale more quickly.
De-clutter and organize. No one wants to step through clutter, look in rooms or closets that are overflowing with unnecessary items, or have to imagine what the space could look like without a homeowners personal effects clouding the "scenery." Before you list your home for sale, start going through all the rooms, from attic to basement, and clean out and organize. You can create piles for discard, donate and store; once you've done the first two, it's time to organize your storage needs. Closet storage systems will help you keep clothes organized and make a great presentation. Garage and basement storage solutions are also available to keep items off the floor and in a safe place.
Refresh rooms with paint. That first impression will be largely influenced by the look and feel of your rooms. After you've cleaned and cleared, a fresh coat of paint in neutral colors will help rooms look larger and make prospective buyers feel better about your space. Bright colors might be your style but not theirs so avoid making too much of a "statement" in your color choice.
Update bathroom fixtures. Swap out those tired old bathroom faucets and the old sink; install a new vanity or a shower head; or put on new toilet seats if necessary. You need not spend lots of money to do these simple updates and a little goes a long way. Remember, clean and new is better than tired and worn.
Update kitchen appliances and fixtures. If this is in your budget, it is well worth the expenditure on this end of the sales process. There's no need for a full remodel but a face lift is well worth it for making a quicker sale. New cabinet doors and hardware or a new sink or new faucet with sprayer (a popular feature) are good investments. If you can swing it and your dishwasher or refrigerator are outdated, consider installing new models that prospective home buyers will appreciate.
Boost your curb appeal. Landscaping and driveway appearance are what prospective home buyers will see first—and will encourage or discourage them about coming inside for a closer look. Get your lawn in shape, plant your garden beds, prune your trees and shrubs. Outdoor lighting is also a benefit, from the front porch to the walkway or gardens. If the driveway is in poor shape, have it repaired.
Make necessary exterior repairs. In addition to the driveway, your front steps should be in good condition; your gutters should be in place and doing their jobs to prevent water damage to the home; missing roof shingles should be replaced; problems with paver or concrete walkways, your sidewalk, patio and deck (where applicable) should be remediated. Remember, you don't want to give anyone a reason to walk away (and you wouldn't want anyone to trip and get hurt).
Insulate for energy efficiency. One way to show prospective home buyers that your home is prepared for 21st century living is to add insulation in order to improve your energy efficiency and reduce heating and cooling costs. This is a also good time to look at your windows to see where you can seal any seams or cracks where air penetrates.
At Century 21 Cedarcrest Realty, we guide our clients to make sure their homes are in "ready for sale" condition, in order to make the sales process as stress-free as possible for everyone involved. As part of our client service, our real estate agents will go over what we feel your home needs to prepare it for a listing, and help you hash out the pros and cons of certain upgrades and repairs. Want to find out more about the best way to sell your home in Essex County or other northern New Jersey areas? Call Century 21 Cedarcrest at (973) 228-1050 or visit our website to get started.
Are you considering relocating to New Jersey? Or perhaps you're already a NJ native but are trying to convince a friend or family member to make the move. Whatever the case, this blog post is for you! Here are five amazing reasons to give the Garden State a chance!
1. Varied Landscape
On the West Coast, you get mountains and white sand beaches. The South – warm, sandy deserts. In the central part of the U.S., you see hundreds of miles of flat land. But in Jersey, you get everything. There are miles of farmland, breathtaking mountains, cityscapes and beaches. This means you can make your home anywhere you want – you can literally never get bored!
2. Adorable Mini Towns
One of the neat aspects to living in Jersey is that there are quaint little towns throughout the state. Most offer the perfect blend of urban and suburban life. There are places to grab a bite to eat, charming streets and rich history embedded in each town. From family friendly Little Falls to the marshes of Meadowland, you can get an entire history lesson in one drive.
3. Proximity to the Beach
Another highlight to New Jersey is the cozy beach towns. Many people have summer homes on Long Beach Island where they spend the weekends in the summer. And, no matter where you live in NJ, most residents are no more than an hour away from the coast. Nothing beats sitting off the beach in the summer, enjoying salt water taffy and french fries with vinegar.
4. Proximity to Manhattan
Millions of people can only dream of visiting the Big Apple, but for people living in NJ, it's only a bus, train or ferry ride away. In fact, many people work in the Big Apple where job opportunities are more plentiful, and enjoy suburban living in New Jersey. Living right next to the city offers financial security, especially in an unstable economy.
5. Excellent Schools
New Jersey takes a lot of pride in their education system. There are numerous NJ schools in the 2014 U.S. News Best High Schools rankings, including 25 with gold medals, 19 silver medals and 32 bronze medals. Each municipality has their own school district essentially, which means that each district gets a lot of attention from committed families.
It's no secret that the US economy has had a shaky start in 2014, but this doesn't mean that things won't perk up. It will be an interesting selling season to say the least, as everything is rather low: interest rates, housing prices and inventory. If there is enough inventory to keep buyers happy, we could see some of the best sales yet.
Here are five things that homeowners and buyers should watch for this month and beyond.
1. Mortgage rates are still at historical lows.
Mortgage rates do fluctuate, and while they are rising a little more each month, rates still remain at historical lows. As long as the economy is poor, mortgage rates will continue to remain low. When the economy is booming, the opposite happens. For new homebuyers, low mortgage rates will save hundreds off their mortgage each month. This could make that difference for you, too.
2. Housing inventory is still limited.
Housing inventory remains very low, which isn't helping speed up the housing market. But, if you put your home up for sale, chances are strong that you will have a home that is in demand and will sell quickly since there isn't that much on the market. Low inventory also leads to bidding wars, which can help your home sell for more. On the flip side, buying a home gets a little more tricky – and competitive.
3. Expect stricter lending rules.
The new qualified-mortgage rule makes the collection of asset documentation super important. Basically, the banks want to make sure that you can make your mortgage payments and repay your loan. Even though these rules are a good thing, they create a lot of extra paperwork. If you're applying for a loan, be prepared for these changes.
4. Refinancing is slowing down.
Homeowners were refinancing like crazy a while back, but now that mortgage rates are rising and new loans are being given, this side of the banking industry has slowed. If you're interested in refinancing your current loan, don't hesitate to fill out the paperwork to do so. You can always ask to have your paperwork set aside for when mortgage rates dip back down.
5. Flexible loan options are available.
Things are not like they were during the housing boom, but there are some flexible loan options available. FHA loans are backed by the government and have more gracious terms as far as down payments and credit score requirements. Some say that adjustable rate mortgages will also become more common during 2014 because mortgage rates are on the rise.
President Obama just signed a flood insurance relief bill that will make flood insurance more affordable for American homeowners, especially those living along the Gulf and Atlantic Coasts. About two years ago, coastal homeowners saw their flood insurance premiums spike so high, it threatened their financial stability. With such high increases in flood insurance, it has also made coastal properties unattainable for new homeowners who don't want to take on the financial burden. This, too, has slowed the NJ market.
The original intention of the Biggert-Waters Act was to make the National Flood Insurance Program more financially stable, but really, it placed strain on homeowners living in flood-prone areas. Some of these homeowners didn't buy in original flood plains, but their homes were deemed at risk and not built to code, so they were impacted by high premiums as well.
When homeowners began voicing their concerns over significantly high premiums after Hurricane Sandy, Congress took up the issue. It's understandable that making the National Flood Insurance Program more stable would be a major advantage and take pressure off tax dollars, but forcing people from their homes due to such high costs was not a fair alternative.
The new relief bill looks at several different aspects of flood insurance. First, flood insurance premiums are capped under the new bill, at an average of 15 percent. The maximum is 18 percent for primary homeowners, while secondary homeowners may still see their premiums rise by 25 percent. Second, people buying new properties that are on flood plains can have below-market rates passed down to them. Flood insurance may not be cheap, but at least it's more affordable.
The flood insurance relief bill helps the NJ market by making coastal properties more practical. In recent years, these properties have slowed because people are afraid to foot a large insurance bill each month. The new bill should offer more financial stability for those living along the East Coast as well as people who are interested in purchasing a home off the coast.
In New Jersey, roughly 233,000 homeowners are now covered by federally subsidized flood insurance, with the majority of the properties coming from Ocean, Atlantic and Cape May counties.