Getting your home prepared for a listing with a real estate agency is an exciting time. Of course, your agent will want to be excited about your listing and bring as many qualified prospects as possible. Is your real estate professional providing you with guidance about how to add value to your home? These home maintenance and repair tips will help you increase your chances of a sale more quickly.
De-clutter and organize. No one wants to step through clutter, look in rooms or closets that are overflowing with unnecessary items, or have to imagine what the space could look like without a homeowners personal effects clouding the "scenery." Before you list your home for sale, start going through all the rooms, from attic to basement, and clean out and organize. You can create piles for discard, donate and store; once you've done the first two, it's time to organize your storage needs. Closet storage systems will help you keep clothes organized and make a great presentation. Garage and basement storage solutions are also available to keep items off the floor and in a safe place.
Refresh rooms with paint. That first impression will be largely influenced by the look and feel of your rooms. After you've cleaned and cleared, a fresh coat of paint in neutral colors will help rooms look larger and make prospective buyers feel better about your space. Bright colors might be your style but not theirs so avoid making too much of a "statement" in your color choice.
Update bathroom fixtures. Swap out those tired old bathroom faucets and the old sink; install a new vanity or a shower head; or put on new toilet seats if necessary. You need not spend lots of money to do these simple updates and a little goes a long way. Remember, clean and new is better than tired and worn.
Update kitchen appliances and fixtures. If this is in your budget, it is well worth the expenditure on this end of the sales process. There's no need for a full remodel but a face lift is well worth it for making a quicker sale. New cabinet doors and hardware or a new sink or new faucet with sprayer (a popular feature) are good investments. If you can swing it and your dishwasher or refrigerator are outdated, consider installing new models that prospective home buyers will appreciate.
Boost your curb appeal. Landscaping and driveway appearance are what prospective home buyers will see first—and will encourage or discourage them about coming inside for a closer look. Get your lawn in shape, plant your garden beds, prune your trees and shrubs. Outdoor lighting is also a benefit, from the front porch to the walkway or gardens. If the driveway is in poor shape, have it repaired.
Make necessary exterior repairs. In addition to the driveway, your front steps should be in good condition; your gutters should be in place and doing their jobs to prevent water damage to the home; missing roof shingles should be replaced; problems with paver or concrete walkways, your sidewalk, patio and deck (where applicable) should be remediated. Remember, you don't want to give anyone a reason to walk away (and you wouldn't want anyone to trip and get hurt).
Insulate for energy efficiency. One way to show prospective home buyers that your home is prepared for 21st century living is to add insulation in order to improve your energy efficiency and reduce heating and cooling costs. This is a also good time to look at your windows to see where you can seal any seams or cracks where air penetrates.
At Century 21 Cedarcrest Realty, we guide our clients to make sure their homes are in "ready for sale" condition, in order to make the sales process as stress-free as possible for everyone involved. As part of our client service, our real estate agents will go over what we feel your home needs to prepare it for a listing, and help you hash out the pros and cons of certain upgrades and repairs. Want to find out more about the best way to sell your home in Essex County or other northern New Jersey areas? Call Century 21 Cedarcrest at (973) 228-1050 or visit our website to get started.
In the real estate world, nothing is "small." It quaint, cozy, or comfortable, but never small. Words matter when it comes to how real estate is listed, but they also have meaning. That is why it is important to turn those small spaces into ones that really are cozy. You can maximize storage space, use colors that open the room up, or use other methods that can take a room from cramped to comfortable.
Lighten Things Up
Light colors make things look bigger. This is true from fashion to home remodeling. If you have a small space that you want to expand on, consider painting it a light, neutral color. You won't want a bold choice because the buyer may not like that color or theme. A neutral tone gives them a chance to see the space looking as large and open as it can, but it also allows them to consider how they might add some color to the room.
Use Mirrors for Deco
A limited amount of mirrors on the wall is a great way to enlarge any space. Mirrors not only expand the space, but they are a neutral decorating material, unlike collections or family photos. However, don't use small decorative mirrors because they don't really expand the space and might instead clutter the wall. Be sure to pay attention to the reflection in the mirror too. You don't want to reflect a neighbor's messy yard to your visitors.
Maximize Storage Space
It's time to get creative about clutter. What you don't want to do is throw a bunch of bookshelves into a small room. You also don't want to show your existing cluttered shelves. Instead, try putting your things in storage containers, like baskets or pails. This allows you to continue to use your things and the space available, but it also keep the room looking neat. Instead of shelves looking like they are only big enough to hold small things, the baskets and/or pails give the impression that they can create a large, organized space.
Expand on your small spaces, but don't clutter them up. You want to make them look larger than they are, but also keep them cozy and useful.
Maybe you've heard of house flipping or seen it on TV. It's really grown as a method of making money and there are even reality TV shows about it. So how do you know if house flipping is for you? Really, no one else can make that decision except for you. You're the only person who knows if you can afford it, if you can risk it, and if you will enjoy it.
Here are some situations where house flipping may not be right for you:
You don't have the money – It takes money to invest in real estate and if you can't afford it, you don't want to risk it right now. Flipping houses can pay off big but you might also lose in some of your investments and if you don't have the money to take the risk, you shouldn't do it.

You don't have the time – Flipping houses is going to take time. To really do this successfully, you're going to need to invest time. You need to research houses, watch the market for quick sales and auctions and good deals, invest time in doing appraisals and also in putting time and money into fixing up the home. Then, you're also going to need to invest time in reselling it. So if you don't have the time, this is not for you.

You don't have the knowledge – If you don't know anything about real estate, the value of properties and the current market, this might not be right for you. If you don't have the industry knowledge, you're not going to know how to find good deals and make profits.
Here are some things that may make house flipping good for you:
Have a support network – If you have a good network of friends, family members and associates that can help you, this puts you in a good position for doing something like house flipping.

Have a feel for DIY and handyman stuff – If you enjoy DIY and other handyman work, you might enjoy house flipping because you can do a lot of this work hands-on for yourself. If you're interested in it and passionate about it, then this could be a great choice for you.

Experience in real estate – If you already have experience in real estate, you're going to have the upper hand in the world of house flipping.
With these ideas in mind, you can decide if house flipping is the right choice for you. If you have the money to invest and the time and you enjoy it, this can be a great part-time job or even a full time career for you.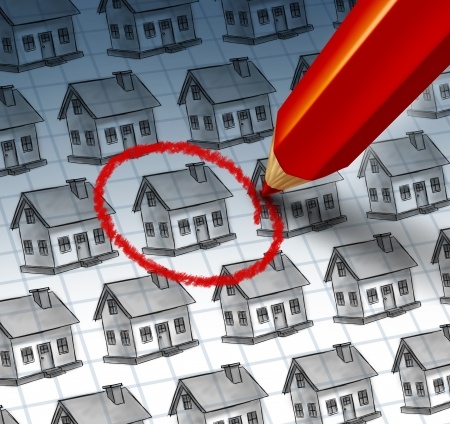 What is Real Estate Leverage?
When it comes to real estate, finance, and investing, the language used can be a bit confusing and overwhelming. Today we want to take a closer look at real estate leverage and what it means to you, as a buyer and investor.
What is Leverage?
Leverage, by definition, is when you use borrowed money (or capital) or some other financial tool to increase the return you receive on a particular investment. It's not an uncommon at all. As a matter of fact, most people purchasing homes with mortgages are using leverage.
Take a closer look at the example in this Investopedia article and you'll see how it works.  The example provided is that you are putting 20% of your own money, or $100,000, down as a deposit on a $500,000 asset or home. The other 80% of the purchase price is borrowed money. If the value of the property appreciates 5% over the course of a year, the net worth of the borrower, as the owner of the property, is now $525,000.
If that same borrower had said, "I only have $100,000 and I don't want to borrow any money," and thus purchased a $100,000 home outright, that same 5% appreciation would only be worth $5,000 instead of $25,000.
So if an individual is in a position to borrow, the end return on the investment stands to be much higher.
Accessing Leverage
It takes money to make money, and that is especially true when it comes to real estate. While a mortgage company is the most traditional route, many investors will seek private capital or other means of investment. No matter what you choose, you'll want to make sure you understand the numbers and negotiate the least amount of interest possible – something that will also help you to maximize your ROI.
There are Drawbacks
There are, of course, drawbacks. You need to have a strong understanding of the home you're buying, the real estate market in general, and the area in which you are purchasing. While in the scenario above the individual's net worth was increased by $25,000, a simple deflation in the value of the home could result in a negative impact and a decrease in the net worth.
Talk to your financial advisor or lawyer if you need help understanding your own financial position and whether or not leveraging the money you have to purchase a higher valued property is right for you. Once you're ready, your real estate agent will be happy to help you find a property that fits the mold.
Showing Your Home: What to Do with Your Pets
You're trying to sell your house but you have dogs, cats, or some other breed of pet hanging around. While many won't mind seeing pets around the house, some will, so you'll need to give careful consideration to what you're going to do with your pets when your real estate agent is conducting a showing or open house.
General Staging with Pets
Let's start with everyday staging. If you have small animals that live in cages or aquariums, this won't be as much of a problem. If you have cats and dogs, you're going to have to work daily to make sure your rugs are vacuumed and that your furniture isn't covered with animal hair.
You will want to survey your home to make sure there are no signs of damage caused by your pet (scratches on crown molding, stains on the carpets and rugs, etc). You'll also want to have a neutral third-party tell you if your home has a pet odor. You'll need to take care of these things before you can even put the house on the market.
Make sure your pet's toys are cleaned up – neatly tucked away in a basket or out of sight. Move the cat's litter box to a more discrete location and make sure you pet's feeding area is clean at all times. When showing the home, move these things out of sight altogether.
During a Showing
Most real estate agents will recommend that all signs of cats and dogs be removed completely before an open house or showing. This can cause your pet some anxiety, especially cats. If you really can't get your pets out of the house, try to crate them in a quiet place until the showing is over. Talk to your pet's veterinarian if you are concerned about how preparations for a showing will impact him emotionally.
If you can take them elsewhere for a while, all the better. Potential home buyers with allergies may not even want to enter your home if your pets are there. Those with animal fears may feel the same.
Some real estate agents will ask you to completely relocate your pets to another home while your house is on the market. We understand that your pets are a part of your family and that this can be especially trying, so we like to review each home on a case-by-case basis. Give us a call for help if you aren't sure what to do with your pets. We're happy to answer any questions you may have.
Moving? Take this Opportunity to Declutter
Decluttering. You hear this term over and over again when it comes to selling your house and preparing for a move. It's a nightmare – getting rid of all of the things you don't want people to see or that you don't want to take with you. But it's oh so worth it in the end – a clean start in your new home.
Start Right Away
It doesn't matter if your move is going to be in 6 weeks or 6 months, start the process of decluttering as soon as you know you're going to move. Don't put it off. Don't tell yourself it will be easier to pack and declutter when you unpack. It's not easier, and you'll save money on packing supplies if you have less stuff to take with you.
One Space at a Time
Don't overwhelm yourself. Take things one closet or drawer at a time – definitely not an entire room at a time. You'll have more time to focus on what you really use and want to keep and you won't have to worry as much about making a snap decision you'll regret later on.
Shred Old Documents
Don't carry around old documents you no longer need. Put the old, outdated documents that are decades old and no longer necessary for record keeping purposes in their own box. You can either shred them yourself or take them to a secure drop-off point at a local office supply store for shredding.
Prepare Yourself
What will your options for each item be? Create a box for packing, a box or bag for donations, and a box of bag for the trash. Those should be your only options. If you're really not sure, create one extra box for items you aren't sure about. Otherwise, pack it, donate it, or trash it.
It's OK to Let Go
Don't keep things that have no place in your life simply because they used to have some sort of sentimental value. If they've been tucked in a closet or drawer, out of sight, they aren't doing you much good either way. Sometimes it is better to get a fresh start – away from the memories of old jobs or past friendships and relationships.
The same goes for your collection of gadgets, whatever they may be – household cleaning items, kitchen gadgets, and things that just take up space but were cool in a time and a place. If you don't use it with some sort of regularity, even yearly, get rid of it.
If you're selling your home, your real estate agent is going to tell you to declutter anyway. You may as well get a head start on the process. You may or may not decide to get rid of even more stuff when you are unpacking, but getting rid of the clutter before you go will save you a lot of extra work in the long run.
Preparing Your Children for the Home Sale Process
Children are often easy-going, but when it comes to moving to a new home you might be surprised at how anxious, worried, and upset they can become. The younger they are, the more difficult things can be emotionally, as they're confused about change to their routines. Older children are more attached to friends and other people. So what can you do to prepare them for the home sale process?
Timing is Everything
Do you really need to move right now? Are you moving far enough away that your child will have to change schools? If so, can you wait until the school year is over so that your children have time to adjust over the summer? Have you recently had a major emotional event (death, divorce, etc) that your children are dealing with? If so, you may want to postpone a move that isn't absolutely necessary for a little while as you deal with other emotional issues. Sometimes a few weeks or months can make a huge difference.
If you can't wait – because of work or money issues – make sure your talk about the move is always positive. Save your concerns and negativity for private discussions far out of the range of little ears.
Communication and Involvement
Whatever you do, don't spring a surprise move on your kids. Make them as much a part of the process as everyone else in the house. Mark the move date on the calendar and start an exciting countdown. Let the kids decorate their moving boxes and help with the packing of their own toys. You might even consider letting them draw floor plans for their new rooms.  Do whatever you can to make them feel as though they're a part of the process – even if that means giving them a little bit of healthy busywork.
Socialization
Think about the things you can do to help your children make new friends in your new neighborhood. Find out about clubs, sports teams, social groups, or even summer-camp programs your kids can use to not feel isolated if you move between school years. The sooner they start meeting new people, the more comfortable they'll feel.
Rituals are Important
Don't let all of your family rituals go by the wayside during the hectic moving process – packing, unpacking, etc. If Friday is always family pizza night, then make sure you have pizza on Friday. If Monday is always family game night, then pull out a quick game. An hour of family down-time won't hurt anything and will give you all the break (and reassurance about routine) you all need.
Talk to your real estate agent if you have concerns about your children and the moving process. They've worked with tons of families and can give you more tips to make the process a little easier!
Want to Sell Your Home Faster? Try These Tips
The housing market is tough and buyers are very specific about what they want and where they want to look. You probably know at least one person who has sold a home with relative ease, and you probably know someone who has had a house on the market for months at a time. If you're hoping to sell your home sooner rather than later, give a few of these tips a try.
Hide Your Pets
Believe it or not, pets are a turn-off to potential buyers. Some may be dog-lovers or cat-lovers, sure; but the ones who are afraid of dogs or who are allergic to cats are going to automatically write your home off the list. It doesn't matter that Fido is going to move with you. Send your four-legged friends to a pet-hotel on the day of a showing and tuck the litter boxes and food dishes out of sight.
Adjust Your Pricing Mindset
It's not a popular theory, but it seems to work. A lot of buyers start with a higher asking price, figuring they're giving themselves a buffer if they need to drop the price later. Starting with a lower asking price, on the other hand, may encourage a bid war as potential buyers interested in the price are willing to go up a little higher to get what they want (and ultimately land closer to the selling price you want). It's risky, but it can work if you want to move fast.
Speaking of Numbers
According to AARP, homes with prices that end in "00" are more likely to sell than homes with prices that end with "99." The reason is this – $200 thousand is $200 thousand, and if you're going to be completely honest with yourself, $199 thousand is $200 thousand, too. Someone who does not have a $200 thousand budget will not look at a $199 thousand home. Someone with a $200 thousand budget may not even see your $199 thousand budget in his searches. Price with zeroes and you'll get more interest from buyers in your actual target market.
Empty Your Closets
Maybe not completely, if you're still living there, but at least 50%. We all know you don't need everything in your closets right now anyway. A half-full and organized closet will look neat and clean whereas a jam-packed closet gives the illusion that there isn't actually enough closet space in the home.
Make sure you are communicating with your real estate agent frequently. She'll be able to give you the information you need to stage the home for a faster sale. Just be open to some different, out-of-the-box ideas and you won't be the person complaining about an unsold home in 6 months!
That's Not Fair! How to Determine a Realistic Asking Price for Your Home
Determining the asking price for a home has to be one of the most difficult parts of the selling process. You've spent weeks, maybe months, preparing your home for sale – making repairs and upgrades – and you want to get the best price possible. The asking price of any home is influenced by a number of factors, though, and many are completely out of your control.
Do Your Homework
There are a lot of websites you can use to estimate what your home's sale price may be. Zestimate (from Zillow) and dozens of others will assess the neighborhood, age of the home, size, and other factors to give you a figure to start with. A lot of these tools won't take upgrades you have made to the home into account, so you may need to make some adjustments.
Make Necessary Adjustments
Don't get your hopes up if you think the price you've come up with is really good compared to the homes that have sold recently in your area. You really want to be within 10% of the most recent sales nearby to be considered in the correct ballpark; and that's still not necessarily going to be the best price for your home.
A few things you're going to need to consider include supply and demand, or how many homes are available for sale in your area. The more there is to see, the more competitive your price will need to be. If interest rates are trending high, you may find a smaller pool of potential buyers, so you'll need to appeal to them. The season even makes a difference. People love to move in the spring, so you may get a higher asking price; but in the winter? Forget it. You'll either find a buyer who is desperate or wait until spring rolls around again unless you adjust your price.
Talk to Your Real Estate Agent
One of your agent's primary jobs is to help you set a realistic price point for your home. The financial market, the housing market, and the mindset of the buyer are all things that need to be taken into consideration. Your real estate agent will do her best to help you to set a fair asking price that will move you quickly towards a final sale.