Getting your home prepared for a listing with a real estate agency is an exciting time. Of course, your agent will want to be excited about your listing and bring as many qualified prospects as possible. Is your real estate professional providing you with guidance about how to add value to your home? These home maintenance and repair tips will help you increase your chances of a sale more quickly.
De-clutter and organize. No one wants to step through clutter, look in rooms or closets that are overflowing with unnecessary items, or have to imagine what the space could look like without a homeowners personal effects clouding the "scenery." Before you list your home for sale, start going through all the rooms, from attic to basement, and clean out and organize. You can create piles for discard, donate and store; once you've done the first two, it's time to organize your storage needs. Closet storage systems will help you keep clothes organized and make a great presentation. Garage and basement storage solutions are also available to keep items off the floor and in a safe place.
Refresh rooms with paint. That first impression will be largely influenced by the look and feel of your rooms. After you've cleaned and cleared, a fresh coat of paint in neutral colors will help rooms look larger and make prospective buyers feel better about your space. Bright colors might be your style but not theirs so avoid making too much of a "statement" in your color choice.
Update bathroom fixtures. Swap out those tired old bathroom faucets and the old sink; install a new vanity or a shower head; or put on new toilet seats if necessary. You need not spend lots of money to do these simple updates and a little goes a long way. Remember, clean and new is better than tired and worn.
Update kitchen appliances and fixtures. If this is in your budget, it is well worth the expenditure on this end of the sales process. There's no need for a full remodel but a face lift is well worth it for making a quicker sale. New cabinet doors and hardware or a new sink or new faucet with sprayer (a popular feature) are good investments. If you can swing it and your dishwasher or refrigerator are outdated, consider installing new models that prospective home buyers will appreciate.
Boost your curb appeal. Landscaping and driveway appearance are what prospective home buyers will see first—and will encourage or discourage them about coming inside for a closer look. Get your lawn in shape, plant your garden beds, prune your trees and shrubs. Outdoor lighting is also a benefit, from the front porch to the walkway or gardens. If the driveway is in poor shape, have it repaired.
Make necessary exterior repairs. In addition to the driveway, your front steps should be in good condition; your gutters should be in place and doing their jobs to prevent water damage to the home; missing roof shingles should be replaced; problems with paver or concrete walkways, your sidewalk, patio and deck (where applicable) should be remediated. Remember, you don't want to give anyone a reason to walk away (and you wouldn't want anyone to trip and get hurt).
Insulate for energy efficiency. One way to show prospective home buyers that your home is prepared for 21st century living is to add insulation in order to improve your energy efficiency and reduce heating and cooling costs. This is a also good time to look at your windows to see where you can seal any seams or cracks where air penetrates.
At Century 21 Cedarcrest Realty, we guide our clients to make sure their homes are in "ready for sale" condition, in order to make the sales process as stress-free as possible for everyone involved. As part of our client service, our real estate agents will go over what we feel your home needs to prepare it for a listing, and help you hash out the pros and cons of certain upgrades and repairs. Want to find out more about the best way to sell your home in Essex County or other northern New Jersey areas? Call Century 21 Cedarcrest at (973) 228-1050 or visit our website to get started.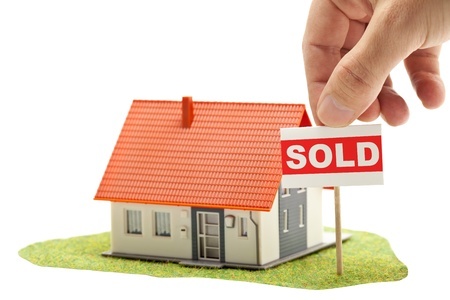 5 Simple Ways to Increase Your Odds of Selling Your Home Faster
Even when the market is slow, there are ways to make sure that your home sells as fast as possible. Most people think that to make a fast sale you have to take a loss or less money than you really want to for the house. That isn't the case at all. In fact, you have a good chance of getting exactly what you want for it. Just implement a few simple concepts.
Offer Accurate Details
Most buyers today are looking online before they go anywhere else. That means you have a prime opportunity to find the perfect buyer for your house just by offering accurate details. Take a look at some of the suggestions below for accuracy and transparency.
Feature multiple clear images. Let the buyer see exactly what you have. Don't skimp on the photos. Your buyer shouldn't have to ask for more images, but should be able to daydream using the existing ones.

Present a realistic price. If you want to sell your home fast, don't plan on haggling. Many buyers assume that you won't come down on the price, so they keep browsing if yours is too high. Set the price for the amount that you really want.

Share information about the area, including nearby shopping areas, transportation services, and so forth.
De-Personalize the Home
When someone comes to look at the house, they shouldn't be able to tell that you have pets or love crafting. Instead, let them imagine their own life in your house by decluttering it and removing most of the décor. Empty space makes a home look bigger, but it also allows them to imagine how they might use it.
Be Flexible about Showing
Keep an open schedule so that you can show your house at the convenience of the buyer rather than your own convenience. Sacrificing some of your free time is a small price to pay for a quick sale.
Use Social Media
One source reported as many home sales from Facebook as any of their other resources. Make sure your home is listed on all the right sites and promote it yourself in social media. After all, the people in your circle are likely to be in your area, and most likely to share with those interested in living there.
Make Improvements
Tend to those little issues that have been driving your nuts for years. Potential buyers should be impressed from the minute they pull into the driveway. Paint walls, clean the carpets, and maybe even install some new landscaping and modern fixtures.
How to Stage Your Home for a Summer Sale
You've already read a lot about staging your home, we're sure. The good news is we're going to bypass the basics about cleaning, decluttering, and making basic repairs. Instead we're going to focus a bit on some of the things you can do to showcase your home's summer features.
Curb Appeal is Key
Curb appeal is key during the summer months. Show off your home's potential by highlighting all of the lovely outdoor accents you can. Buy a fresh, new welcome mat to put outside your front door and keep the lawn mowed. Look at the little things around your home. Do the windows need to be washed (inside and out)? Can you add a few potted plants on the steps or in window boxes? Add a layer of fresh mulch to your garden beds. Mulch makes garden areas look finished and helps keep the weeds away.
Accentuate Outdoor Living Space
Do you have a porch, deck, or patio? A clean, decluttered outdoor living area will actually make your property appear larger; as opposed to clutter, which will shrink the visual perception of space. Make sure your outdoor furniture is clean and replace or recover the cushions if you need to. Hose off the deck or patio regularly to keep it free of outdoor debris. Check your porch lights to make sure they're in good working order and consider accentuating your gardens or outdoor living spaces with rechargeable LED lights for an added glow.
Prepare the Pool
Does your home have a pool? You may have hesitated to open it this season while planning for a move, but you really should open it up, clean it, and make it a centerpiece. Have your chemicals maintained, clear debris daily, and make sure all of the motors and safety mechanisms are in good working order. Don't let the pool get over-crowded with floats and toys. Create an area in which your prospective buyers can imagine themselves relaxing with family and friends.
Interior Decisions
While the warm home color themes you had during the winter months may have been inviting, they'll make the home feel closed off in the summer months. You may want to consider repainting walls to lighter, more neutral colors and then accenting each room with summery pillows and art pieces. Painting is work, but combined with open, airy windows and natural light, this change can make a huge difference when it comes to selling your home.
There's nothing particularly pleasant about the summer heat, but many people embrace the summer months over the winter blues. It's important to show your prospective buyers how functional your home and outdoor living areas can be. Ask your real estate agent if you need help!
Want to Sell Your Home Faster? Try These Tips
The housing market is tough and buyers are very specific about what they want and where they want to look. You probably know at least one person who has sold a home with relative ease, and you probably know someone who has had a house on the market for months at a time. If you're hoping to sell your home sooner rather than later, give a few of these tips a try.
Hide Your Pets
Believe it or not, pets are a turn-off to potential buyers. Some may be dog-lovers or cat-lovers, sure; but the ones who are afraid of dogs or who are allergic to cats are going to automatically write your home off the list. It doesn't matter that Fido is going to move with you. Send your four-legged friends to a pet-hotel on the day of a showing and tuck the litter boxes and food dishes out of sight.
Adjust Your Pricing Mindset
It's not a popular theory, but it seems to work. A lot of buyers start with a higher asking price, figuring they're giving themselves a buffer if they need to drop the price later. Starting with a lower asking price, on the other hand, may encourage a bid war as potential buyers interested in the price are willing to go up a little higher to get what they want (and ultimately land closer to the selling price you want). It's risky, but it can work if you want to move fast.
Speaking of Numbers
According to AARP, homes with prices that end in "00" are more likely to sell than homes with prices that end with "99." The reason is this – $200 thousand is $200 thousand, and if you're going to be completely honest with yourself, $199 thousand is $200 thousand, too. Someone who does not have a $200 thousand budget will not look at a $199 thousand home. Someone with a $200 thousand budget may not even see your $199 thousand budget in his searches. Price with zeroes and you'll get more interest from buyers in your actual target market.
Empty Your Closets
Maybe not completely, if you're still living there, but at least 50%. We all know you don't need everything in your closets right now anyway. A half-full and organized closet will look neat and clean whereas a jam-packed closet gives the illusion that there isn't actually enough closet space in the home.
Make sure you are communicating with your real estate agent frequently. She'll be able to give you the information you need to stage the home for a faster sale. Just be open to some different, out-of-the-box ideas and you won't be the person complaining about an unsold home in 6 months!
Spring is the busiest time of the year for home sales, but did you know that fall is the second? If you weren't in a position to list your home in the spring, don't think you have to wait until next year to put it on the market. Fall is a great time to list your home, especially since many categories of buyers – first-time buyers, retirees and those who have just transferred to a new job – are often looking for a home at this time of the year. Also, it's still a great time to purchase a home thanks to lower home prices and interest rates, so the market is competitive.
Here are some tips for selling your home in the fall. And, with less homes on the market, you're already one step ahead!
Add Curb Appeal
A home sale begins with the buyer's view of the property from the outside, whether they are driving past or looking online. It's easy to lose sight of what the exterior of your home looks like when you spend the majority of time indoors, so be objective about what you see, or ask a friend or neighbor for their opinion. The yard doesn't have to be complex, especially at this time of the year, but make sure that the yard is clean and well maintained. The leaves should be picked up, kids' toys put away, shrubs trimmed and so forth.
Make the Home Move-In Ready
Moving is hard enough, and most people want to move in over the weekend so that they can return to work on a Monday. Making your home move-in ready is a huge advantage to prospective buyers. This means less work, headache and money trying to get the place ready to live in. Give the walls a fresh coat of paint with neutral colors. Replace old carpet and repair cracked tiles, ripped screens, dripping faucets and other major blemishes. Staging a home is part of your selling strategy, so the more your home is ready to be moved into, the more advantage you have.
Keep the Home Cozy
Fall is the time of year where people spend more time indoors, enjoying the comforts of home. You want to make buyers feel right at home when they look at your place, so evoke these feelings by burning apple cinnamon candles or baking pumpkin pie. Turn on the heat if it's cold outside to keep the home warm (at least during showing times). If it's early fall and still warm, open the window and let in a cool breeze. Let in natural light by pulling back curtains, and draw in fall colors with orange, browns and deep red decor.
Selling your home in today's market may not be as easy as you had hoped, but there are things you can do speed the process along and make buyers feel like they are getting a good deal. An experienced realtor can help with this, as they can inform you of what other properties in your area are selling for, and which price range will attract the most attention from prospective buyers. They may also recommend these four tricks.
1. Make it look like a deal.
People make assumptions within a fraction of a second, so you need to make your price look attractive right off the bat. For instance, you know that $1.99 looks better than $2.00, even though it's only a penny less. So, think in these terms. Also, research has found that buyers perceive prices to be lower when numbers on the right are declining from lower numbers, such as 2 to 1 rather than 9 to 8.
2. List higher than what you'll accept.
Buyers always feel like they're getting a deal when they have some wiggle room. That said, always price your home higher than what you'll actually accept. If you need some reference prices, share the price of competing homes in your area.
3. List at a precise number.
Another interesting part of the human brain is that we tend to associate exact prices as a bargain, whereas rounded numbers indicate quality. Selling your home at $395,530 rather than $396,000 can make it look like you've thought long and hard about what your home is worth and aren't willing to negotiate much more. This trick can be helpful if you're in a tough market with few bids.
4. Make lowered house prices obvious.
If you do have to lower your price, make sure that it's easy for prospective buyers to compute. They will be more inclined to jump on the property because they may perceive it as being a bargain and think that others will be making a bid as well. You can specify the dollar discount or drop the price by $5,000 to $10,000, leaving the last three digits the same.
If you've been working with a realtor or will be in the near future, you will definitely hear a lot about the MLS system. MLS stands for Multiple Listing Service, and it refers to one large database with many of the listings that are currently available on the market. When a property is sold, it is then taken off the database. The MLS is a fast and convenient way to access the homes that are available for sale at any given moment. After all, being a good realtor means that you need to have quick knowledge of what properties are out there.
Let's take a look at the advantages to using the MLS for your home buying or selling experience.
Benefits to Buyers
Convenient. The majority of homes for sale in your area are placed on the database, so you don't have to bounce back and forth to various websites.
Easy to use. A few simple clicks of a mouse give you access to all the properties for sale in your area.
Up-to-date and relevant. The MLS is continuously updated, so what you see reflects the current market, unlike other sites that are out of date.
Free service. The MLS does not cost a penny for buyers to use.
Sorting features. Instead of sorting through hundreds of homes, you can use the handy sorting features to find homes based on the square footage, number of bedrooms/bathrooms, zip code and so on.
Benefits to Sellers
More exposure. You want to sell your home fast, so putting it in front of the most buyers makes this possible. The MLS gets you the largest number of buyers in a short amount of time.
Help from a professional. To get your listing on the MLS, you'll need a real estate agent or broker to list the property. Not only do you get your home on the MLS, but also you get professional assistance from a realtor who can help get your home sold quickly and for the most money possible.
Increased competition. The more buyers that see your home, the more competition it will create. Competition is good for sellers since it puts more power in your hands as you price your home and sell it quickly.