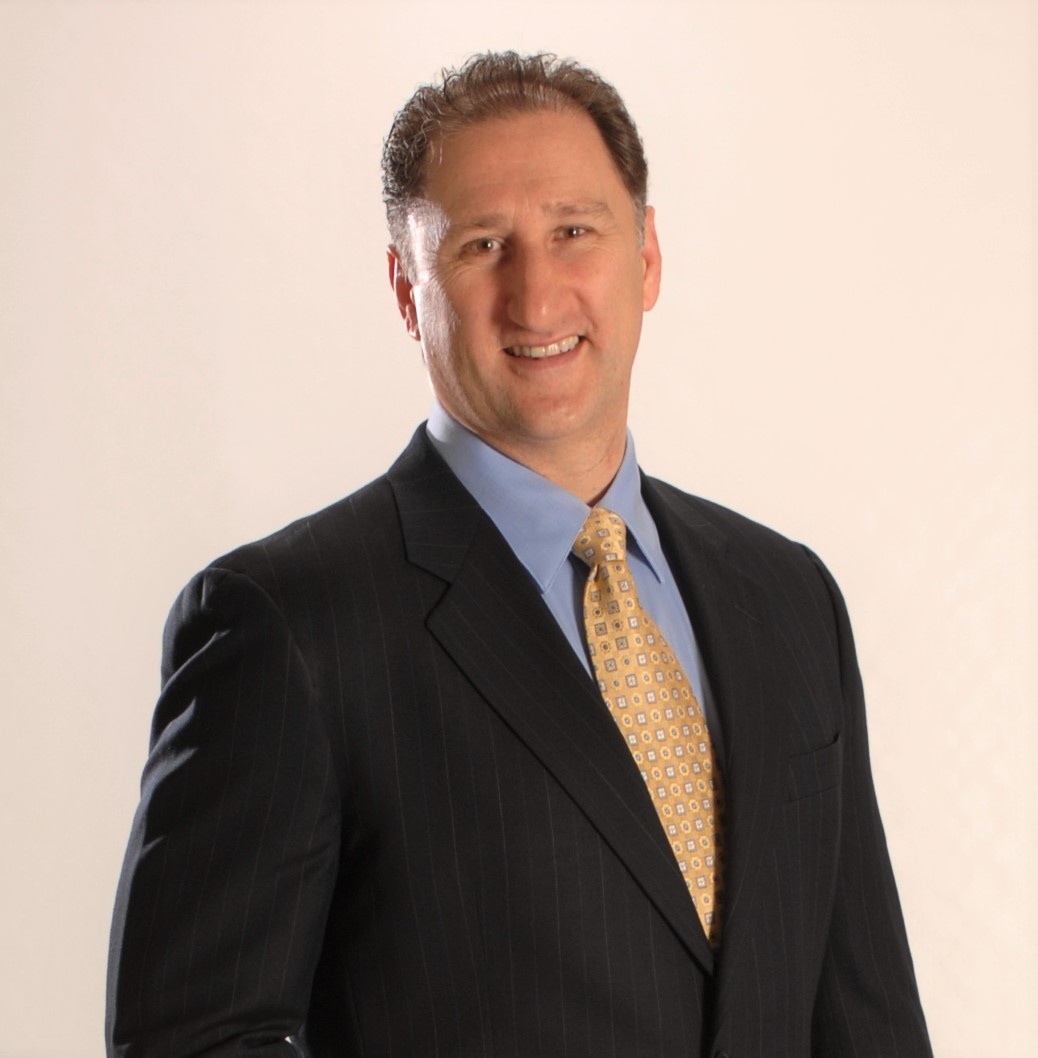 Wow – time really flies when you're working hard in real estate! This month marks two years since we opened our second Cedarcrest Realty office in Little Falls. We are happy to say, things are going well there.
Broker owner John Sass, who is marking 37 years with the CENTURY 21 Real Estate system this year, said that a lot has changed over the years.
"We've seen a tremendous amount of change in the real estate industry, particularly in the way brokers, managers, and agents approach the business through the use of technology," said John. "Our focus and challenge at Cedarcrest Realty has been to marry the effective use of real estate tech with the time-honored sales and people skills that successful agents need. At the core of our training and development is the mantra to be as professional as possible in our approach to our clients and sales. That high standard of professionalism is what's gotten our team through the pandemic year and is propelling us into a greater 2021 and beyond."
Nancy Scancarella, who joined us in Little Falls at the start in 2019, said, "We are moving along nicely and our office is very much 'on the map' thanks to everyone's hard work and marketing efforts. Our agents are getting listings and closing transactions, including rentals. A lot of people are also walking in to inquire about the apartments in our building, which we've listed."
She explained that many people are now selling their homes at high prices, and renting short term to wait out the market and look for a good deal. "That makes for a competitive rental market, similar to what we're seeing with single-family homes in some areas."
Nancy has worked in real estate for 28 years at offices in Passaic County and emphasizes the importance of continual marketing for success in the business. Part of her marketing includes sending out mailers to condo complexes in Little Falls and neighboring Woodland Park, letting homeowners know our office is here to help if they are looking to sell or rent their homes. She uses calendars, seed packages, and other small items with her business card attached and also sends emails to her client and prospect lists on a regular basis.
A long-time broker associate, she has been mentoring some of our newer real estate agents, including Adriana Umaña. "It's great for our new agents to have a mentor right here to teach them how to handle certain situations. Even for experienced agents, there's always something new you've never encountered and need guidance."
Adriana, a native of Costa Rica, joined Cedarcrest Realty in late January after getting her real estate license.
"I spoke to Lynn De Luccia last summer and told her I was attending real estate school, which is something I've wanted to do for many years," said Adriana. "She called me in December to ask if I wanted to join the group and I didn't give it a second thought."
A Woodland Park resident, she is happy to have our Little Falls location so close to home as her business base. She also attends training classes every Wednesday at our Caldwell office. She appreciates having a designated REALTOR as her mentor. "When you're new, you have so many questions and you need someone to turn to."
In Costa Rica, Adriana worked in marketing and logistics for Sony Ericsson, and in the U.S., she has had her own business. "I enjoy talking to people and selling—two important components of a real estate career," she said. She is currently working on some rental listings and is looking forward to developing her book of business at CENTURY 21 Cedarcrest Realty.
Our team is always looking for well-qualified, experienced real estate professionals to join our team, as well as newcomers with a passion for helping people find their perfect home—be it a house, townhouse, or condominium. We also welcome agents with experience in the commercial property sector, as our office is a Certified Commercial Specialist by CENTURY 21 Real Estate LLC. Contact broker owner John Sass at 973-228-1050 to discuss opportunities at our Caldwell or Little Falls office.
There are many reasons and paths that people take to become real estate agents. At CENTURY 21 Cedarcrest Realty, we have agents who range from still in college to those enjoying second (or third) careers. Our agents come from interesting and diverse professional and personal backgrounds, like two of our newer associates, Eric Pavan and Khaled "Jay" Basuf.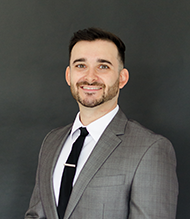 Eric Pavan
Eric joined Cedarcrest Realty in September with a strong background in customer service, having been a customer success manager for a company that handled AT&T enterprise accounts. Eric's father was a real estate professional so when it was time for a career change, he decided to attend real estate school, take the exam, and dive in.
His report to date: "So far, so good. This fits nicely with my customer service background and I like that I can make my own hours."
As a real estate newcomer, Eric has been working closely in our Caldwell office with Dennis DiSabato, our sales manager, which he said is a big reason why he chose to join CENTURY 21 Cedarcrest. "This agency offered me support that others did not, such as training and mentorship from Dennis and having all the tech tools available to help me build my book of business," said Eric.
He is becoming adept at the CRM and other cloud-based tools we use in our offices and is a big fan of 21Online, CENTURY 21 Real Estate's robust content and marketing platform. "There is so much content there, I love that. I'm using it to build my prospecting list and plan out my activities from there," he said.
The former Eagle Scout is also finding that his commitment to honesty and integrity is put to work every day for his growing client list.
"Succeeding in real estate means working hard every day. My goal is to I bring my best to every transaction, inform my clients, and leave them smiling."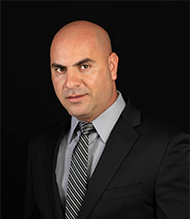 Jay Basuf
Jay has been a long-time real estate investor and decided that adding real estate agent to his work portfolio made good sense. He got his license in September and has been working out of our Little Falls office. He also owned and operated a successful lunch truck business for 20 years; while he no longer needs to get up at 3:30 a.m., he understands hard work and service get you where you want to go.
Twelve years ago, Jay decided to buy distressed homes, and fix up and sell them as a side business; his success with that endeavor got him thinking about real estate sales from the agent side.
"With my knowledge about and experience in rental property investing, I look beyond the number of rooms or cosmetic condition of a home. I'm able to provide details about a property to prospective buyers such as total square footage, the water/sewage system, age of the heating system, and other important information my clients should have," said Jay.
Jay has been working on building his clientele and likes the flexibility that a real estate career provides, enabling him to spend more time with his family, which he couldn't do as much with his former business. "I can hustle without making myself crazy," he said.
Like Eric, he is a fan of 21Online and especially the MLS services we use. Jay knows the technology is important but when it comes to working with home buyers and sellers, he prefers personal contact, and stays in touch by phone or gets outdoors to work an area. "I love to hustle and be outside. The best thing you can do in real estate is to take a break and get outside," he noted.
At CENTURY 21 Cedarcrest Realty, we're always looking to add motivated people to our team who understand that hustle and strong interpersonal skills are foundations for a successful real estate career. If you're thinking of going into real estate or are looking to make a change from your current situation, contact broker owner John Sass at johnsassc21re@gmail.com.
We're looking for dedicated real estate professionals and motivated newcomers to join the business
Broker owner John Sass and our real estate team at CENTURY 21 Cedarcrest Realty celebrated 11 years as a leading North Jersey real estate brokerage in June 2020. Where did the years go? It seems like yesterday that John took over the Caldwell office after many years in recruiting and training for other CENTURY 21 agencies.
Marking his 11th anniversary as broker owner, John notes these agency milestones:
Taking ownership of Cedarcrest Realty in 2009
Earning the CENTURY 21 Quality Service Pinnacle Award—the system's top customer service award—10 years in a row
The Caldwell office received the CENTURY 21 CENTURION® Award in 2018 (the top award for sales production) AND the CENTURY 21 President's Award that year, which is a rare honor

The President's Award is most prestigious honor given to producers, teams and offices that achieve both CENTURION® level production and the Quality Service Pinnacle Award in the same year

Opening a second office in Little Falls in 2019 to better serve home buyers and sellers and commercial clients throughout North Jersey
Positioning CENTURY 21 Cedarcrest for continued excellence
Our agency is always recruiting great people who want to become real estate agents or are experienced pros who want to make a move. We have two offices in North Jersey to staff with motivated, dedicated people who love sales, working with all sorts of people, and enjoy stepping up to meet the challenges we all face in today's marketplace. The CENTURY 21 motto is "Be Relentless" and we are just that when it comes to delivering quality service to home buyers, sellers, and our team.
New to real estate: Our office offers opportunities for people entering the real estate field, who are going for their real estate license, and who are seeking mentorship from top sales professionals, guidance, and professional development.
Experienced agents: If you feel stale in the job, stalled in their career, or not supported at their current agency, please come talk to us. CENTURY 21 Cedarcrest offers the training and support you need to take your career and your transactions to the next level. We'll share techniques to boost your production while providing the high level of service we've been known for over the past 11 years.
Excellent training/support: We have our own on-site training room in our Caldwell office, where we've begun holding in-person classes again (with all the necessary health guidelines in place); we also have ongoing virtual training classes which include CENTURY 21 system-wide training as well as our own programs we've developed.
Personal coaching: Our sales manager, Dennis DiSabato provides one-on-one coaching to agents at all levels of experience, applying his experience to help our team members put transactions together and get them to closing—including deals that encounter roadblocks that could derail them completely.
Drive, passion, communication
At CENTURY 21 Cedarcrest, we know the value of good old-fashioned communication; after all, real estate is a people-oriented business. It's about building trust and relationships. If you're someone who understands that sometimes, there's no greater tool than getting on the phone to talk to buyers and sellers, let's talk. We are adding to our team with people who rise to a challenge, address problems as they occur, and enjoy real conversations with people . . . professionals who understand how the real estate sales process works and how to make it work for them.
Interested? Contact John Sass at 973.228.1050, ext. 102 or johnsassc21re@gmail.com.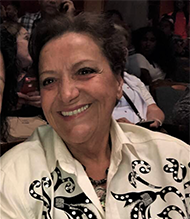 Veteran real estate professional Eugenia France joined Cedarcrest Realty in November 2019 and is already making her mark in terms of transactions at our agency. Eugenia, who came to the U.S. in 1987, has been working in real estate since 1992 and according to broker owner John Sass, "Eugenia's experience really shows. She has already done half a dozen transactions to date, with two currently under contract. She knows the system and comes to work every day ready to get things done. We're delighted to have her on the Cedarcrest team."
And this is with Eugenia, a native of Brazil, spending several weeks visiting family in her home country!
Early in her career, she was at another CENTURY 21 office, working with home buyers and sellers primarily in Belleville, Bloomfield, Glen Ridge, Newark, and Nutley. It was there that she first met John, who at the time was doing training and recruiting for the system. She was most recently with a brokerage in Newark and although she was the top producer there, she was not happy with the work environment and decided to make a move last fall. She came across John's name and contacted him to find out if there were any opportunities at CENTURY 21 Cedarcrest.
As someone who has been self-employed since coming to the States, Eugenia said real estate appealed to her because, "You can make your own schedule and develop a business. I enjoy dealing with people and making them happy when they find the right house—and it feels great when that happens. But it's also a great feeling when those customers refer me to someone else; it means I've done a good job."
Although she's done some commercial real estate work before, Eugenia prefers residential real estate. "You participate more in the residential transaction and I like guiding the contract process, which I didn't get to do as much in commercial deals."
Of her decision to join the Cedarcrest team, she said, "It's a much nicer workplace; people treat each other well, John respects his team, and there are opportunities to grow here." She works in our Caldwell office-and we're glad she's there!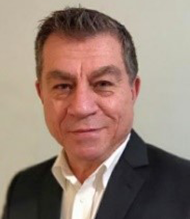 After 30 years in the field of facilities engineering and asset protection, Michael DiVirgilio felt it was time to start a new career. Taking his in-depth experience in commercial and industrial properties, he brings fresh insights into his work today, working with residential and commercial real estate buyers and sellers.
"There are a lot of things I see right away when I walk into a home or a commercial establishment," said Michael. "I've covered many aspects of facilities and property management, so my prior career brings additional skills and knowledge to my real estate clients and the Cedarcrest team." He also has firsthand experience remodeling several homes, so he's always looking for the positives and the potential negatives in a property he's showing.
Michael moved to New Jersey from Florida with his wife back in March and obtained his real estate license in New Jersey and New York in April. (He is also a Florida State licensed community association manager and a New Jersey notary public.) He began his real estate career at a small office in Tenafly but after he and his wife bought a condo in Bloomfield, he looked for an agency closer to home. He'd met Tom Siso, a CENTURY 21 Cedarcrest Realty agent, during the condo-hunting process and Tom introduced him to broker owner, John Sass.
"I really feel like a part of a great family here; the people are fantastic," said Michael, who works out of our Caldwell office. "Cedarcrest Realty is well structured and organized and John and his team care deeply about the clients they serve." Having served in the U.S. Air Force after high school, Michael appreciates the structure at the brokerage. "I'm glad to be in this tight-knit, family-feeling organization." From a large family himself, and with seven kids, it's no wonder that the family feeling at CENTURY 21 Cedarcrest was a pull for him.
Michael said he was drawn to real estate sales because, "It allows me to help people find that perfect home. I love working with people and seeing that expression on their faces when you show them a place that's the right fit. Seeing them light up like that brings me tremendous satisfaction. I've always been about helping people." That helping spirit is reflected in the community service work he and his wife do in soup kitchens and through other charitable endeavors.
He's enjoying learning from the Cedarcrest Realty team and appreciates the ongoing training available in the office. "I have more to learn and there are great people with a plethora of knowledge that they're sharing," he said.
In June 2009, John Sass became broker/owner of CENTURY 21 Cedarcrest Realty, Inc. at its Caldwell office. John and the team are celebrating the agency's tenth anniversary this month, marking the milestone with pride, a shelf full of regional and national real estate industry awards, and a second office in Little Falls to better serve home buyers and sellers as well as commercial clients throughout North Jersey.
Prior to taking ownership of Cedarcrest Realty, John had worked in other CENTURY 21 offices in recruiting and training—a major driver in the agency's professional development program for real estate agents at all experience levels. All agents receive training in sales and customer care, the transaction process, contracts, and using the digital marketing tools provided by CENTURY 21 Real Estate most effectively to their clients' advantage.
The company, which started with six people in 2009, has grown 15-fold to over 80 real estate agents today—some among the region's highest producers—plus a director of career development and two sales managers. Here's a look at some of our achievements over the past decade:
Ten years of growth and recognition
Grew sales volume by 500%, from $20 million in 2009 to $110 million today
Multiple awards for sales volume, gross closed commissions and customer service:

CENTURY 21 Quality Service Pinnacle Award every year since 2010, based on a high level of customer satisfaction
CENTURY 21 Gold Medallion Office Award for production, 2012-2017
CENTURY 21 CENTURION® Award for superior production, 2018
CENTURY 21 President's Award, 2018 – the most prestigious award given by the system to producers, teams and offices that achieve both CENTURION® level production and the Quality Service Pinnacle Award in the same year
Gold medal as "Best Realtor" in the Suburban Essex magazine's Best of Essex Readers' Choice Awards, 2015-2018
Numerous New Jersey REALTORS® Circle of Excellence awards for sales

Added Fine Homes & Estates division in 2015
Designated by CENTURY 21 Real Estate as a certified commercial specialist in 2018
Opened second office at 44 Main Street in Little Falls in March 2019
Top donation site for 10 years in a row for the U.S. Marines Toys for Tots holiday gift program in addition to supporting Easter Seals, NJ Special Olympics and area charities that aid the local community
"I've always cultivated a family feeling that values teamwork, which translates into better customer service out in the field," said John as he looks toward the future. "We are well-positioned to continue our forward trajectory as we strive to always deliver—in the words of CENTURY 21 Real Estate—relentless service and commitment, and a superior experience for everyone involved."
Here's What We Look for in a Candidate at Century 21 Cedarcrest Realty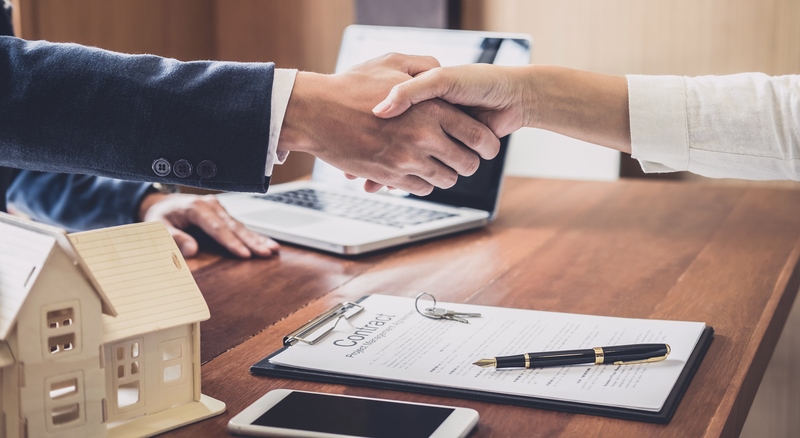 ID 122235067 © Pattanaphong Khuankaew | Dreamstime.com
All employers want to hire people with a passion for their work . . . and so many job candidates say they went into their field because of that passion. But what does that really mean? At Century 21 Cedarcrest Realty, we dig deeper to find out what makes candidates tick when we are interviewing real estate agents for our Caldwell, NJ office.
What drives the person?

How is that true passion for real estate sales expressed? What is that person's "why?" Are they motivated by the need to support a family or to create a better life for themselves? Are they driven to help others get a piece of the American dream? Can they actually tell us?

Does the candidate truly understand what the job entails?

Although real estate is a "people person" occupation, it is foremost about sales. Therefore, the agents who come through our doors must demonstrate that they truly understand what the job entails—and be excited about it. Getting your real estate license is a first step but far from the last one any successful agent will take. We look for people who take the job seriously, who are open-minded about getting sales and marketing direction, and who want to continue their real estate education beyond the licensing course and exam. Continuing education—whether about sales techniques, real estate trends, or the latest technology tools—is a given at Century 21 Cedarcrest Realty.

Is the candidate a business person?

Real estate is a business. Each agent is responsible for building his or her book of business, cultivating leads, nurturing clients along the transaction process; the brokerage is responsible for providing the tools and support.

Prospective agents must understand that, as with any other business, there is an investment involved in maintaining and growing it. Licensing fees, dues to the New Jersey Board of Realtors (or local boards), insurance coverage (errors & omissions) are part of the investment agents make as they develop their sales pipeline. They invest in the time it takes to bring a transaction to a closing. And they must invest in training and education, vital to growing their business.

Does the agent have integrity?

Real estate is a field with intense interpersonal activity and a lot of paperwork; there are listings and showings, contracts to draw up and sign, and people's futures are on the line. Transparency about each transaction is a must; there's never a reason to lie about an offer, a buyer, or a seller. Never.
Some other "can-do" elements we look for when hiring real estate agents are:
Past success in door-to-door/outside sales (such as pharmaceutical or medical sales) or multi-level marketing are strong indicators that the person is a good fit for real estate sales.
Prior sales positions that required strong follow-through, attention to detail, and customer service, such as insurance or retail.
Those who understand real estate's longer sales cycle and the pace of closings and commission payments (and therefore, understand the need to always feed the sales pipeline).
Individuals who are highly disciplined and organized, but like the flexibility a real estate career offers, especially as a second career; younger retirees, military veterans, and first responders are among those we're interested in talking to at Century 21 Cedarcrest Realty.
People who are involved in their community and have a wide network to tap—and know how to network effectively.
Team-oriented individuals who are willing to give help and accept it, try new techniques or technologies, and support others in the office as needed. Our office is a family atmosphere that values collaboration and cooperative efforts.
Are you nearing retirement but would like to pursue a new career that fits with your lifestyle? Have you completed your military service and want to continue helping others through your work? Have you had your fill of a large sales territory, and prefer to focus your sales efforts on Essex County or surrounding areas? Contact Susan Mazzetta, Century 21 Cedarcrest Realty's director of career development, at 973-228-1050 to arrange an interview.