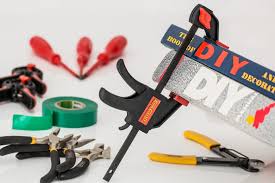 In northeast New Jersey where our offices are located, snow, ice and cold temperatures make outdoor renovation and home improvement projects unlikely in the winter. However, there are some projects you can do now to get your home ready for an early spring showing, or to beautify and update your home for your pleasure.
If your project requires a contractor or home improvement specialist, you may be able to take advantage of these professionals' off season in terms of scheduling and rates., before they get into the spring hustle.
TIP: Remember to check your municipality regarding which kinds of projects require permits from the building department and build that into your timeline.
Paint and accessories
Painting your home's interior is a great indoor project and instantly refreshes rooms (we recommend you choose light neutral tones if your home is going on the market). After you're done painting, you might be inspired to change out carpeting or area rugs, add toss pillows in new colors, or hang new drapes in coordinating colors.
Bathroom or kitchen remodel
Whether you're considering cosmetic changes such as new kitchen counters and cabinets, or a new bathroom vanity, or a more large-scale renovation, remodeling will bring new life to your home. A full kitchen renovation may not pay off in terms of sale price, since tastes and lifestyles differ, but appliance upgrades, freshening up cabinetry, and new lighting are great ways to update a kitchen.
A popular bathroom upgrade is to replace the traditional showerhead with a spa-style showerhead that offer a more luxurious shower experience. Handheld shower heads are also a great (and less expensive) shower upgrade. If you're going for a full bathroom remodel, heated floors, overhead heat lamp, and heated towel bars are other luxuries to consider including.
Even low-cost updates, such as painting walls a new color or adding a colorful backsplash can perk up these spaces and add value to your home. If you're prepping your home for sale, these changes will also give you new ideas for real estate staging.
Weatherproofing
There are many ways to make your home more energy efficient and comfortable, from adding insulation to walls or the attic to sealing up cracks and caulking around windows. Even your high-hat lighting cans can be an entry point for cold or hot air. Replacing old exterior doors with insulated models will also "tighten the envelope." Installing smart thermostats also help control energy costs. A more expensive project with long-term benefits is to replace old windows with top-quality energy-efficient windows.
Organize the garage
Grab a jacket and get out there to organize your gardening, snow and hand tools. Hang wall units made specially for holding and hanging these items, and shelves above or in front of vehicles to stack boxes, cans and large objects. If you have a workbench, hang a peg board for hand tools and store large items underneath the table. Clean out what you no longer need (including old boxes of stuff that came with you from the last move).
Prune and nourish your trees
OK, this one's outdoors . . . but late winter is a great time to trim trees and shrubs before the spring bloom starts. The bare limbs give you clear visibility and because the trees and shrubs are dormant, they are less likely to attract insects or disease. This is also a time to add fertilizer in preparation for spring. Take time now to plan out any landscaping updates as well.
Install a security system
From smart doorbells to connected alarms, these products will keep your family and belongings safer and are a great selling point to prospective buyers.
Finish the basement
This is a highly worthwhile project, providing extra (and insulated) workspace, storage, a playroom or entertainment area for your family-even a guest bedroom depending on the home's structure. A finished basement also increases your home's value. It's like adding on a room without breaking ground.
At CENTURY 21 Cedarcrest Realty, our sales associates will review your home improvement plans or discuss timely projects that make good sense to handle right now. Contact us for questions about listing your North Jersey real estate.
Getting your home prepared for a listing with a real estate agency is an exciting time. Of course, your agent will want to be excited about your listing and bring as many qualified prospects as possible. Is your real estate professional providing you with guidance about how to add value to your home? These home maintenance and repair tips will help you increase your chances of a sale more quickly.
De-clutter and organize. No one wants to step through clutter, look in rooms or closets that are overflowing with unnecessary items, or have to imagine what the space could look like without a homeowners personal effects clouding the "scenery." Before you list your home for sale, start going through all the rooms, from attic to basement, and clean out and organize. You can create piles for discard, donate and store; once you've done the first two, it's time to organize your storage needs. Closet storage systems will help you keep clothes organized and make a great presentation. Garage and basement storage solutions are also available to keep items off the floor and in a safe place.
Refresh rooms with paint. That first impression will be largely influenced by the look and feel of your rooms. After you've cleaned and cleared, a fresh coat of paint in neutral colors will help rooms look larger and make prospective buyers feel better about your space. Bright colors might be your style but not theirs so avoid making too much of a "statement" in your color choice.
Update bathroom fixtures. Swap out those tired old bathroom faucets and the old sink; install a new vanity or a shower head; or put on new toilet seats if necessary. You need not spend lots of money to do these simple updates and a little goes a long way. Remember, clean and new is better than tired and worn.
Update kitchen appliances and fixtures. If this is in your budget, it is well worth the expenditure on this end of the sales process. There's no need for a full remodel but a face lift is well worth it for making a quicker sale. New cabinet doors and hardware or a new sink or new faucet with sprayer (a popular feature) are good investments. If you can swing it and your dishwasher or refrigerator are outdated, consider installing new models that prospective home buyers will appreciate.
Boost your curb appeal. Landscaping and driveway appearance are what prospective home buyers will see first—and will encourage or discourage them about coming inside for a closer look. Get your lawn in shape, plant your garden beds, prune your trees and shrubs. Outdoor lighting is also a benefit, from the front porch to the walkway or gardens. If the driveway is in poor shape, have it repaired.
Make necessary exterior repairs. In addition to the driveway, your front steps should be in good condition; your gutters should be in place and doing their jobs to prevent water damage to the home; missing roof shingles should be replaced; problems with paver or concrete walkways, your sidewalk, patio and deck (where applicable) should be remediated. Remember, you don't want to give anyone a reason to walk away (and you wouldn't want anyone to trip and get hurt).
Insulate for energy efficiency. One way to show prospective home buyers that your home is prepared for 21st century living is to add insulation in order to improve your energy efficiency and reduce heating and cooling costs. This is a also good time to look at your windows to see where you can seal any seams or cracks where air penetrates.
At Century 21 Cedarcrest Realty, we guide our clients to make sure their homes are in "ready for sale" condition, in order to make the sales process as stress-free as possible for everyone involved. As part of our client service, our real estate agents will go over what we feel your home needs to prepare it for a listing, and help you hash out the pros and cons of certain upgrades and repairs. Want to find out more about the best way to sell your home in Essex County or other northern New Jersey areas? Call Century 21 Cedarcrest at (973) 228-1050 or visit our website to get started.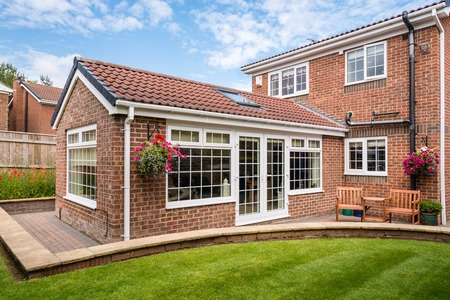 Home visits are a welcome sign that your property is drawing prospective buyers. However, last minute visits are often a home-for-sale nightmare. When it is time to sell, but you need to still live there until it sells, buyers sometimes show up at inconvenient moments. There are survival tips to make the best of the situation, even on a moment's notice.
Be open and honest, but smart: As the homeowner, the ability is there to not allow showings during different times of the day or to turn away last minute requests. Sellers are well within their rights to set boundaries with their real estate agents and request a few hours notice for showings. However, keep in mind that turning away a buyer is turning away a potential sale. Be honest with your agent about your expectations, but consider that there may be times when a buyer is available on short notice.
Start packing: In today's market, there is a supply shortage of great homes. Do not expect your house to languish in the real estate market listings for months at a time. Packing all the items that are not completely essential for daily living will not only get a jump start on your move, but will greatly reduce clutter around the home. This leads to less last minute clean-up time and fewer moments spent scrambling when you get the call or an unexpected knock on the door from a buyer or her agent.
Clean as you go: Living a somewhat minimalist lifestyle while packing will make the constant clean-up a little easier. Not allowing the bathroom towels to be strewn about or the beds to remain unmade all day will make the last minute straightening go much more quickly and simply. It is worth the effort to not be caught off guard.
Arrange to have a quick get-a-way: Whether through an open arrangement with a neighbor or friend to pop by on short notice or a regular seat at the local coffee house: have places in mind to visit during showings. While it is tempting to want to be home when strangers are mulling through your halls, it is best to not be there. Buyers are going to be less candid about their opinions in front of the seller and will have difficulty picturing themselves as the owners with the current owner present. So, take some time for yourself. It will help you survive with style!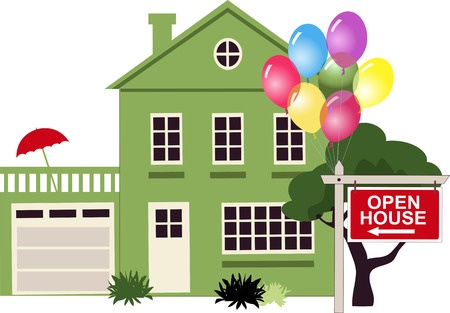 Once you have decided to sell your home, one of the first things your real estate agent will do is schedule your open house. An open house is a showing of your home and property where prospective buyers can drop by and visit during a certain day and time. This is a proven way to get buyers interested in placing a bid or offer on the house quickly. More offers lead to getting a sale close to – or even above – your listing price at closing. When the date for the open house draws near, there are some proven ways to prepare your home to look its very best.
Boost the curb appeal: Be sure that the lawn is freshly mowed if it is during the spring or summer months. Clean up any yard damage from play or pets, fix fences, or even hire a landscaper to spruce things up around the yard. Do not assume that a buyer will see the potential in your property; rather, show them an inviting entrance to a home.
Kick the clutter: Clean it up! Sellers sometimes think that a buyer will be attracted to a homey atmosphere. This is a common mistake. Prospective buyers aren't interested in seeing how the current inhabitants live. Instead, a buyer wishes to envision him or herself living in the home. So, avoid excessive knick-knacks, store excess furniture and any valuables in a storage locker or friend's home, and put fresh towels in the restroom. A professional carpet cleaning or a coat of paint can also go a long way towards impressing the next owner.
Make other plans: Owners, their children, and pets should not be present for the open house. Many sellers find this uncomfortable, as they worry about their belongings and wish to supervise or answer questions. While this is a perfectly normal way to feel, it does make the buyers less likely to make an offer. They will feel disinclined to voice their honest opinions of your property to the agent.
A successful open house can culminate in multiple offers and a faster sale. A great agent will help with tips specific to your home's unique appeal and be your guide through the process.
What Type of Insurance DO I Need for an Investment Property?
Congratulations on your decision to expand your portfolio by purchasing an investment property. A true investment property you have opted not to live in may be put up for rent or eventually flipped for a profitable sale. Until then, you'll need to make sure you have the right type of property insurance.
Looking for a Dwelling Policy
The traditional homeowners insurance policy offers a number of different coverage options. They typically include property coverage for the main building, contents coverage for your personal belongings, coverage for detached structures like sheds or garages, loss of use (in case you have to stay in a hotel during a covered repair), and medical expenses and liability coverage.
As an investment property owner, you may not need all of those coverages – especially personal property. You'll want to ask your insurance agent for a dwelling policy that covers the buildings and any other structures on the property so that you are covered against your standard risks – fire, theft, burglary, vandalism, and anything else not excluded from the policy. The dwelling policy will also include liability coverage because you are still, as the owner, responsible for personal injury an individual might incur on the property (such a slipping on ice or tripping over cracked sidewalk).
Personal property coverage is not necessary on an investment property that is rented to others. While your dwelling policy would cover the building itself, any tenant you lease to would be responsible for purchasing his own personal property policy.
Landlord Coverage
While a dwelling policy will give you some protection against liability, there are unique risks involved with being a landlord. It's important to talk to your insurance agent about the availability of landlord insurance for rental properties in your area. This may be a special policy or it may come in the form of an amendment to the dwelling policy you already have.
This type of coverage will offer special protection against loss of rents in the event of a covered loss and some offer limited coverage for items you may keep on the premises. These may include washers, dryers, dishwashers, microwaves, and any other items you leave on the premises for your tenants to use; and it may also extend to items you leave on the premises to make repairs.
In terms of liability, your needs are slightly different. The liability coverage on a landlord policy may also defend you against claims of invasion of privacy, wrongful entry, or wrongful eviction.
The purchase of your first investment property is an exciting event. Make sure you have the insurance you need to make it a viable part of your portfolio for years to come.
A reverse mortgage is a type of loan that is available to homeowners 62 years old and older. The loan allows the homeowners to convert part of the equity they have in their home into cash. This type of loan program is designed to give Americans more financial security, especially during a time when a steady income may not be as easy to attain. Many people use the loan to supplement Social Security payments, as well as to pay medical expenses, make improvements to the home and pay for additional living expenses.
Pros and Cons to a Reverse Mortgage
When you think about the concept of the program, it makes complete sense. After years or decades of paying down your mortgage and building up equity, the cash can be paid back to you. And, unlike traditional home equity loans, borrowers do not have to repay the loan. There are no monthly principal or interest payments. You are required to pay real estate taxes, utilities and hazard and flood insurance premiums.
There are still some things to think about, of course, as a reverse mortgage is not for everyone. First are the costs that are involved. Reverse mortgage fees are very high and include the interest rate, loan origination fee, mortgage insurance fee, appraisal fee, title insurance fees and any other additional closing costs. These fees are not paid out of pocket, but instead rolled into the loan.
Additionally, if you need to move out of your home permanently, you would be required to pay the loan back. This may not sound like a main consideration now, but it will be if you need a long-term care facility.
Amount of Payments and How to Receive Them
Is a reverse mortgage right for you? It could be. But it's important to weigh all of your options, as there are both pros and cons to think about. The amount of money you can get from your home is based on:
Age of the youngest borrower

Current interest rate

Lesser of appraised value

Initial Mortgage Insurance Premium
Payment plans can be made in various forms, including:
Tenure

Term

Line of Credit

Modified Tenure

Modified Term

Single Disbursement Lump Sum