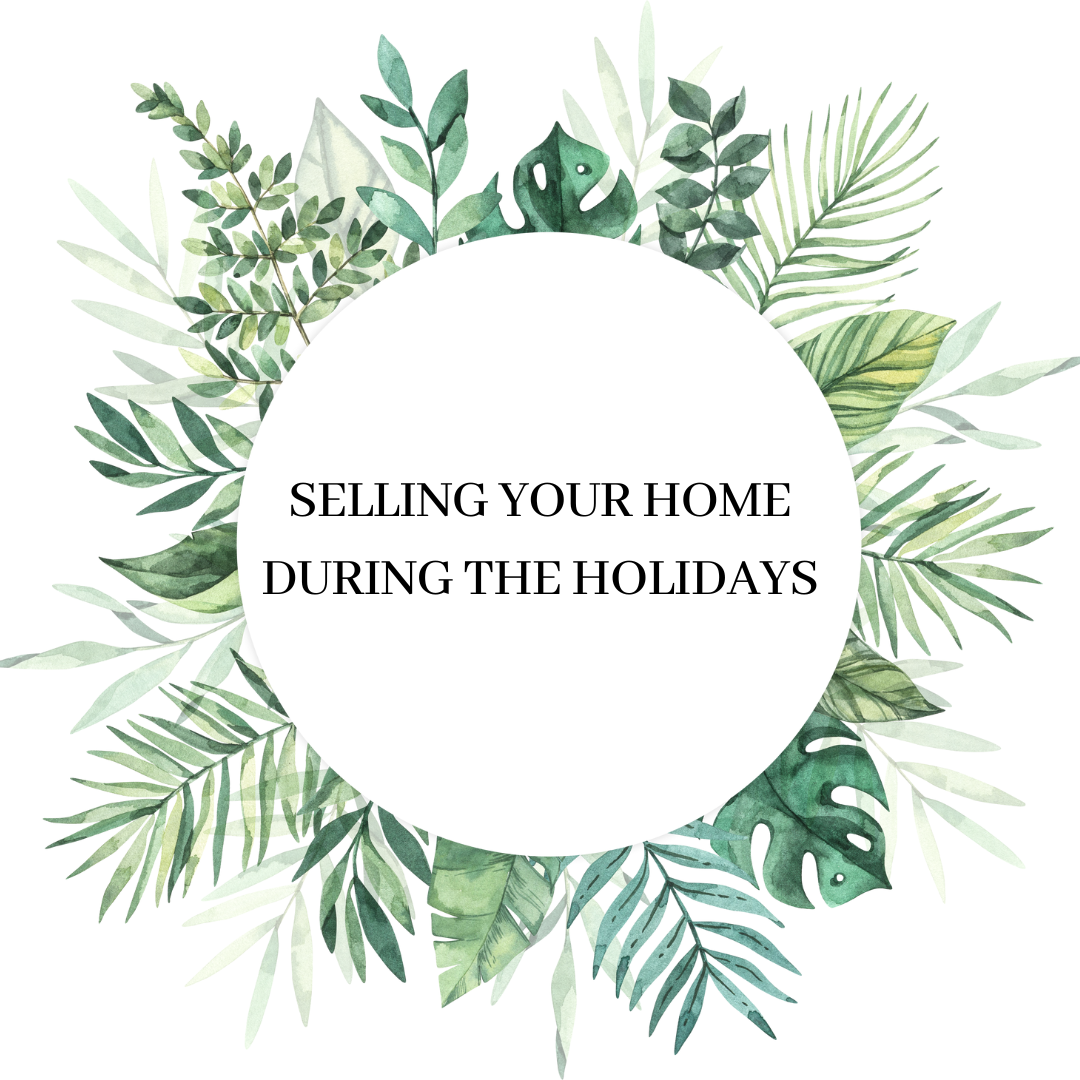 If you are eager to sell your home but think that it would too difficult to do so during the holiday season, fear not. Though it may seem like an impractical time of year for real estate, holiday time and wintertime can be great for selling and buying homes. At CENTURY 21 Cedarcrest Realty, we offer these reasons why the holidays can be your season for a successful real estate transaction as a seller.
Less Competition
Since many people are hesitant to put their house on the market during the winter or around the holidays, it may be easier to sell yours now if you do. Fewer listings mean less competition, making your chances of selling that much higher. Plus, in North Jersey, the buyer demand is still relatively high during this season and the market remains competitive—especially in Essex County, Passaic County, Morris County, and Bergen County, NJ.
With a smaller housing inventory on the market, you may be able to sell faster and for a better asking price. Also, people tend to have more days off from work around this time, giving you more flexibility for scheduling showings or open houses.
Serious, High-intention Buyers
The holidays are generally reserved for gift shopping, family functions, and party planning. Most people are not going to set time aside to also shop for a new home, even if they have considered the idea. However, this season presents you with serious shoppers who are making home buying a priority, even during the busiest time of the year. Listing your home during the holiday season, especially at the right asking price, can expedite the process of selling your North Jersey home by attracting committed buyers who have a plan of action.
Setting the Scene (or Staging Your Home)
Winter brings with it short days and snowy weather, and people like to find comfort indoors. Use this to your advantage by staging your home with some warm blankets, a deliciously scented candle, or perhaps a fire in the fireplace. These elements can really create the cozy environment you want people to imagine for themselves. Plus, if you celebrate during the holiday season, don't be afraid to get festive and embellish your home with some simple, staple holiday decorations. At such a family-focused and often nostalgic time of year, giving buyers a chance to imagine themselves and their family celebrating in the home together can go a long way when it comes time for that buyer to make a decision. An inviting space invites offers!
Helpful Winter Weather Tips
Mind the winter weather and make it as easy as possible for people to see and enjoy your home. Be sure to keep walkways and steps clear of snow and use salt for ice to keep potential buyers safe. A doormat for wet boots and an umbrella stand at the front door are a good touch. Also, fill the house with warm-tone lights to counteract the darker days, and turn the heat on to keep it cozy. If you have a drafty window or two, consider patching them up before showing your home to prevent a cold leak from driving a buyer away. Keeping your home as warm and inviting as possible during the winter months is key to enticing prospective buyers!
Find the Right Real Estate Agent
A great real estate agent is imperative to selling your home, especially during this hectic time of year. You want an agent who will prioritize you during the busy holiday season, be your advocate throughout the entire selling process, work hard on your behalf, and be totally reliable and reachable. This will go a long way in making selling your home a much easier experience for all parties. The associates at CENTURY 21 Cedarcrest Realty are committed to providing the highest level of service to our clients, learning about their unique homes to market them effectively, and guiding our buyers and sellers through the entire transaction.
At CENTURY 21 Cedarcrest, our clients' interests are our first concern.
Key takeaways: Selling your NJ home during the holiday season
North Jersey has a highly competitive real estate market all year 'round. Although there may be less demand during the holiday season, there are still plenty of eager potential buyers.
You can benefit from being part of a smaller pool of homes for sale, and create an opportunity for more serious, intentional buyers.
You can also use the holiday season to your advantage by creating a warm, festive, and inviting space that people can see themselves enjoying.
Although different from selling your home in the warmer months, with the right adjustments and the expertise of a CENTURY 21 Cedarcrest Realty agent, selling your home during the holidays can be a successful endeavor.
Another tip? Contact our broker owner John Sass about listing your home right away at 973-228-1050, ext. 102 or fill out the form at https://century21cedarcrest.com/contact-me.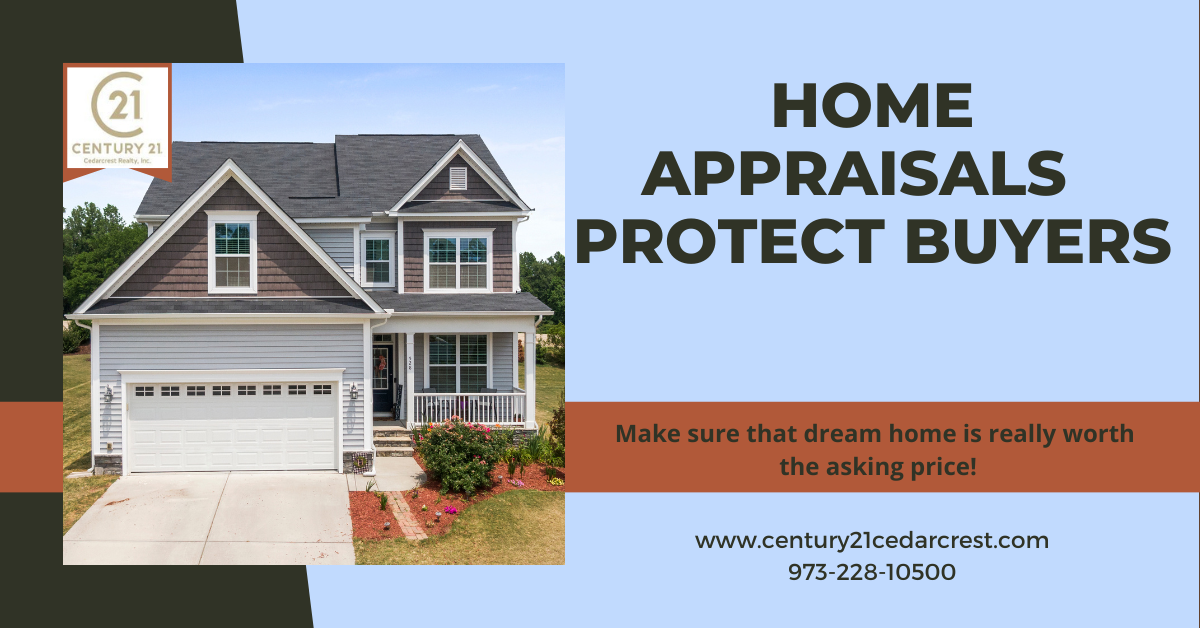 The North Jersey housing market is still hot, and many cash buyers are waiving their home appraisals. But there are many reasons why a home appraisal protects you and this most important investment.
You've finally gotten here. You have enough money to pay cash for your dream home. It feels great being able to afford a home without the need for financing or mortgage loans. In New Jersey, the housing market is still a hot seller's market and when it comes to buying a home, time is of the essence. You don't want to get into an aggressive bidding war, so you might also be tempted to waive the appraisal. But there are numerous reasons why you shouldn't skip this important step.
What is a Home Appraisal?
A home appraisal is a professional evaluation of a home's value. A licensed, trained appraiser will assess a house and take several different factors into consideration when calculating the home value.
Appraisals are helpful to homebuyers who want to make sure the price they're paying is justified. You may want to include an appraisal contingency in the sales contract; this clause lets you walk away from a home purchase if the appraisal comes in too low to justify the agreed-upon purchase price.
Banks and mortgage lenders use the appraised value to determine the highest mortgage amount they are willing to loan a borrower, to ensure that they are not financing an overvalued asset.
Factors that go into a home appraisal
These include:
Location / neighborhood
The year the home was built
Roof, floor, wall, and other construction materials
Bed/bath total
Square footage, number of stories
Foundation, basement, attic features
Appliances
Off-street parking, driveway, garage, etc.
Comparable homes and the overall housing market
Items that can affect an appraisal
Home location, curb appeal, neighborhood
We've all heard the phrase "location, location, location," but that's because it's one of the most important factors in determining your home's market value. Appraisers are looking for features such as neighborhood amenities, schools, quality of roads, walkability, etc.

Curb appeal is the first thing that potential buyers see, so if the outside of your property is unkempt, it could affect your home value. Upgrading your landscaping can help to improve your appraisal value.

You can't control who you live next to, but your neighbors could still affect the value of your home. Appraisers will check out the other homes in your neighborhood to help determine your property's value. If your neighbor's home is visibly more well-maintained than yours, it could hurt your appraisal. On the flip side, unruly pets, unkempt yards, noisy inhabitants, or poorly maintained property could also drive down your property value.

Maintenance, cosmetic updates, renovations
Maintaining a home is expensive and time-consuming, but neglecting standard maintenance can become a costly problem, and it can affect the value of your home. Therefore, ensuring that your home is clean and well-maintained can go a long way in improving your evaluation. Odors like cigarette smoke, pet smells, or mildew may also be a factor.

Keeping your home updated and well-preserved can go a long way in making it a desirable property for potential buyers. Outdated appliances, fixtures, and cabinetry may also negatively affect the marketability of your home. Be careful of making too many home renovations though, as some will not deliver a return on investment.
Other reasons to get a home appraisal
Appraisals can be used for other purposes:
Before selling your home to gauge appropriate asking price
Before refinancing your home
Before applying for a home equity loan
Applying for other loans
Appealing tax assessments
Are home appraisals required in New Jersey?
In New Jersey, home appraisals are required for buyers who are using a mortgage loan. Lenders want to make sure that their investment is worthwhile. After all, the home is being used as collateral for the loan. Determining market value is beneficial for both the buyer and the lender.
Even though appraisals are not required in New Jersey for buyers paying in cash, an appraisal will give you and your family an idea of what the home is truly worth.
Buying a home is a big investment. You and your family will potentially be putting hundreds of thousands of dollars on the line for your dream home. You want to make sure that you are making the right decision. The real estate professionals at CENTURY 21 Cedarcrest Realty will assist you throughout every step to ensure your home buying transaction is as smooth and pleasant as possible. We work with home buyers and sellers throughout Essex County, Passaic County, and North Jersey; come into our offices in Caldwell or Little Falls to start your journey!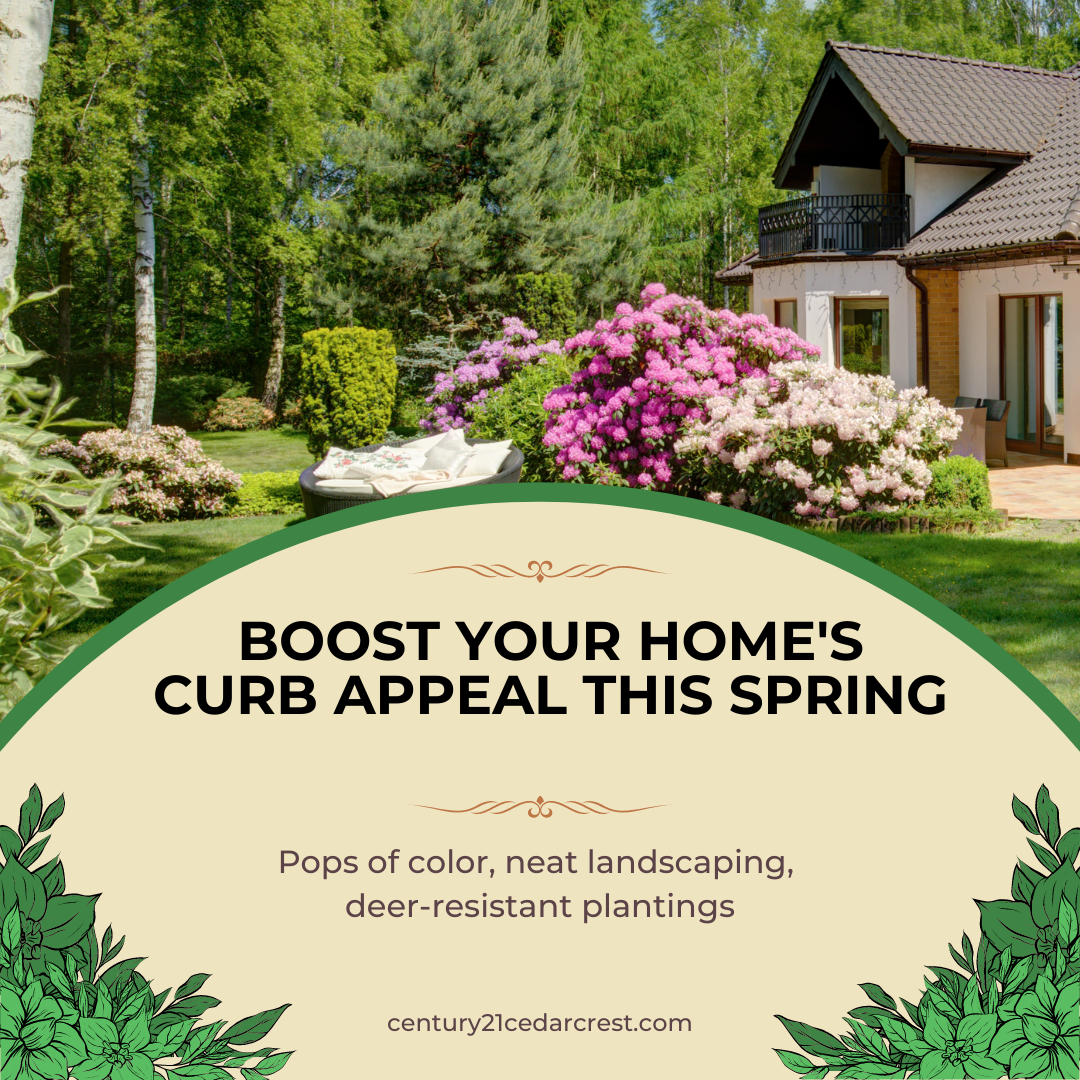 Ah, the merry month of May when all those April showers bring May flowers. It's planting and gardening time in northern NJ!
Beautiful landscaping creates awesome curb appeal that your neighbors and potential home buyers will enjoy looking at. And as a North Jersey homeowner, you'll love driving up to your home and seeing lush plantings and colorful flowers, or stepping out into your backyard where you've created a landscaped oasis.
Although the New Jersey real estate market is still super-hot, it's still important to make your property as attractive as possible to buyers—while also deterring hungry deer who roam many of our North Jersey suburban towns. Here are some landscaping tips to boost curb appeal and reduce deer appeal.
Spring planting for optimal color and beauty
Most flowers bloom in mid-spring and there is plenty of late-spring color to enjoy in North Jersey. Later bloomers include lilacs, mountain laurels, and hawthorns.
If you like tending a vegetable garden and have a sunny spot, it's time to get your veggies on—and harvest them during the summer into the fall. Corn, melons, squash, beans, peas, carrots and radishes can be planted in May; greens may still be planted (spinach, lettuce). And let's not forget those Jersey tomatoes!
Get the green going
If you use a landscaping company, talk to your contractor about how to keep your green grass healthy. You may need to plant a different variety of grass depending on your property's soil and sun conditions. Watering and feeding your lawn is important, of course. In addition to traditional fertilizers, there are organic options that don't rely on harmful chemicals to nourish your lawn. Edge the grass around sidewalks, paths, and garden beds to keep it neat.
Pop the color
Add fresh greenery, bushes with colored leaves or flowering shrubs to your garden beds. Hanging plants on the porch add a colorful touch as do planters near your doorway, around the pool, or on the patio. Laying mulch down in the garden beds also adds color (shades of brown, black) and helps keep in the moisture. You can plant flowers around standalone trees, and add brick or stone borders to dress up your beds.
Add planters with seasonal flowers around your patio, porch, and under the windows.
Tactics for keeping deer out of your garden bed
Many NJ homeowners want to take the natural route and avoid chemical deer sprays and repellents. Or they don't want to install (and see) deer fencing around their shrubs. Deer are easily startled, so hanging wind chimes or placing wind spinners around garden can help, as will a motion-activated water sprinkler to scare them away.
You can use botanical solutions as well. Deer do not like strong fragrances. For this reason, many homeowners:
Sprinkle aromatic spices on their plantings
Tie scented bar soap around their gardens
Plant aromatic perennial herbs throughout the garden such as thyme, mint, lavender, tarragon, chives, sage, and rosemary
Plant a deer-resistant wildflower mix
Use a little chemical-free repellent (and fertilizer) such as blood meal or fish emulsion
Deer-resistant plants
There is an extensive array of deer-resistant plants available in New Jersey, but they are not all surefire solutions and may not fully deter deer. Aromatic plants and shrubs with thorn-like leaves will help keep them away. Rutgers University has compiled a comprehensive list of plants, rated from A to D, depending on how frequently they may appear on deer menus (and be destroyed). There are annuals and perennials (shade and sun varieties), ornamental grasses, groundcover, and shrubs.
Get ready to show your home
If you're listing your home on the real estate market, and you've completed your curb-appeal preparations, contact CENTURY 21 Cedarcrest Realty. We'll market your home to buyers who are ready, pre-approved, and anxious to continue the beautiful work you've done. We're experts in Essex County and Passaic County real estate, and work with home buyers and sellers throughout northern NJ. We'll guide you through every step of the transaction. And your real estate associate might even bring you flowers to celebrate your closing . . . or a beautiful plant for your next home.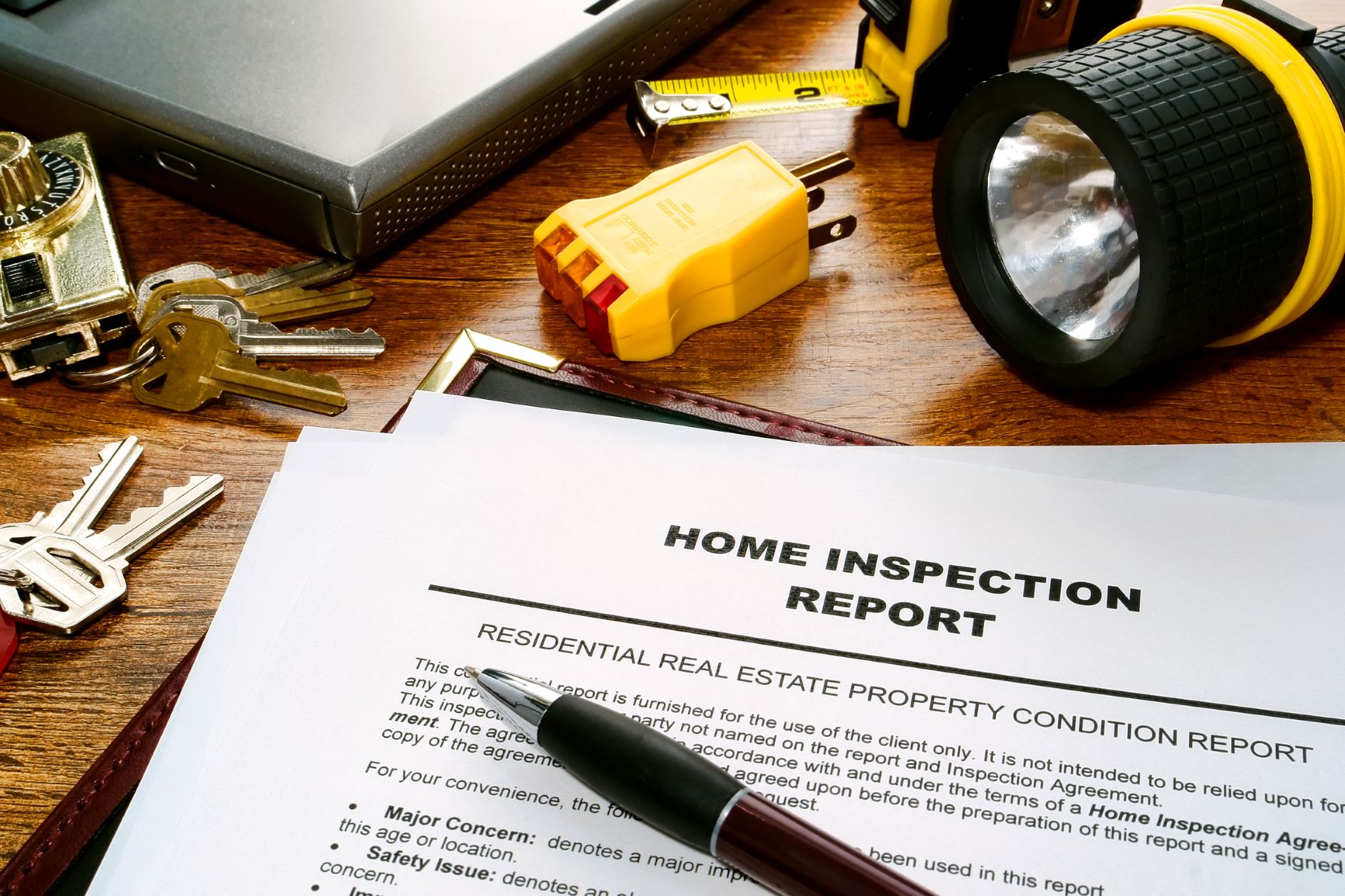 You've been looking at houses with your Cedarcrest Realty agent and found one that fits your budget—but needs a lot of cosmetic work to get them looking their best. You see the potential, but you might not see how you can pay for the remodeling the house requires.
You can get a renovation loan to finance the remodeling costs, and get into a home you might not otherwise be able to afford.
What is a home renovation loan?
Renovation financing is used when the home buyer purchases a property in disrepair to the point that it would not pass a regular appraisal inspection. Issues may be a bad heating system, faulty septic system, or substandard roof. The main criterion is that there is something that will not meet government health and safety requirements for a domicile.
A home renovation loan is bundled as part of your mortgage to finance your purchase and proposed renovation. Jeff Greenberg of Guaranteed Rate Mortgage, a CENTURY 21 Cedarcrest Realty expert resource, explains it this way:
"This type of loan product is not for distressed fix-and-flip properties. Renovation financing is meant for buyers to use on neglected properties they intend to use as their primary residence. The renovation loan is backed by a government agency and can help people buy homes that they ordinarily couldn't afford to get into due to the subsequent renovation costs they'd have to finance."
How a renovation loan works
If the buyer is using renovation financing, this information is included in the contract's comment so the seller knows this is part of the transaction, and understands that the timing for the closing may be longer.
These loans require 45 to 60 days and have many elements to them. There are various disclosures to sign, a checklist for the contractor to complete, and a HUD consultant report must be prepared.
The home appraiser comes in and provides a report on the necessary work and the contractor writes up estimates based on the report.
The building contractor must be licensed and insured, provide three references, and understand how the money is disbursed. For example, the first payment is not disbursed until the first phase of work is completed.
The lender conducts a feasibility study before processing the loan to make sure the home's value will be enhanced within fair market value.

The buyer cannot over-improve the home to the point it is taken out of the prevailing market price for similar properties
The lender will assess if the contractor's estimates are in line with prevailing renovation costs

The renovation costs are financed into the mortgage (the seller won't have to finance the construction costs on a credit card or go for a separate loan after the closing)
Rates are about .5% higher than a typical mortgage due to the risk involved if the contractor does not complete the job. (An incomplete house is not loan collateral in this circumstance.) The debt-to-income qualifications are the same as a first mortgage.
The buyer gives a down payment on the sale price and renovation amounts, and can also finance the closing costs on the renovation portion.

For example, a home sells for $400,000 and needs $50,000 in renovations. The buyer gives a down payment on the full $450,000 and finances the rest together in one mortgage product.

The buyer has six months from time of closing to complete the work and must hold the loan for at least six months. The buyer can extend the work timeline for another six months if time is needed to complete renovations.
Each government agency for mortgages (FHA, Fannie Mae, Freddie Mac, VA) has a renovation product with its own parameters in terms of loan amount and work allowed. The least restrictive is the FHA, which allows buyers to do any kind of remodeling work as long as you maintain foundation footprint.
Benefits of renovation financing
Renovation financing provides flexibility for buyers and gets everyone to the closing table when a distressed property is for sale.
If a house is in disrepair, you as the buyer are likely be bidding against fewer buyers (since move-in-ready homes are more competitive). If the seller is unwilling or unable to take on the needed repairs, you can close the transaction with the financing needed to get the home in good condition and ready to move in.
"We were delighted to have Jeff present a seminar about renovation loans to our agents, who now have another tool in their real estate toolbox to benefit our customers," said John Sass, broker owner of CENTURY 21 Cedarcrest Realty. "These loans present our buyers with more opportunities in the North Jersey real estate market, since they can get into a house that has good bones but needs a lot of work. Buyers can take advantage of this loan product to buy the house they want and get to work on it with the financing already in place—and enjoy their new home knowing important cosmetic and structural renovations are taken care of from the start."
In North Jersey, fall and spring offer great opportunities to jazz up your home's curb appeal. Before the grass goes dormant and snow covers the ground, there are some easy ways to help your home catch the eye of home buyers in your market—and have real estate agents anxious to show it to their customers.
Power wash your driveway and pathways
Pressure washing revitalizes patios, walkways, and driveways and gives an overall cleaner appearance to your property. If your house's siding or foundation, or the tool shed could use some sparkle, pressure wash them as well.
Clean up the house's exterior
Look for areas that need some TLC, such as
Gutters– check for leaks and seal those up, clean out the leaves and clear downspouts
The deck, which may require a fresh coat of stain or paint, or have wood spindles, railings or floor planks that need repair/replacement
Shutters and trim
Garage doors and windows – check for any needed repairs, painting, or sealing needs
Light fixtures – clean the shades, make sure bulbs are working
Railings – clean and repaint rusted spots, check to make sure railings are not wobbling or coming loose from the house or stoop
The front door should be as inviting as possible. If it needs to be replaced, there are many options at various price points.
Clean out garden beds
With all the leave falling and summer plants "closing up" for the season, it's time to rake out the old, wilted flowers and greenery. Remove any annual flowers, pull out the weeds, and bag up the dried leaves along with what's falling on your lawn. Fall is also a good time to put down a fresh layer of mulch to liven up the garden beds and help retain moisture.
Plant colorful autumn flowers
Your garden beds needn't look so sad after spring and summer flowers have completed their bloom cycle. There are some wonderful colors to add to your flower beds with cool-season plantings such as mums, asters, flowering kale, celosia, goldenrod, and sumac. If you have flower boxes under your front window, clean those out and plant fall-friendly flowers.
Rake the leaves
A layer of colorful leaves looks pretty on your lawn, but a thick covering of leaves will smother the grass, which reduces air flow and blocks sunlight (and can create a sick lawn). If you have a compost bin, you can turn your dry leaves into a natural fertilizer to enhance the soil in your vegetable garden and flower beds next spring.
Prune hedges, trees and shrubs
Keep your trees and shrubs looking cared for by trimming back overgrowth and dead branches (now that there is less foliage to cover them up). Removing dead blooms can also reduce potential for plant disease and rodent nests. If your trees are growing too close to the house, have the branches professionally pruned to avoid damage from fallen limbs during winter storms.
Take care of patio and porch furniture
If you are showing your home, porch and patio furniture sets a welcoming tone and gives prospective buyers an idea of how lovely it will be to entertain in your backyard or sit on the porch and watch the world go by. Clean the tables and chairs, repaint wicker or wrought iron furnishings if it's been a while, and consider replacing cushions if they are worn and faded.
Decorate for the season
You don't need a tractor and pumpkin patch to get into the harvest-season spirit. Dress up your porch with hay bales, displays of pumpkins and gourds, hang a festive wreath on the front door, and swap out your door mat for something in fall colors. The pumpkins can be cut up and tossed around your property later for animals to nibble on as they prepare for the winter. If you have lawn decorations that need some refurbishing (gnomes, deer), fix the chips and paint where needed.
Add landscape lighting
Extra lighting around your property helps your home stand out and offers some security. Solar lights or low-wattage landscape lights connected to a light sensor are easy ways to add lighting. Of course, a licensed electrician can install permanent hard-wire landscape lighting along your front walkway, driveway, or around your patio. These are also excellent ways to spotlight interesting landscape features.
At CENTURY 21 Cedarcrest Realty, our real estate associates will offer suggestions to stage your home—inside and outside—to make sure it always looks its best for home buyers. If you're thinking of putting your home on the market, contact us at 973-228-1050.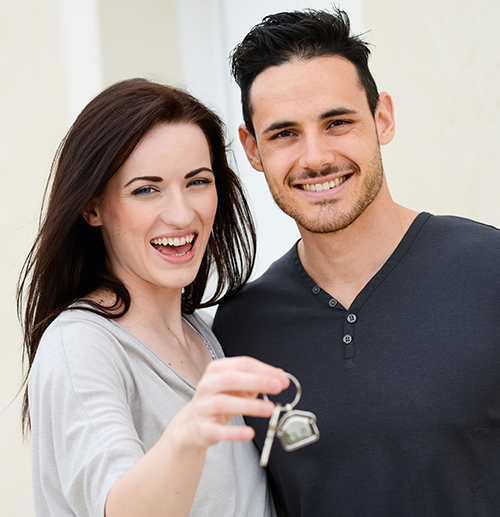 You've been renting an apartment or house but now you're thinking about buying your first home in North Jersey. There are many considerations for first-time home buyers—from determining your budget to locating your target neighborhoods.
Entering the real estate market can be exciting—and for first-time buyers, a bit daunting (we promise it gets easier after your first home purchase!). It's no secret that we live in an expensive part of the country with high real estate taxes. But don't let that deter you from finding a great starter home in Bergen, Essex, Morris, or Passaic counties (or beyond). There are many wonderful towns and homes in all price ranges.
Let's break it down for you.
Considerations for first-time home buyers
Budget – determining your home-buying budget will then determine many other factors involved in your decision—size of the house, neighborhood/town, type of mortgage, and more. The sale price of any home is not the only cost consideration—there will be approximate monthly mortgage payments, real estate taxes, and utility costs. In the case of a condominium or townhouse community, common area charges and/or homeowner association (HOA) fees must be included. Your real estate agent can go over all the typical expenses involved, and help you formulate a comfortable working budget.
Settling on a budget will lead you to the next steps in the house hunt. Knowing what you can comfortably afford will help you zero in on certain towns or areas, and the type of house in your budget. Choosing the area and type of home are highly subjective decisions and many criteria play into it. For example:

Do you prefer urban, suburban, or more rural communities?
Do you need bus or rail availability, or access to highways?
Is the public school system important to you if you plan to raise children there?
What features are must-haves vs. want-to-have in the home?
A fixer-upper in an urban location may be right for you—if you have the funds to invest in the needed renovations or can tackle those yourself.
Perhaps a smaller house in a desirable town is a great starter home, with room to expand or move up in later years.
Or maybe, despite renting all those years, you've socked away a hefty amount for a down payment and your income supports a jumbo mortgage on a big house on a large piece of land. Go for it!

Our Cedarcrest Realty associates can provide valuable information about the towns in the counties we serve, with relevant tax rate figures, the town amenities (recreation facilities, programming for residents, shopping, and dining options) and what your local real estate taxes cover (such as garbage and recycling pickup). Your agent will also provide the comparative sales analyses that will help you arrive at a competitive offer price.

Mortgage pre-approval – at CENTURY 21 Cedarcrest Realty, we strongly recommend (especially in the crowded North Jersey real estate market) to get pre-approved for a mortgage (not just pre-qualified). A lender's pre-approval letter, while not a guarantee of a loan, is a commitment by the lender to a certain amount (pending appraisal). This shows you are serious about making an offer, as it is a more rigorous process than pre-qualification.

About that mortgage: Having a strong credit score will help you qualify for a favorable program, so it's important to know your credit score and take steps to improve it if necessary. Review your finances to see how you can save as much as possible (while also meeting your existing financial obligations, of course), and assess where you can cut if necessary. The traditional down payment is 20% of the purchase price but there are programs available for home buyers who have less set aside for the down payment.

The offer – once you find the right house, your real estate agent will help you negotiate an offer and guide you through the next steps once your offer is accepted. There are a lot of them! There will be certain disclosures to consider and items you may want repaired before the sale (or use as a bargaining tool if you agree to handle those once the sale is completed). There will be a home inspection, appraisal, title search, and mortgage approvals. Your Cedarcrest agent will also explain the closing costs associated with your transaction so you can be prepared for everything in that exciting home stretch.
Your real estate agent at CENTURY 21 Cedarcest Realty will walk you through the entire home buying process, and provide guidance at each step. Our team also has many in-office resources as well as trusted professionals in related fields such as mortgage lenders and home inspectors. The New Jersey Housing and Mortgage Finance Agency has a helpful guide with lots of information about what to expect during your first-time home search, and our specialists in North Jersey real estate are here to help. Call our Caldwell office at 973-228-1050 or in Little Falls at 973-364-1111 to get started on your home-buying journey.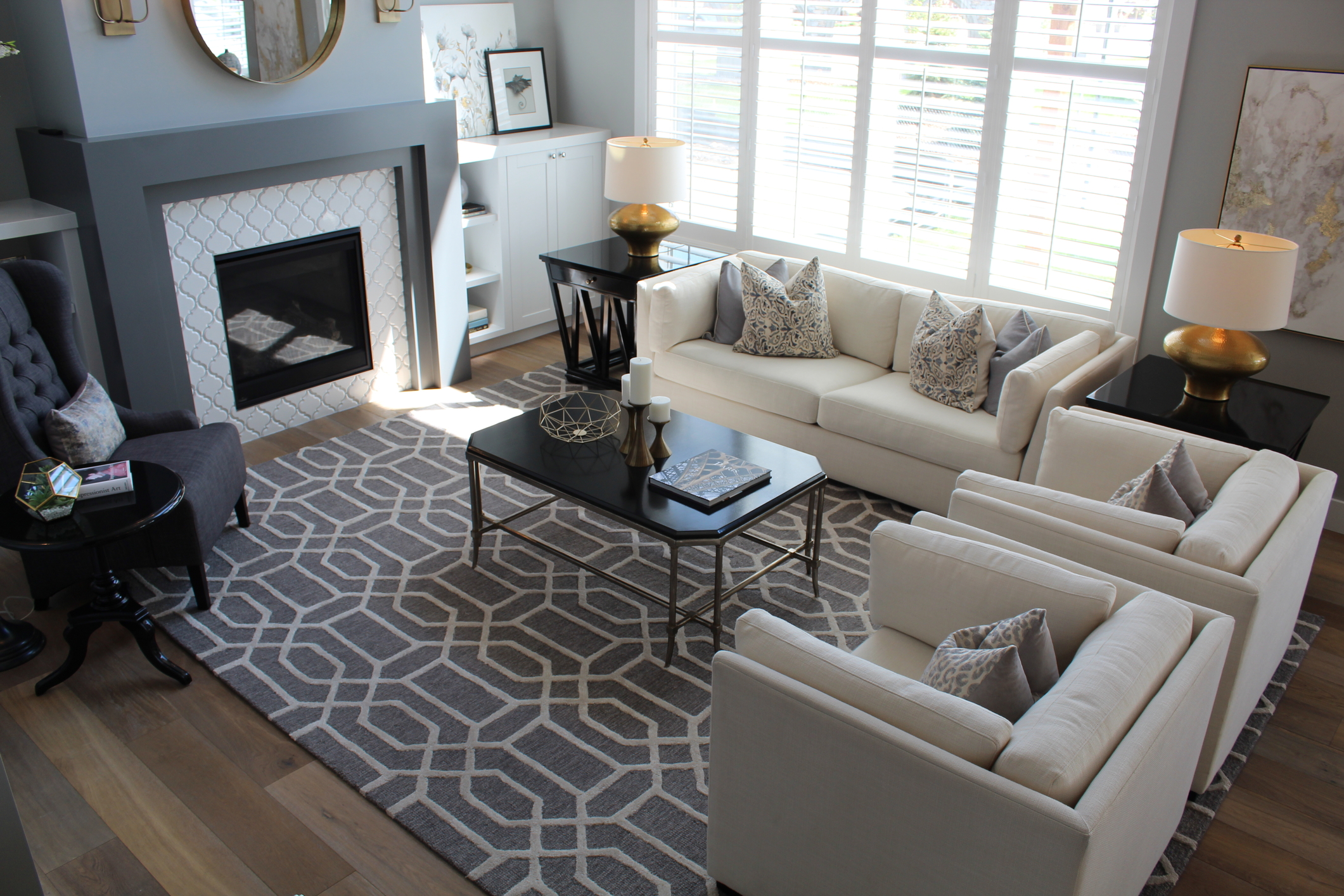 The practice of real estate staging isn't new—it was first introduced in the 1970s—but it has become an increasingly popular and important tool for real estate agents and homeowners selling a home. Staging a home enables potential buyers to really see the full view of the property and helps them envision how they would use it.
According to the National Association of REALTORS® 2021 Profile of Home Staging, home staging is a significant part of home buying and selling. The report notes that:
Eighty-two percent of buyers' agents said staging made it easier for a buyer to visualize the property as a future home.
Twenty-three percent of both buyers' and seller's agents said that home staging raised the dollar value offered between 1% and 5%, compared to similar homes on the market that hadn't been staged.

Eighteen percent of sellers' agents said home staging increased a residence's dollar value by 6% to 10%.
Thirty-one percent said that home staging greatly decreased the amount of time a home spent on the market.
What is real estate staging
Staging originally meant decluttering rooms, arranging the furniture, and making basic or cosmetic repairs. Today—especially in competitive markets like northern New Jersey—home stagers may recommend steps that totally transform rooms. The idea is to show off the spaces to their best advantage by creating an updated, clean, appealing environment—the ultimate model home. That may entail:
Removing or replacing some furniture (to make the room look larger and to utilize the space more efficiently or to show off special features)
Accessorizing with pillows, plants, towels, new bed covers, and lifestyle accessories
Removing many personal family photos and knickknacks that can distract prospective buyers and add clutter to shelves and tables
Repainting rooms to be more neutral backdrops, replacing carpeting or flooring if necessary.
Update lighting
Add some artwork to walls or shelves for pops of color and interest
Include seasonal or location-specific décor or accessories
According to the NAR report, the living room is the most important and most common room to stage, followed by the master bedroom and kitchen. However, with more people working from home at least part of the time these days, staging a home office could be just as important.
The value of strong visuals
The expression "You never have a second chance to make a good first impression" certainly plays out when it comes to staging. As real estate professionals, we understand the value of having great photography and video to help show a home and give buyers a first look that entices them to see the home with their real estate agent. A professionally staged home photographs beautifully and shows better on video tours and walkthroughs as well.
Work staging into the budget
Staging an empty home may be easier than working with existing furnishings, and the costs will also depend on the size and condition of the home. Factor in the local market competition and estimated return on staging investment—which for luxury listings will be nominal. Even for homes in the mid-market range, sellers should consider the few thousand dollars it costs to be money very well spent. You'll see good ROI when you sell your home in less time, getting asking price or above (avoiding a price reduction) for a beautifully staged home that attracts motivated buyers.
At CENTURY 21 Cedarcrest Realty, we are experts in North Jersey real estate, and we know what it takes to market a home in our highly competitive area. Our goal is to provide superior customer service throughout every step of every transaction. Our real estate associates will walk through your home and make suggestions for decluttering areas, rearranging or removing furniture, making simple repairs, and painting where needed. If a larger-scale staging effort is needed, we can make recommendations for certified home stagers as well as professional organizers, cleanout experts, and other service providers that can help get your house in order, inside and out, before listing it for sale.
Contact our Caldwell office at 973-228-1050 or in Little Falls at 973-364-1111 if you're putting your house on the market or if you're shopping for a new house, condo, or townhouse. We're here to help!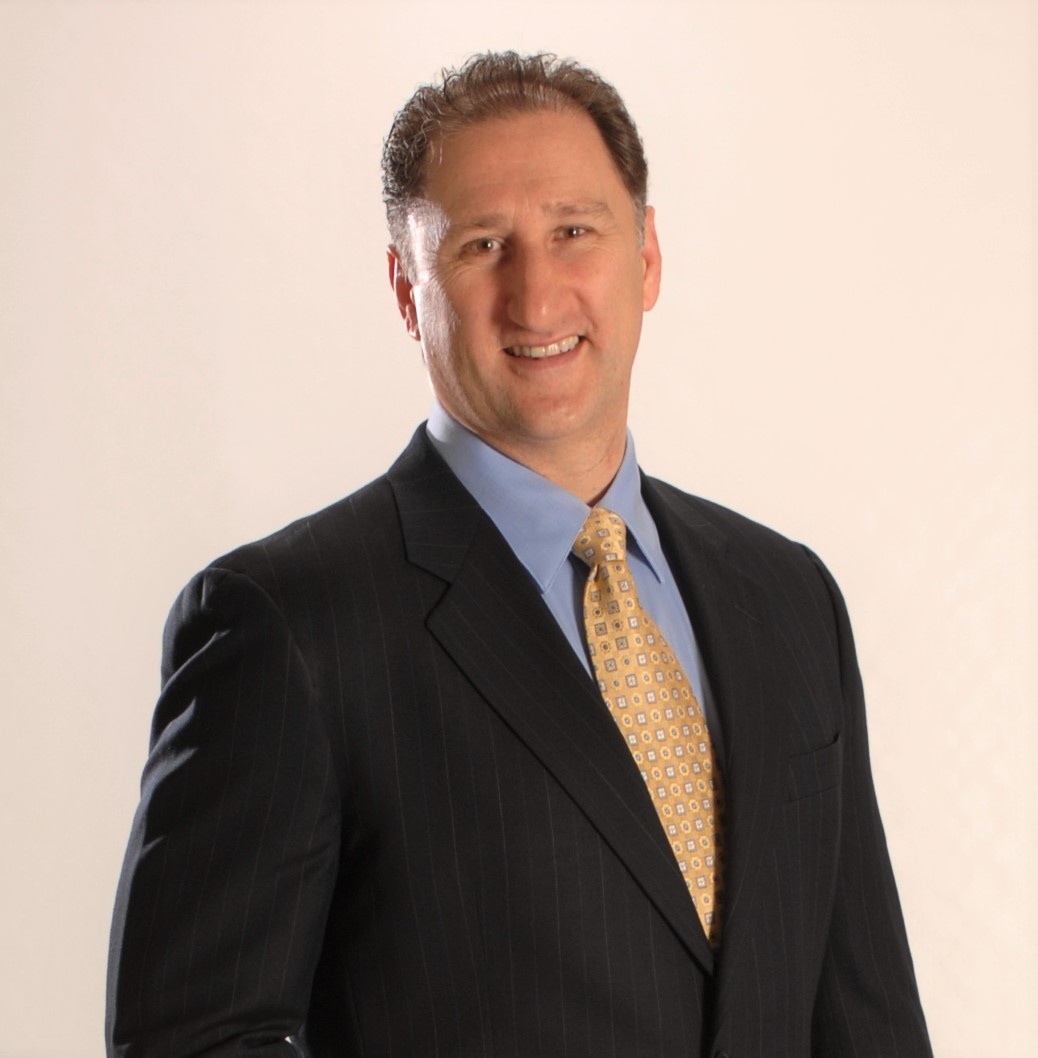 Wow – time really flies when you're working hard in real estate! This month marks two years since we opened our second Cedarcrest Realty office in Little Falls. We are happy to say, things are going well there.
Broker owner John Sass, who is marking 37 years with the CENTURY 21 Real Estate system this year, said that a lot has changed over the years.
"We've seen a tremendous amount of change in the real estate industry, particularly in the way brokers, managers, and agents approach the business through the use of technology," said John. "Our focus and challenge at Cedarcrest Realty has been to marry the effective use of real estate tech with the time-honored sales and people skills that successful agents need. At the core of our training and development is the mantra to be as professional as possible in our approach to our clients and sales. That high standard of professionalism is what's gotten our team through the pandemic year and is propelling us into a greater 2021 and beyond."
Nancy Scancarella, who joined us in Little Falls at the start in 2019, said, "We are moving along nicely and our office is very much 'on the map' thanks to everyone's hard work and marketing efforts. Our agents are getting listings and closing transactions, including rentals. A lot of people are also walking in to inquire about the apartments in our building, which we've listed."
She explained that many people are now selling their homes at high prices, and renting short term to wait out the market and look for a good deal. "That makes for a competitive rental market, similar to what we're seeing with single-family homes in some areas."
Nancy has worked in real estate for 28 years at offices in Passaic County and emphasizes the importance of continual marketing for success in the business. Part of her marketing includes sending out mailers to condo complexes in Little Falls and neighboring Woodland Park, letting homeowners know our office is here to help if they are looking to sell or rent their homes. She uses calendars, seed packages, and other small items with her business card attached and also sends emails to her client and prospect lists on a regular basis.
A long-time broker associate, she has been mentoring some of our newer real estate agents, including Adriana Umaña. "It's great for our new agents to have a mentor right here to teach them how to handle certain situations. Even for experienced agents, there's always something new you've never encountered and need guidance."
Adriana, a native of Costa Rica, joined Cedarcrest Realty in late January after getting her real estate license.
"I spoke to Lynn De Luccia last summer and told her I was attending real estate school, which is something I've wanted to do for many years," said Adriana. "She called me in December to ask if I wanted to join the group and I didn't give it a second thought."
A Woodland Park resident, she is happy to have our Little Falls location so close to home as her business base. She also attends training classes every Wednesday at our Caldwell office. She appreciates having a designated REALTOR as her mentor. "When you're new, you have so many questions and you need someone to turn to."
In Costa Rica, Adriana worked in marketing and logistics for Sony Ericsson, and in the U.S., she has had her own business. "I enjoy talking to people and selling—two important components of a real estate career," she said. She is currently working on some rental listings and is looking forward to developing her book of business at CENTURY 21 Cedarcrest Realty.
Our team is always looking for well-qualified, experienced real estate professionals to join our team, as well as newcomers with a passion for helping people find their perfect home—be it a house, townhouse, or condominium. We also welcome agents with experience in the commercial property sector, as our office is a Certified Commercial Specialist by CENTURY 21 Real Estate LLC. Contact broker owner John Sass at 973-228-1050 to discuss opportunities at our Caldwell or Little Falls office.
Low Housing Inventory and High Demand Mean Buyers Must be Well-Prepared
As we noted in a previous post, the real estate market in New Jersey, especially northern NJ, is very tight, with low inventory and high demand—and bidding wars.
With the current inventory challenge being the number one concern on most real estate consumer's minds, we counsel homebuyers we work with to come prepared and ready to make the best purchase offer possible. While this has always been the case, in today's competitive market, it is especially important in order to make a purchase offer that is more likely to be accepted by sellers.
Don't lowball home sellers—they have the advantage. Rather, offer your "best price" up front. Your CENTURY 21 Cedarcrest Realty agent will have all the relevant comps and reports for you to go into the transaction with the pricing information you need.
Eliminate or reduce contingencies, which are the provisions or conditions that must be met to complete the transaction. Overuse of contingencies can sabotage a sale. The two most important contingencies for home buyers are inspection and financing contingencies.

A pre-offer inspection can help make the offer stronger because you will be able to negotiate your offer price based on needed repairs.
Other contingency reductions are minimization of the title, appraisal, and mortgage contingencies, although the latter two require a cash offer. Your Cedarcrest Realty agent can walk you through all the typical contingencies of a real estate transaction and guide you on how these may affect your purchase offer.

Get a lender's pre-approval letter; this is not a guarantee of a loan but it is a commitment to a certain mortgage amount, pending appraisal. From the seller's perspective, pre-approval shows that you are serious about making an offer on the home. It also shows that you underwent a more rigorous process than pre-qualification, and clarifies your home-buying budget.
Give a larger earnest money deposit (the amount you submit with your offer) than you were thinking—even double or triple the amount if you can swing it. This larger deposit could make you more attractive to a seller who has received multiple offers (as often happens in North Jersey). It goes toward your total down payment anyway and you'll pay it at closing, so if you can do this at time of purchase offer, it's a good tool in a competitive offer situation.
As always, the real estate professionals at CENTURY 21 Cedarcrest Realty have the knowledge and insights about the dozens of municipalities in which they work throughout Essex and Passaic counties and beyond. Contact our offices in Caldwell or Little Falls to list your home or to start your home buyer's journey with our award-winning team. Caldwell: 973-228-1050 or Little Falls: 973-364-1111.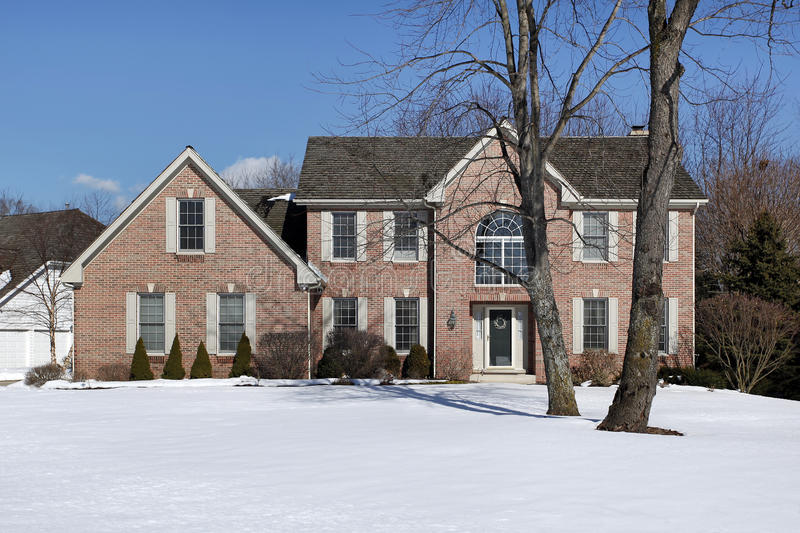 Sure, it's cold out and we're dealing with snow in North Jersey. It might not be a great time to climb up on the roof to fix loose shingles or get that patio project started; but if you're thinking of putting your house on the market, it's actually the perfect time to do so.
There are a few factors that make early 2021 prime time for residential real estate in our area: low inventory, low mortgage interest rates, and the pandemic-fueled desire for more space.
North Jersey has been dealing with tight residential housing inventory for a few years, making this a seller's market.
The real estate market has only gotten tighter as urban dwellers are seeking out the suburbs, or homeowners are looking to "size up" due to remote working and remote schooling that make their current environments too small.
Historically low interest rates on mortgages are making home ownership more affordable than ever—and first-time buyers are discovering that the traditional 20% down payment is no longer a necessity.
When there's less inventory on the market there is more competition among buyers and that typically means your home, if it is showing at its best, is likely to sell faster and at a higher price. There are highly motivated buyers waiting for their dream home and homeowners should contemplate listing their property at this time if it aligns favorably with their personal financial situation.
Although it is a seller's market, pricing strategy is still crucial. Many homes in the northern New Jersey towns we work in often end up in a bidding war or sell over asking price—especially in Essex and Passaic counties—but a house must be priced right to attract buyers and generate offers. Having the home staged by a professional real estate stager will also help potential buyers envision themselves living there, so be sure to clear out the clutter, organize the space, and have the stager direct you regarding furnishings and accessories. Be sure to always keep walkways shoveled and de-iced.
Another reason this quarter is a great time to list your home is to get ahead of the usual spring listing rush. There's less competition now and winter buyers who are braving the cold and snow (rather than sitting by the fire) are likely to be highly motivated.
If you're thinking of selling your home and want some guidance, or you're ready to list right away, the real estate professionals at CENTURY 21 Cedarcrest Realty are here to help. We are specialists in North Jersey real estate, and our Fine Homes & Estates division offers specialty marketing services for the area's most upscale properties. For superior service in any season, contact us at 973-228-1050 to discuss your needs, as a home buyer or seller.