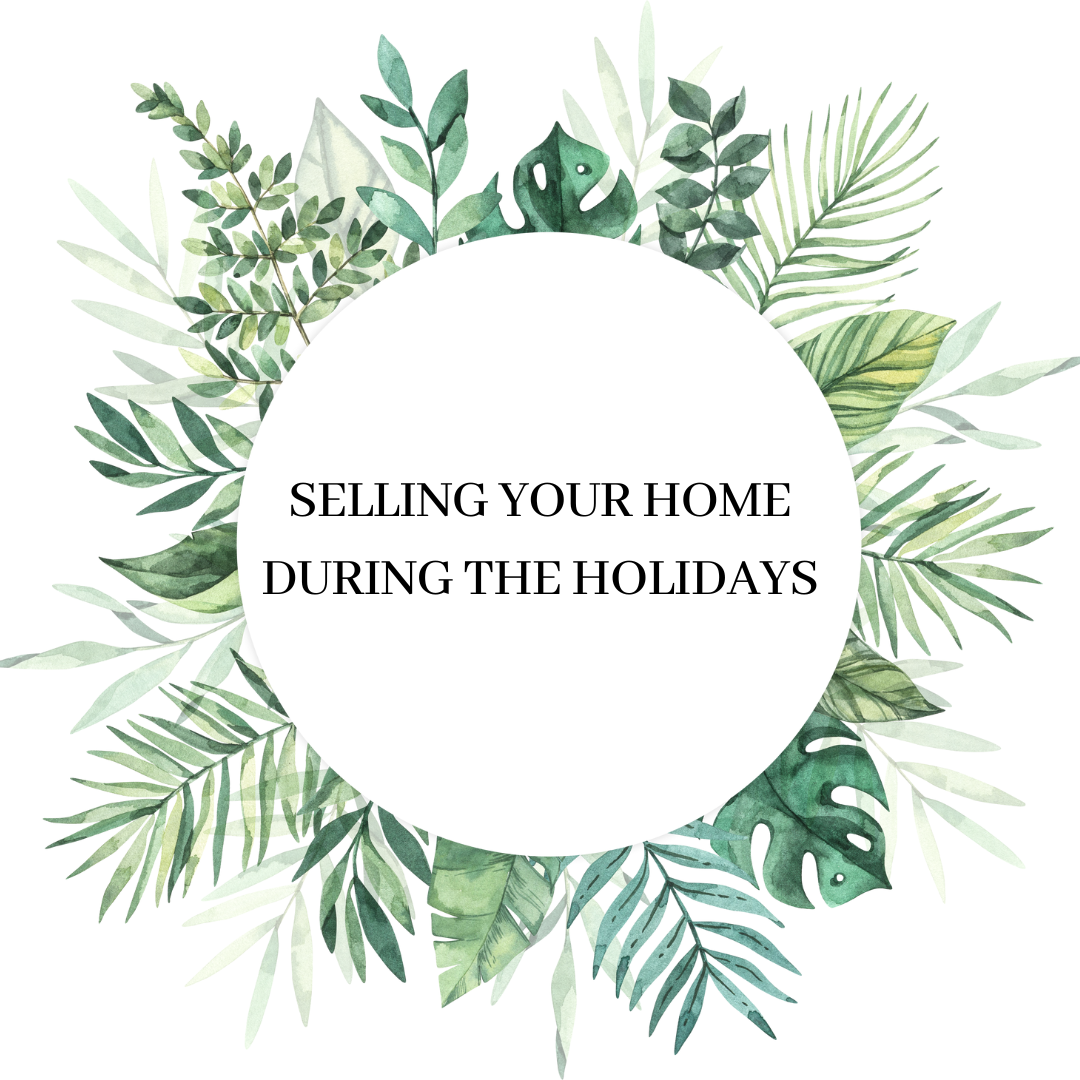 If you are eager to sell your home but think that it would too difficult to do so during the holiday season, fear not. Though it may seem like an impractical time of year for real estate, holiday time and wintertime can be great for selling and buying homes. At CENTURY 21 Cedarcrest Realty, we offer these reasons why the holidays can be your season for a successful real estate transaction as a seller.
Less Competition
Since many people are hesitant to put their house on the market during the winter or around the holidays, it may be easier to sell yours now if you do. Fewer listings mean less competition, making your chances of selling that much higher. Plus, in North Jersey, the buyer demand is still relatively high during this season and the market remains competitive—especially in Essex County, Passaic County, Morris County, and Bergen County, NJ.
With a smaller housing inventory on the market, you may be able to sell faster and for a better asking price. Also, people tend to have more days off from work around this time, giving you more flexibility for scheduling showings or open houses.
Serious, High-intention Buyers
The holidays are generally reserved for gift shopping, family functions, and party planning. Most people are not going to set time aside to also shop for a new home, even if they have considered the idea. However, this season presents you with serious shoppers who are making home buying a priority, even during the busiest time of the year. Listing your home during the holiday season, especially at the right asking price, can expedite the process of selling your North Jersey home by attracting committed buyers who have a plan of action.
Setting the Scene (or Staging Your Home)
Winter brings with it short days and snowy weather, and people like to find comfort indoors. Use this to your advantage by staging your home with some warm blankets, a deliciously scented candle, or perhaps a fire in the fireplace. These elements can really create the cozy environment you want people to imagine for themselves. Plus, if you celebrate during the holiday season, don't be afraid to get festive and embellish your home with some simple, staple holiday decorations. At such a family-focused and often nostalgic time of year, giving buyers a chance to imagine themselves and their family celebrating in the home together can go a long way when it comes time for that buyer to make a decision. An inviting space invites offers!
Helpful Winter Weather Tips
Mind the winter weather and make it as easy as possible for people to see and enjoy your home. Be sure to keep walkways and steps clear of snow and use salt for ice to keep potential buyers safe. A doormat for wet boots and an umbrella stand at the front door are a good touch. Also, fill the house with warm-tone lights to counteract the darker days, and turn the heat on to keep it cozy. If you have a drafty window or two, consider patching them up before showing your home to prevent a cold leak from driving a buyer away. Keeping your home as warm and inviting as possible during the winter months is key to enticing prospective buyers!
Find the Right Real Estate Agent
A great real estate agent is imperative to selling your home, especially during this hectic time of year. You want an agent who will prioritize you during the busy holiday season, be your advocate throughout the entire selling process, work hard on your behalf, and be totally reliable and reachable. This will go a long way in making selling your home a much easier experience for all parties. The associates at CENTURY 21 Cedarcrest Realty are committed to providing the highest level of service to our clients, learning about their unique homes to market them effectively, and guiding our buyers and sellers through the entire transaction.
At CENTURY 21 Cedarcrest, our clients' interests are our first concern.
Key takeaways: Selling your NJ home during the holiday season
North Jersey has a highly competitive real estate market all year 'round. Although there may be less demand during the holiday season, there are still plenty of eager potential buyers.
You can benefit from being part of a smaller pool of homes for sale, and create an opportunity for more serious, intentional buyers.
You can also use the holiday season to your advantage by creating a warm, festive, and inviting space that people can see themselves enjoying.
Although different from selling your home in the warmer months, with the right adjustments and the expertise of a CENTURY 21 Cedarcrest Realty agent, selling your home during the holidays can be a successful endeavor.
Another tip? Contact our broker owner John Sass about listing your home right away at 973-228-1050, ext. 102 or fill out the form at https://century21cedarcrest.com/contact-me.
In North Jersey, fall and spring offer great opportunities to jazz up your home's curb appeal. Before the grass goes dormant and snow covers the ground, there are some easy ways to help your home catch the eye of home buyers in your market—and have real estate agents anxious to show it to their customers.
Power wash your driveway and pathways
Pressure washing revitalizes patios, walkways, and driveways and gives an overall cleaner appearance to your property. If your house's siding or foundation, or the tool shed could use some sparkle, pressure wash them as well.
Clean up the house's exterior
Look for areas that need some TLC, such as
Gutters– check for leaks and seal those up, clean out the leaves and clear downspouts
The deck, which may require a fresh coat of stain or paint, or have wood spindles, railings or floor planks that need repair/replacement
Shutters and trim
Garage doors and windows – check for any needed repairs, painting, or sealing needs
Light fixtures – clean the shades, make sure bulbs are working
Railings – clean and repaint rusted spots, check to make sure railings are not wobbling or coming loose from the house or stoop
The front door should be as inviting as possible. If it needs to be replaced, there are many options at various price points.
Clean out garden beds
With all the leave falling and summer plants "closing up" for the season, it's time to rake out the old, wilted flowers and greenery. Remove any annual flowers, pull out the weeds, and bag up the dried leaves along with what's falling on your lawn. Fall is also a good time to put down a fresh layer of mulch to liven up the garden beds and help retain moisture.
Plant colorful autumn flowers
Your garden beds needn't look so sad after spring and summer flowers have completed their bloom cycle. There are some wonderful colors to add to your flower beds with cool-season plantings such as mums, asters, flowering kale, celosia, goldenrod, and sumac. If you have flower boxes under your front window, clean those out and plant fall-friendly flowers.
Rake the leaves
A layer of colorful leaves looks pretty on your lawn, but a thick covering of leaves will smother the grass, which reduces air flow and blocks sunlight (and can create a sick lawn). If you have a compost bin, you can turn your dry leaves into a natural fertilizer to enhance the soil in your vegetable garden and flower beds next spring.
Prune hedges, trees and shrubs
Keep your trees and shrubs looking cared for by trimming back overgrowth and dead branches (now that there is less foliage to cover them up). Removing dead blooms can also reduce potential for plant disease and rodent nests. If your trees are growing too close to the house, have the branches professionally pruned to avoid damage from fallen limbs during winter storms.
Take care of patio and porch furniture
If you are showing your home, porch and patio furniture sets a welcoming tone and gives prospective buyers an idea of how lovely it will be to entertain in your backyard or sit on the porch and watch the world go by. Clean the tables and chairs, repaint wicker or wrought iron furnishings if it's been a while, and consider replacing cushions if they are worn and faded.
Decorate for the season
You don't need a tractor and pumpkin patch to get into the harvest-season spirit. Dress up your porch with hay bales, displays of pumpkins and gourds, hang a festive wreath on the front door, and swap out your door mat for something in fall colors. The pumpkins can be cut up and tossed around your property later for animals to nibble on as they prepare for the winter. If you have lawn decorations that need some refurbishing (gnomes, deer), fix the chips and paint where needed.
Add landscape lighting
Extra lighting around your property helps your home stand out and offers some security. Solar lights or low-wattage landscape lights connected to a light sensor are easy ways to add lighting. Of course, a licensed electrician can install permanent hard-wire landscape lighting along your front walkway, driveway, or around your patio. These are also excellent ways to spotlight interesting landscape features.
At CENTURY 21 Cedarcrest Realty, our real estate associates will offer suggestions to stage your home—inside and outside—to make sure it always looks its best for home buyers. If you're thinking of putting your home on the market, contact us at 973-228-1050.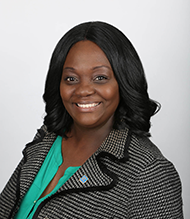 No car? No problem. Chanda Webb, who joined CENTURY 21 Cedarcrest Realty in December 2015, was not going to let the lack of her own car stand in her way of finding success as a real estate agent.
Chanda was working at Essex Community College as an advisor to students transferring into four-year programs, in part creating events that connected students to four-year colleges. Her knack for making matches and connecting people has served her well in real estate.
With her daughter graduated from high school and taking a year of study abroad, Chanda felt it was a good time to explore other careers and income streams, and took the real estate course. She interviewed at Cedarcrest Realty and explained she was without a car at the time. "John Sass, Susan Mazzetta and Dennis DiSabato believed in my potential and gave me a chance; they're all so down to earth and really care. They made a place for me and I worked on building my leads and doing my training in the Caldwell office, which I got to by bus." Since Chanda was still working at the college full-time (she recently left her position in September), she used her vacation and personal days for time off to attend agency meetings and training sessions. Thanks to the real estate technology employed by the CENTURY 21 system, she was able to work remotely as well.
She also got busy by walking her neighborhood and knocking on doors. "Within four months, I had my first listing, just by walking through my community," she said. "Soon after, I got two more listings—even though it took another year before I got a car." She said that friends, homeowners from her listings, and her customers often drove with her to showings; other times, she took public transportation from her Bloomfield home.
She also discovered the power of working a database of contacts.
"I knew many people at the college where I was working, people who cared about and believed in me. I reached out to these connections to ask if they knew anyone looking to buy or sell a home; I got referrals that way and made referrals to other agents as well. Being a connector by profession was helpful, as I was able to get people to help me out and vice versa."
As for why she chose real estate, Chanda said, "If you're a go-getter, real estate is for you. If you want to connect people and help them understand about buying or selling a home, this is the perfect career. I find it so empowering and I'm so glad I was able to do this as a single parent and still be there for my child."
Her daughter, now age 27, got married last year in England. Chanda is grateful that her real estate income enabled her to cover some wedding expenses and join her daughter overseas with family and friends from the U.S. "It felt so good to help my daughter, and know that it was directly from my real estate transactions," said Chanda.
She cites the trainings at CENTURY 21 Cedarcrest as factors in her success as well as the many online tools for helping her market listings and build a book of leads. She's taken full advantage of the technology to create polished, professional brochures and customer guides, find and develop quality leads, and stay in touch with connections about homes on the market with email newsletters. "C21 Online is excellent and all agents should know about and use this great marketing tool," she said.
Chanda is now designated as a seller representative specialist and hopes to one day teach real estate courses. She is working on the required designations to qualify for that. And, she has a car. Good thing, since she said that even through the pandemic, she was still getting referrals, talking to prospects, and began showing houses again in the early summer. Now a full-time real estate agent, she is working hard with our sales manager to execute and meet her sales goals. We are very proud of how far she's come!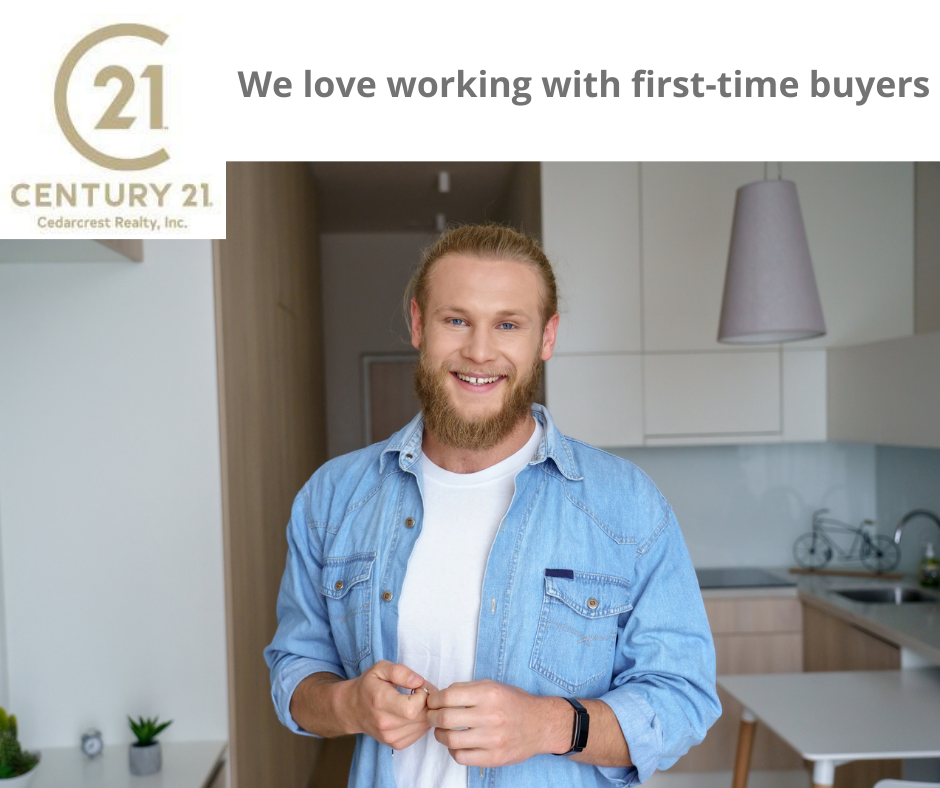 The New York metro real estate market has seen big shifts since the COVID-19 pandemic hit the area, with many city dwellers seeking out the suburbs to get away from crowded urban areas. They now want open space and great quality of life at a better cost of living when compared to NYC.
Another shift is the population making the move: in New Jersey, there are 1.8 million millennials (between ages 24 and 39) who make up 72% of today's housing demand. The average age of these home buyers is 32.
This is also a group that's paying off student loans, have been paying high rental rates, perhaps have started a family or paid for a wedding . . . and therefore, they don't have the 20% down payment saved up. With prevailing home prices in northern New Jersey, that figure could be as high as $65,000 (or more) depending on type and location of the home. According to mortgage industry executive and videocaster Barry Habib, 74% of millennials are ready to purchase a home within 12 months but 88% say they have significantly less than 20% of the sale price saved up for down payment. In fact, 14% state they have nothing saved up.
What's a young first-time home buyer to do?
FHA-backed mortgages for first-time buyers
If you're a millennial buying your first home, don't despair—this is not your father's real estate market anymore and that includes the types of home loans available. Has your real estate agent mentioned FHA loans? These federally guaranteed mortgages enable you to put down far less on a home. In fact, you can have as low as 3.5% of the purchase price to put down, and less-than-perfect credit to qualify for an FHA loan (the minimum credit score is 580 to qualify, unless you are putting down at least 10%). As with all mortgages, the lending institution will make the determination regarding loan qualification.
You'll pay higher costs on the transaction, but these loans are the leg up many young buyers need to realize the dream of home ownership.
What is the FHA
FHA stands for the Federal Housing Administration, an entity of the Department of Housing and Urban Development. It provides mortgage insurance on loans made by FHA-approved lenders on single family and multi-family homes in the U.S. FHA-backed mortgages are also available to certain borrowers who have filed bankruptcy or foreclosed on a previous property.
Work with a real estate brokerage that shows you the ropes
At CENTURY 21 Cedarcrest Realty, we work with many first-time home buyers at all income levels and with a variety of down payment savings. We understand what it takes—beyond showing homes in certain towns or within certain budgets—to get a real estate transaction from start to finish with as few hiccups as possible. One of the biggest roadblocks is qualifying for a mortgage, so we provide advice about mortgage options—including FHA loans; we also stress the importance of getting pre-approved for a mortgage in the tight market we operate in, which you can read about in this prior blog post. Contact us to get your home buying process started in Caldwell at (973) 228-1050 or Little Falls at (973) 364-1111.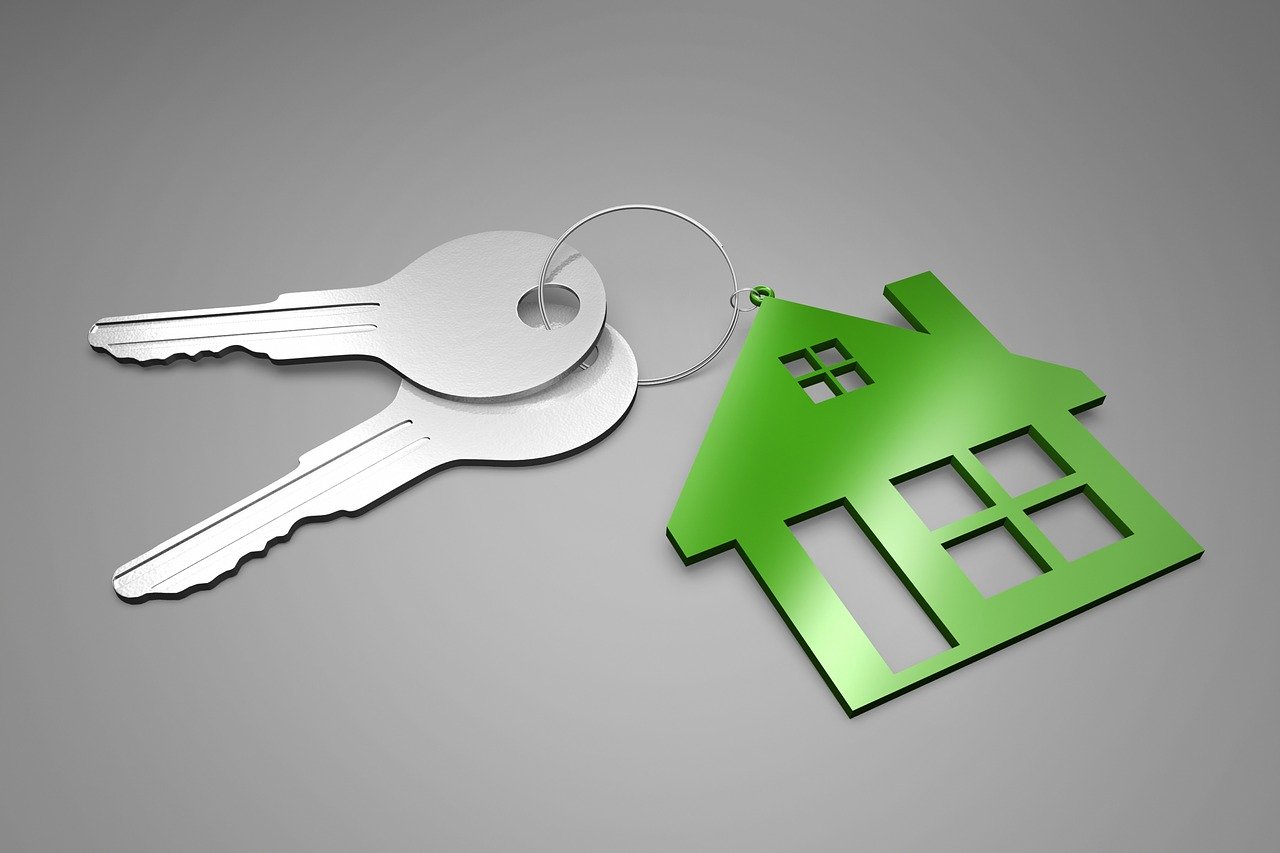 Online shopping and e-commerce work great for clothing and housewares—but what about a house?
Many people start their home buying journey with online searches, made easy today by multiple listing services that real estate brokerages like CENTURY 21 Cedarcrest Realty subscribe to. Once only accessible to real estate professionals, these MLS listings are now readily available to consumers. But once you find a house online you want, then what do you do?
The importance of representation for buyers and sellers
If you think working without a real estate agent is easy—on either the home buying or selling side of the transaction—you might want to think again. According to CENTURY 21 Real Estate, there are around 180 steps involved in every successful real estate transaction.
Direct-to-consumer sales of homes or commercial properties lack a critical element in the sale or purchase of real estate—representation by a real estate professional, someone who works in your best interest to get you to the closing as smoothly as possible. There's a lot at stake, and no real estate agent means you won't having someone guiding you through all the steps in a DIY transaction.
When you work with a real estate agent, especially one who's backed by an experienced, respected brokerage, you get service from start to finish, adding tremendous value and peace of mind, step by step.
Writing the contract of sale
Buyer pre-qualifications
Arranging and conducting showings
Staging the home
Pricing and marketing the property
Preparing buyers to make a strong offer that will be accepted
Presenting the buyer to the seller
Negotiations between buyer and seller
Mortgage pre-approval and follow-through on the loan
Setting up home inspection and appraisal
For many consumers, this is the largest dollar transaction they'll conduct in their lives. There are numerous details to track during this important person-to-person arrangement. Having an experienced third party to handle the details is a key to success.
Award-winning service
At CENTURY 21 Cedarcrest Realty, we know what it takes to get buyers and sellers to the closing table, with annual service awards that recognize our commitment to our customers.
As a full-service real estate brokerage, we don't skimp on service; rather, we invest in each transaction.
We work closely with our buyers to show them how to structure a strong offer, which is especially important in a tight real estate market like North Jersey.
We personally present buyers to sellers the old-fashioned way—with meaningful conversation.
Our team will help stage your home or recommend professional home stagers to attract more prospective buyers.
We set pricing at the right level for sale.
We market your property to get the most people looking—from photos and videos to listings where they matter most.
Follow up with all parties to keep the transaction moving forward – inspectors, lender, attorneys, etc.
Coordinate the closing down and migration of utilities
When you work with CENTURY 21 Cedarcrest, you work with real estate agents who make sure every aspect of the process is set up, timed right, and followed through. As REALTORs we are also bound by a strict code of ethic and abide by the stated rules and regulations that protect buyers and sellers from illegal or unethical practices. If you're on the market for a home or are preparing to sell yours, we're here to help—every step of the way.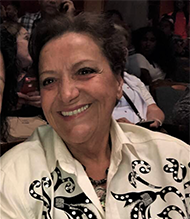 Veteran real estate professional Eugenia France joined Cedarcrest Realty in November 2019 and is already making her mark in terms of transactions at our agency. Eugenia, who came to the U.S. in 1987, has been working in real estate since 1992 and according to broker owner John Sass, "Eugenia's experience really shows. She has already done half a dozen transactions to date, with two currently under contract. She knows the system and comes to work every day ready to get things done. We're delighted to have her on the Cedarcrest team."
And this is with Eugenia, a native of Brazil, spending several weeks visiting family in her home country!
Early in her career, she was at another CENTURY 21 office, working with home buyers and sellers primarily in Belleville, Bloomfield, Glen Ridge, Newark, and Nutley. It was there that she first met John, who at the time was doing training and recruiting for the system. She was most recently with a brokerage in Newark and although she was the top producer there, she was not happy with the work environment and decided to make a move last fall. She came across John's name and contacted him to find out if there were any opportunities at CENTURY 21 Cedarcrest.
As someone who has been self-employed since coming to the States, Eugenia said real estate appealed to her because, "You can make your own schedule and develop a business. I enjoy dealing with people and making them happy when they find the right house—and it feels great when that happens. But it's also a great feeling when those customers refer me to someone else; it means I've done a good job."
Although she's done some commercial real estate work before, Eugenia prefers residential real estate. "You participate more in the residential transaction and I like guiding the contract process, which I didn't get to do as much in commercial deals."
Of her decision to join the Cedarcrest team, she said, "It's a much nicer workplace; people treat each other well, John respects his team, and there are opportunities to grow here." She works in our Caldwell office-and we're glad she's there!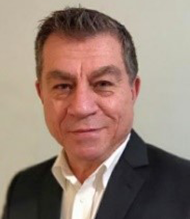 After 30 years in the field of facilities engineering and asset protection, Michael DiVirgilio felt it was time to start a new career. Taking his in-depth experience in commercial and industrial properties, he brings fresh insights into his work today, working with residential and commercial real estate buyers and sellers.
"There are a lot of things I see right away when I walk into a home or a commercial establishment," said Michael. "I've covered many aspects of facilities and property management, so my prior career brings additional skills and knowledge to my real estate clients and the Cedarcrest team." He also has firsthand experience remodeling several homes, so he's always looking for the positives and the potential negatives in a property he's showing.
Michael moved to New Jersey from Florida with his wife back in March and obtained his real estate license in New Jersey and New York in April. (He is also a Florida State licensed community association manager and a New Jersey notary public.) He began his real estate career at a small office in Tenafly but after he and his wife bought a condo in Bloomfield, he looked for an agency closer to home. He'd met Tom Siso, a CENTURY 21 Cedarcrest Realty agent, during the condo-hunting process and Tom introduced him to broker owner, John Sass.
"I really feel like a part of a great family here; the people are fantastic," said Michael, who works out of our Caldwell office. "Cedarcrest Realty is well structured and organized and John and his team care deeply about the clients they serve." Having served in the U.S. Air Force after high school, Michael appreciates the structure at the brokerage. "I'm glad to be in this tight-knit, family-feeling organization." From a large family himself, and with seven kids, it's no wonder that the family feeling at CENTURY 21 Cedarcrest was a pull for him.
Michael said he was drawn to real estate sales because, "It allows me to help people find that perfect home. I love working with people and seeing that expression on their faces when you show them a place that's the right fit. Seeing them light up like that brings me tremendous satisfaction. I've always been about helping people." That helping spirit is reflected in the community service work he and his wife do in soup kitchens and through other charitable endeavors.
He's enjoying learning from the Cedarcrest Realty team and appreciates the ongoing training available in the office. "I have more to learn and there are great people with a plethora of knowledge that they're sharing," he said.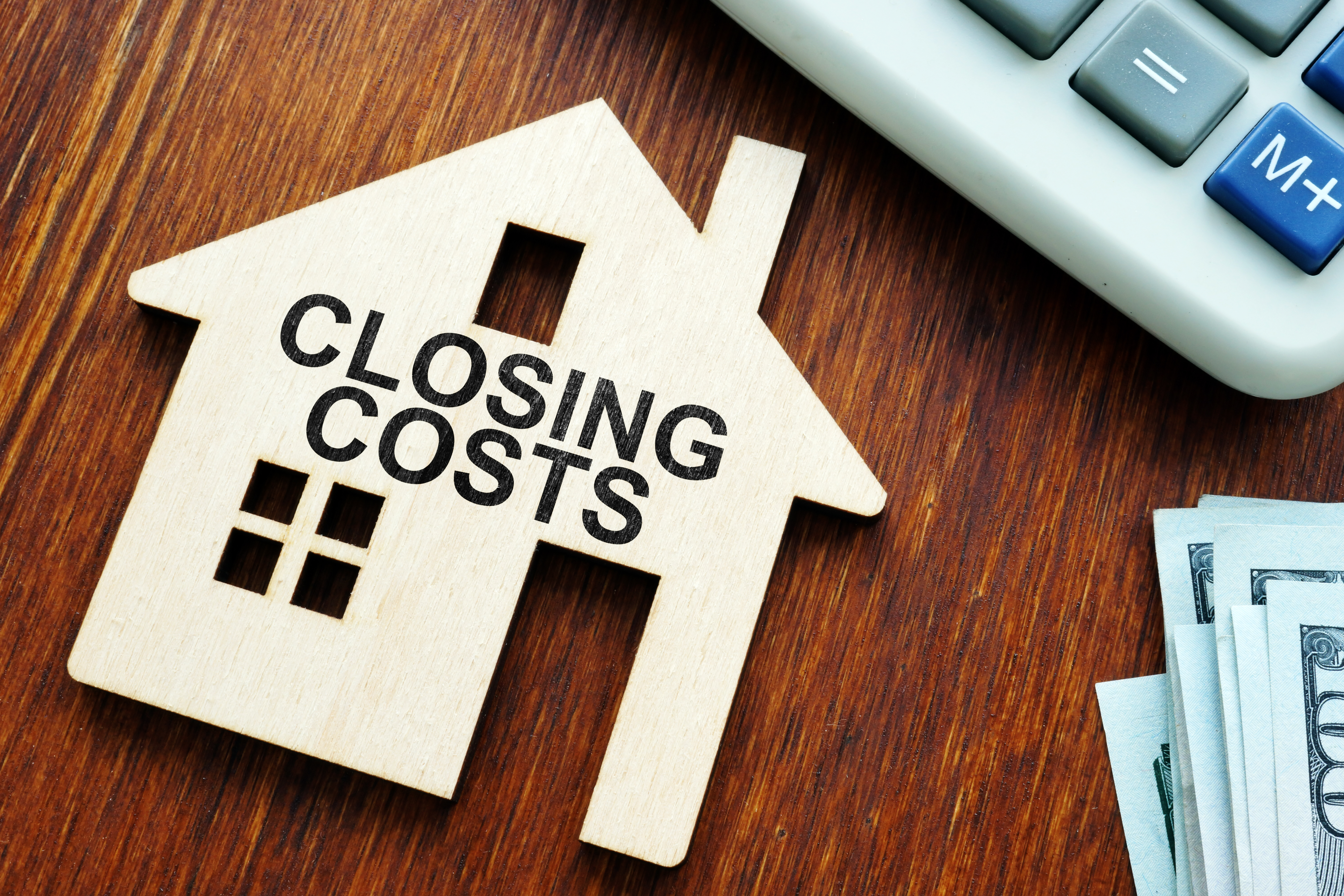 Are you a first-time home buyer? If so, here are five issues into consideration as you engage in your house hunt. Doing so will help avoid surprises that could bog down your transaction.
Is now the right time for you to buy?
This depends somewhat on your career situation. According to the Bureau of Labor Statistics, the median tenure of workers of ages 55 to 64 is 10.1 years, while for workers ages 25 to 34, it is only 2.8 years on average. If a distant job relocation is in the foreseeable future or career advancement is likely to take you out of the area, consider remaining a renter for now. Conventional wisdom is that you need to stay in the home for at least five years in order to recoup the amount of money you spent to purchase it.
Identify your housing criteria
Do you have a "dream home" in mind? Are you willing to modify your dream? After all, no house is totally perfect. We suggest you:
Create a list of absolute musts and reasons why—such as the town (for the school district, town services, property tax rate, environment), style and size of house, proximity to work, public transportation, etc.
Be flexible. Cosmetic updates may be needed in an otherwise great house so don't let those deter you. If you like a house that needs a lot of work but has great bones, ask if the selling price is negotiable enough to make a reasonable offer.
What can you afford—including closing costs?
Set yourself up for success by first developing a budget that includes how much down payment and monthly mortgage payments you can afford. Then, look at the closing fees you'll have to cover at time of loan settlement. These are fees paid to various third parties as part of expediting and closing the transaction.
As the home buyer, you are expected to cover most of those closing costs (3-4% of the home's price) compared to what the seller will. Included are:
Title company closing fee for the representative who supervises the title transfer
Title search – this ensures there are no liens on the property to prevent you from buying it
Lender's title insurance – protects the mortgage lender if something was overlooked in the title search
Document recording fees (deed and mortgage)
Loan origination fee – paperwork processing
Home appraisal
Home inspection
Survey fee (single-family homes, townhomes)
Escrow deposit – usually covers two months of prepaid property taxes and mortgage insurance payments
Taxes on money you borrowed for your home loan
Discount/mortgage points – paid to your lender in exchange for a lower interest rate, which has great long-term value
PMI, or private mortgage insurance, if you put down less than 20 percent of the purchase price
Other fees include running your credit report, underwriting and assessing your creditworthiness, wire/courier fees, attorney fees, and real estate agent commission
Federal law mandates that mortgage lenders provide borrowers with a loan estimate form in advance of the closing, denoting all the approximate closing costs. You may opt to roll the closing costs into the mortgage, but you'll be paying interest on that amount for the life of the loan.
NOTE: If buying a condominium, get as much information as you can about the homeowners association fees/common area charges, the regulations regarding home improvements in your unit, and the association's track record on maintenance and repairs.
Check your credit report
As noted above, the lender will be doing so and so should you. Contact Equifax, Experian and/or TransUnion for your free annual report. You want your credit score (FICO score) to be high enough to qualify you for a favorable rate. Clean up any outdated or incorrect information you find on the report right away. Scores in the 750-850 range are considered excellent, 700-749 is good. Anything below 650 is considered poor, making you a credit risk in lenders' eyes.
Work with CENTURY 21 Cedarcrest Realty
Searching for a home—whether as a first-time buyer or a seasoned residential real estate owner—is exciting but with all the details, it can be bit daunting and time-consuming. At CENTURY 21 Cedarcrest, our real estate professionals are dedicated to producing the best outcomes for every customer. When you work with our team, you'll be with people who work tirelessly to help you navigate your real estate experience—with enthusiasm, confidence, and a passion for superior service—all backed by the industry-leading CENTURY 21® system and tools.
Contact us to get started on your journey to home ownership, or to find your next great home. We're specialists in Essex County and Passaic County, NJ, and represent buyers and sellers from municipalities throughout North Jersey.