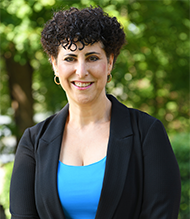 Jill Savva brings years of training experience and a vast knowledge of the NJ real estate market to CENTURY 21 Cedarcrest Realty, where she is collaborating with broker owner John Sass on growing our company by recruiting, developing, and mentoring new real estate agents.
"John is a great guy who you can trust," said Jill. "His office is like a family and it's a great, intimate environment. I'm glad to be here and put my years of experience to good use with our new associates."
A long-time real estate professional and broker associate, Jill has managed real estate offices and has trained new agents throughout the past 12 years. At Cedarcrest Realty, she shares her expertise with new agents as a field trainer, accompanying them on appointments to guide them through their early transactions. She assists with recruiting and onboarding new real estate agents, helps them secure and market listings, and takes them through the entire sales process. New agents from both our offices now have someone with them on appointments to strengthen their training in real time, and show them how to leverage the corporate marketing resources. The feedback has been very positive.
"It's great having Jill here to provide such tremendous value to our newer real estate agents," said Sass. "To now have this level of hands-on training and mentoring is making such a big difference in terms of their confidence level and ability to apply what they're learning in our classroom to the entire sales process with our customers."
Jill's real estate career began when she was a young adult. She had an insurance license and enjoyed selling, and used to manage restaurants, having grown up in a family that owned a deli. When a friend suggested she explore real estate, she jumped right in and as she says, "I never looked back." That was 30 years ago and her passion for the real estate field is going strong.
Of working with home buyers and sellers, Jill said, "I especially enjoy helping mature homeowners organize and manage the whole process as they prepare to sell their homes. They are often nervous and need someone to support them. I also like working with younger professionals who are focused buyers with a healthy budget. They know what they want and where they want it; my job is to find it for them which is a quite different transaction."
In addition, she is co-owner with her husband of a residential contracting company, providing her with additional expertise in helping sellers prepare and stage their homes for sale—from cosmetic updates and repairs to furniture placement and home accessories.
A lifelong New Jersey resident, Jill played soccer, softball and basketball in high school and college, and is an avid bowler; she has also coached basketball and softball, and umpired and refereed for high school sports. To say she is a team player is an understatement!
"I like seeing other agents do well—it's good for everyone. I believe if you work ethically and help each other, the money will come and everyone succeeds," she said. "At CENTURY 21 Cedarcrest, I can be hands on, help other agents get ahead, and I feel like I'm part of something."
Low Housing Inventory and High Demand Mean Buyers Must be Well-Prepared
As we noted in a previous post, the real estate market in New Jersey, especially northern NJ, is very tight, with low inventory and high demand—and bidding wars.
With the current inventory challenge being the number one concern on most real estate consumer's minds, we counsel homebuyers we work with to come prepared and ready to make the best purchase offer possible. While this has always been the case, in today's competitive market, it is especially important in order to make a purchase offer that is more likely to be accepted by sellers.
Don't lowball home sellers—they have the advantage. Rather, offer your "best price" up front. Your CENTURY 21 Cedarcrest Realty agent will have all the relevant comps and reports for you to go into the transaction with the pricing information you need.
Eliminate or reduce contingencies, which are the provisions or conditions that must be met to complete the transaction. Overuse of contingencies can sabotage a sale. The two most important contingencies for home buyers are inspection and financing contingencies.

A pre-offer inspection can help make the offer stronger because you will be able to negotiate your offer price based on needed repairs.
Other contingency reductions are minimization of the title, appraisal, and mortgage contingencies, although the latter two require a cash offer. Your Cedarcrest Realty agent can walk you through all the typical contingencies of a real estate transaction and guide you on how these may affect your purchase offer.

Get a lender's pre-approval letter; this is not a guarantee of a loan but it is a commitment to a certain mortgage amount, pending appraisal. From the seller's perspective, pre-approval shows that you are serious about making an offer on the home. It also shows that you underwent a more rigorous process than pre-qualification, and clarifies your home-buying budget.
Give a larger earnest money deposit (the amount you submit with your offer) than you were thinking—even double or triple the amount if you can swing it. This larger deposit could make you more attractive to a seller who has received multiple offers (as often happens in North Jersey). It goes toward your total down payment anyway and you'll pay it at closing, so if you can do this at time of purchase offer, it's a good tool in a competitive offer situation.
As always, the real estate professionals at CENTURY 21 Cedarcrest Realty have the knowledge and insights about the dozens of municipalities in which they work throughout Essex and Passaic counties and beyond. Contact our offices in Caldwell or Little Falls to list your home or to start your home buyer's journey with our award-winning team. Caldwell: 973-228-1050 or Little Falls: 973-364-1111.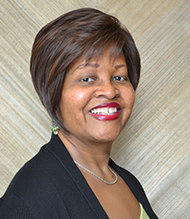 After 30 years of working as a legal secretary and real estate paralegal, Carol Berry—who joined CENTURY 21 Cedarcrest in November 2020—is ready to negotiate on behalf of her customers, review contracts, and help home buyers and sellers enjoy a smooth transaction from start to finish. With many years of direct selling experience as well, she said that the skills she acquired in both fields will help her deliver exceptional service.
"Through my paralegal work, I have experience with the flow of real estate transactions and can help customers understand all the elements of a home buying contract," said Carol.
She said she was always interested in real estate—actually, houses and people—and programs on HGTV about home improvement, buying and selling, and house flipping fueled her interest in becoming a real estate professional. She decided to attend real estate school, passed the exam last October and joined Cedarcrest Realty shortly after that.
"John McKenna, the attorney I worked with at the law firm, put me in touch with a former colleague of Susan Mazzetta at Cedarcrest Realty, who connected me to Susan. I interviewed with her and we stayed in touch for a year. I was delighted that she invited me to come back when I was ready and I did! I interviewed with John Sass last fall; I didn't even think about interviewing anywhere else."
Carol is glad she followed her gut instinct to join CENTURY 21 Cedarcrest Realty, noting how well everything fell into place as she starts her new career.
"The mentoring and training are excellent; I have a wealth of knowledge about real estate at my disposal and the classes cover everything you need to know to be a good real estate agent. The camaraderie here is so nice. Everyone is on the same team and other agents have been so generous about sharing their expertise. Everything about being here has made this midlife transition so much easier."
The mom of a special-needs daughter, Carol knows that patience and empathy are needed to overcome the challenges that arise in life. She also relies on her faith to guide her. As she advances in her real estate career, she will apply those attributes to her work.
"I like to see people achieve their dreams, whether buying a house or a condo. Right now, I'm helping first-time home buyers match desired locations with their budget. Finding the home that makes them happy and meets their needs will take some time and patience. I'm ready with both."
We're looking for dedicated real estate professionals and motivated newcomers to join the business
Broker owner John Sass and our real estate team at CENTURY 21 Cedarcrest Realty celebrated 11 years as a leading North Jersey real estate brokerage in June 2020. Where did the years go? It seems like yesterday that John took over the Caldwell office after many years in recruiting and training for other CENTURY 21 agencies.
Marking his 11th anniversary as broker owner, John notes these agency milestones:
Taking ownership of Cedarcrest Realty in 2009
Earning the CENTURY 21 Quality Service Pinnacle Award—the system's top customer service award—10 years in a row
The Caldwell office received the CENTURY 21 CENTURION® Award in 2018 (the top award for sales production) AND the CENTURY 21 President's Award that year, which is a rare honor

The President's Award is most prestigious honor given to producers, teams and offices that achieve both CENTURION® level production and the Quality Service Pinnacle Award in the same year

Opening a second office in Little Falls in 2019 to better serve home buyers and sellers and commercial clients throughout North Jersey
Positioning CENTURY 21 Cedarcrest for continued excellence
Our agency is always recruiting great people who want to become real estate agents or are experienced pros who want to make a move. We have two offices in North Jersey to staff with motivated, dedicated people who love sales, working with all sorts of people, and enjoy stepping up to meet the challenges we all face in today's marketplace. The CENTURY 21 motto is "Be Relentless" and we are just that when it comes to delivering quality service to home buyers, sellers, and our team.
New to real estate: Our office offers opportunities for people entering the real estate field, who are going for their real estate license, and who are seeking mentorship from top sales professionals, guidance, and professional development.
Experienced agents: If you feel stale in the job, stalled in their career, or not supported at their current agency, please come talk to us. CENTURY 21 Cedarcrest offers the training and support you need to take your career and your transactions to the next level. We'll share techniques to boost your production while providing the high level of service we've been known for over the past 11 years.
Excellent training/support: We have our own on-site training room in our Caldwell office, where we've begun holding in-person classes again (with all the necessary health guidelines in place); we also have ongoing virtual training classes which include CENTURY 21 system-wide training as well as our own programs we've developed.
Personal coaching: Our sales manager, Dennis DiSabato provides one-on-one coaching to agents at all levels of experience, applying his experience to help our team members put transactions together and get them to closing—including deals that encounter roadblocks that could derail them completely.
Drive, passion, communication
At CENTURY 21 Cedarcrest, we know the value of good old-fashioned communication; after all, real estate is a people-oriented business. It's about building trust and relationships. If you're someone who understands that sometimes, there's no greater tool than getting on the phone to talk to buyers and sellers, let's talk. We are adding to our team with people who rise to a challenge, address problems as they occur, and enjoy real conversations with people . . . professionals who understand how the real estate sales process works and how to make it work for them.
Interested? Contact John Sass at 973.228.1050, ext. 102 or johnsassc21re@gmail.com.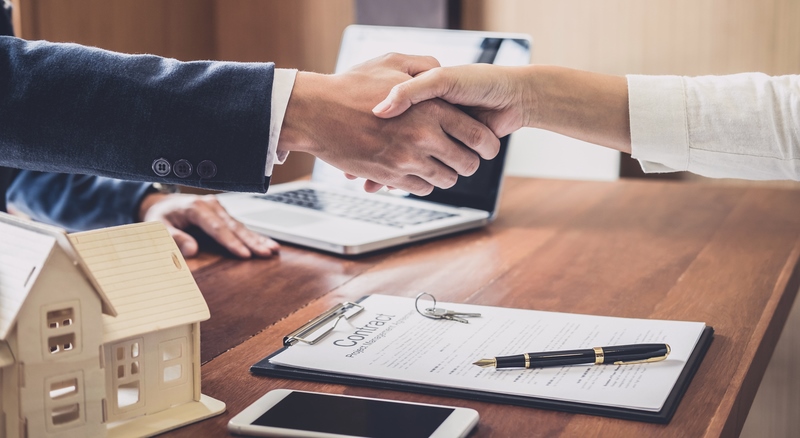 In northern New Jersey, the inventory of homes for sale has been relatively tight for several years, with more prospective buyers vying for homes on the market. That often means a bidding war, as home buyers attempt to be the one who gets the house they want.
Also driving this demand right now is the trend forecasted a couple of months ago (in the early weeks of the pandemic) and is now a reality—people are leaving the cities for more space in the suburbs. We're seeing not only an increased number of people in our sales lead pipeline, but also where they are from—the majority being from congested urban areas outside of the suburban Essex County and Passaic County towns. These are well-qualified buyers, usually in their mid-30s and starting families. They are looking for homes across price ranges and they're bringing large down payments to secure the home of their dreams.
That said, we're seeing every property—whether single family or two-family (another popular property type right now) being bid upon by multiple buyers. Some properties are selling for $50,000 over asking price and, with tight inventory, many go to contract within a week, especially those that are priced right at market level and are professionally staged.
Here are some recommendations for buyers in a tight housing market, to engage smartly in a bidding war:
1 – Before you even go out to look at houses, get pre-approved for a mortgage. We cannot stress this enough. This is more rigorous than pre-qualification because the mortgage lender will run your credit, check your job information, and verify income. Based on that, the lender will tell you how much money the bank is prepared to lend you with a commitment to an actual amount (subject to appraisal).
2 – Make a larger-than-normal down payment. This shows you have serious intention of buying.
3 – Accelerate the time frame for making the second deposit after signing the contract (within 5 to 7 days instead of 10). As soon as the contract is signed, make that next payment!
4 – Accelerate the home inspection as well; get it done within one business week instead of two.
Advice to sellers
Before you put your house on the market, invest in cosmetic upgrades and basic repairs, like painting, refinishing floors or replacing old carpet, or replacing a tired-looking bathroom vanity. Fix what's broken, clean out the attic, and organize the garage and the basement. Consider getting a pre-inspection so you'll have a home inspector's report on the major issues to take care of in advance.
Also invest in real estate staging to visually merchandise your home. A professionally staged home sells more quickly, and that more inviting interior may invite higher bids.
With a house that shows well and hungry buyers at your door, it's tempting to accept the highest price; but at CENTURY 21 Cedarcrest Realty, we feel it's more important to accept the strongest buyers (see list above). Terms are so important now, especially as people are dealing with the effects of the pandemic, with layoffs, furloughs, or reduced hours. You want to make sure the buyer can complete the contract process without issue. Your Cedarcrest Realty real estate agent, as your partner, can help you assess your buyer pool.
Contact us if you're thinking of listing your home for sale in northern New Jersey, or if you're looking for a great house that checks off all the boxes for you. We have two offices to serve you, in Caldwell (973) 228-1050 and Little Falls (973) 364-1111.
It's awards season again at CENTURY 21 Cedarcrest Realty!
Broker owner John Sass and members of the Cedarcrest Realty team recently attended the CENTURY 21® annual awards gala at the Venetian in Garfield. We celebrated and honored the winners from our office of several CENTURY 21® awards, which are presented to agents and offices that consistently provide high levels of customer service and sales production.
Here is our lineup of the 2019 CENTURY 21 Cedarcrest all-stars, based on customer service and gross closed commissions.:
Quality Service Pinnacle Award – Paula Cano, Yaw "Tracy" Chan, Bruno Marino, Joseph Scotto
Masters Ruby Award – Joseph Scotto
CENTURION® Award and Presidents Producer Award – Yaw "Tracy" Chan
Gold Medallion Award – CENTURY 21 Cedarcrest Realty, for sales production
Quality Service Pinnacle Office Award – For the ninth year in a row, CENTURY 21 Cedarcrest Realty won this prestigious award for delivering superior customer service, which is CENTURY 21's top honor for service
In addition, our office has some winners of the NJ Realtors® Circle of Excellence® Sales Award®. The Circle of Excellence® recognizes real estate professionals who have demonstrated excellence in the field of salesmanship.
Bronze Award – Patrick Smith, Paula Cano
Silver Award – Joseph Scotto
Gold Award – Yaw "Tracy" Chan
Congratulations to our hard-working real estate associates!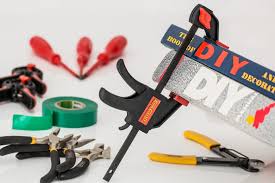 In northeast New Jersey where our offices are located, snow, ice and cold temperatures make outdoor renovation and home improvement projects unlikely in the winter. However, there are some projects you can do now to get your home ready for an early spring showing, or to beautify and update your home for your pleasure.
If your project requires a contractor or home improvement specialist, you may be able to take advantage of these professionals' off season in terms of scheduling and rates., before they get into the spring hustle.
TIP: Remember to check your municipality regarding which kinds of projects require permits from the building department and build that into your timeline.
Paint and accessories
Painting your home's interior is a great indoor project and instantly refreshes rooms (we recommend you choose light neutral tones if your home is going on the market). After you're done painting, you might be inspired to change out carpeting or area rugs, add toss pillows in new colors, or hang new drapes in coordinating colors.
Bathroom or kitchen remodel
Whether you're considering cosmetic changes such as new kitchen counters and cabinets, or a new bathroom vanity, or a more large-scale renovation, remodeling will bring new life to your home. A full kitchen renovation may not pay off in terms of sale price, since tastes and lifestyles differ, but appliance upgrades, freshening up cabinetry, and new lighting are great ways to update a kitchen.
A popular bathroom upgrade is to replace the traditional showerhead with a spa-style showerhead that offer a more luxurious shower experience. Handheld shower heads are also a great (and less expensive) shower upgrade. If you're going for a full bathroom remodel, heated floors, overhead heat lamp, and heated towel bars are other luxuries to consider including.
Even low-cost updates, such as painting walls a new color or adding a colorful backsplash can perk up these spaces and add value to your home. If you're prepping your home for sale, these changes will also give you new ideas for real estate staging.
Weatherproofing
There are many ways to make your home more energy efficient and comfortable, from adding insulation to walls or the attic to sealing up cracks and caulking around windows. Even your high-hat lighting cans can be an entry point for cold or hot air. Replacing old exterior doors with insulated models will also "tighten the envelope." Installing smart thermostats also help control energy costs. A more expensive project with long-term benefits is to replace old windows with top-quality energy-efficient windows.
Organize the garage
Grab a jacket and get out there to organize your gardening, snow and hand tools. Hang wall units made specially for holding and hanging these items, and shelves above or in front of vehicles to stack boxes, cans and large objects. If you have a workbench, hang a peg board for hand tools and store large items underneath the table. Clean out what you no longer need (including old boxes of stuff that came with you from the last move).
Prune and nourish your trees
OK, this one's outdoors . . . but late winter is a great time to trim trees and shrubs before the spring bloom starts. The bare limbs give you clear visibility and because the trees and shrubs are dormant, they are less likely to attract insects or disease. This is also a time to add fertilizer in preparation for spring. Take time now to plan out any landscaping updates as well.
Install a security system
From smart doorbells to connected alarms, these products will keep your family and belongings safer and are a great selling point to prospective buyers.
Finish the basement
This is a highly worthwhile project, providing extra (and insulated) workspace, storage, a playroom or entertainment area for your family-even a guest bedroom depending on the home's structure. A finished basement also increases your home's value. It's like adding on a room without breaking ground.
At CENTURY 21 Cedarcrest Realty, our sales associates will review your home improvement plans or discuss timely projects that make good sense to handle right now. Contact us for questions about listing your North Jersey real estate.
The 2017 Tax Cuts and Jobs Act took effect for taxpayers upon filing their 2018 tax returns earlier this year. One of the biggest changes felt by homeowners in New Jersey—the state with the highest property taxes in the nation—was the state and local tax (SALT) deductions which include property, income, and sales taxes.
Property tax deductions
The SALT deduction allows taxpayers in high-tax states to deduct their local tax payments on their federal tax returns. Before the 2018 tax year, no maximum limits were attached to that deduction amount. Anyone who itemizes can deduct property taxes; the other taxes are their choice.
However, the new tax law placed a cap, for those who claim deductions, of $10,000 for income and property taxes. Ouch! Especially for homeowners in high-end markets, with homes valued at $1 million-plus, that cap represents an enormous drop in the deduction from what those taxpayers were claiming just two years ago.
In northern New Jersey—particularly in highly taxed municipalities in Bergen, Essex, and Passaic counties—these deductions for taxpayers who itemize were highly valued when filing their federal tax returns.
As our friend Joseph Isabella, a loan officer at Investors Bank illustrated in a recent presentation to our Cedarcrest team, "If you are paying $25,000 in income taxes to NJ and $25,000 in property taxes to your North Jersey town, that $50,000 deduction goes down to $10,000." This is certainly affecting wealthier taxpayers, who now pay a higher tax bill to the federal government. However, middle-class Americans who itemize (or had itemized), and who pay substantial property taxes, have also felt the pinch.
Mortgage interest and home equity/HELOC deductions
Another reason why the TCJA affects those with high-value homes is that the bill also reduces the limit on deductible mortgage debt.
For loans taken out after December 15, 2017, the cap is $750,000. Loans existing on December 15, 2017 of up to $1 million are not subject to the new $750,000 cap (they are grandfathered in). This figure is based on married filing jointly status; for a married filing separately or a single filer, the cap is half ($375,000).
If you have a loan of up to $1 million that existed on that mid-December date, you may refinance it and still deduct the interest. However, the new loan must not exceed the amount of the mortgage being refinanced.
Interest is still deductible on second homes, subject to the $1 million/$750,000 limits.
The Tax Cuts and Jobs Act of 2017 eliminates the deduction for interest paid on home equity loans and lines of credit for tax years 2018-2025 unless you use(d) those funds to purchase, renovate or substantially improve your primary or second home (any personal expenses are excluded, such as education or debt consolidation).
While high-net-worth individuals are seeing the biggest impact on their tax returns, the loss in deductions could be offset by the decrease of the top federal income tax rate, the doubling of the estate tax deduction, and the cutting of the capital gains rate.
Taking a broader view, these deduction limits may not have the negative effect many people fear. Due to their income or tax bracket, many taxpayers don't qualify for itemization on their tax returns and/or are best served taking the (now higher) standard deduction. For taxpayers who are single or married but filing separately, the standard deduction is $12,000. For heads of households, it is $18,000 and $24,000 for the married filing jointly taxpayers.
Yes, New Jersey has high property taxes, but it also has some great places to live—with lots of town services and strong school systems supported by those local property taxes. John Sass, broker owner of CENTURY 21 Cedarcrest Realty, notes that, "Prior to buying or selling a home, consumers should consult with their tax advisors/accountants to see how the new tax laws may affect them, given their particular circumstances. This is especially true now as 2020 approaches. With lots of numbers to crunch and tax strategies to consider, it's a great time to talk about tax matters related to real estate transactions with your trusted advisor."
It's also a great time to come talk to our real estate professionals at CENTURY 21 Cedarcrest Realty. Whether you're looking for a new home or putting yours on the market, our team's expertise in North Jersey real estate will help make the process a smooth one, every step of the way.
As we know, real estate is a relationship business . . . and it turns out, relationships are what brought two of our newest real estate associates to CENTURY 21 Cedarcrest Realty.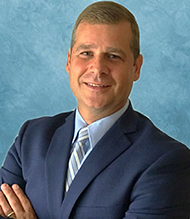 Bob Prall joined our team in the Caldwell office after completing real estate school and getting his license in July. Dennis DiSabato, our Caldwell sales manager, sold Bob and his family their current home 15 years ago.
He ran into Dennis a few months ago by chance and mentioned he'd been thinking about getting into real estate. "We talked about it and I saw that it would be the perfect option for me because I like to help people. With his encouragement, I decided to pursue it." He chose CENTURY 21 Cedarcrest Realty because, "Given Dennis' professionalism and integrity, I wanted to be at CENTURY 21, period!"
A lifelong Little Falls resident, Bob is a former volunteer fireman and a 20-year veteran of the Little Falls Police Department, he chose real estate as he looks to a future transition from assisting people as a sergeant on the streets to helping people find the home of their dreams.
"I'm a problem solver by nature and have worked with many people of all backgrounds during stressful times, helping them through their situation to see the bigger picture," explained Bob.
He enjoys real estate investing (and owns a rental property), so he is eager to help others as Dennis had done for his family. He also appreciates the flexibility real estate allows in his schedule plus, in his words, "the help factor." He loves meeting and talking to new people and with his personal real estate experience, he's excited about the potential.
"I know the job is all about building relationships and helping people-and I always feel good when I'm able to do so in my police work. Real estate has become a passion of mine that I wasn't able to tap into until now; it will be the key to opening new doors for me."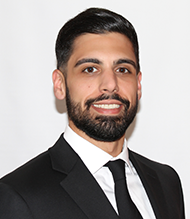 Eddie Modica of Totowa has joined our Little Falls office full time, grateful to have left behind an unfulfilling "cubicle job." He'd been interested in real estate for some time; a meaningful conversation with a friend (a real estate professional) and a friendly nudge from long-time pal Chris Malatesta in our Little Falls office, gave him the impetus to make the move.
"I had a conversation with my friend on a Wednesday, enrolled in real estate school the following week, got my license in July, and joined CENTURY 21 Cedarcrest Realty right away," said Eddie. "I've wanted a career that involves customer service and working directly with people for a long time-and something I could really take pride in. This is it."
Having grown up in Woodland Park, Eddie knows the Passaic County area well. Chris brought him into the Little Falls office and Eddie was very impressed with the environment-from the team to the technology.
"Visiting there made my decision a lot easier," he said. He noticed right away-and has experienced firsthand-how friendly and helpful everyone is. "They want you to succeed and everyone is willing to lend a hand. John Sass has been great and there are so many opportunities and resources there."
Eddie's looking forward to developing his own book of business as well. "A career in real estate is what you make of it which is exciting to me. No more punching the clock; I can build a more fulfilling future with endless possibilities here at CENTURY 21 Cedarcrest Realty."
He is signing up for all the classes we offer to our agents at all levels of experience and was LUXE certified (Luxury Listing Specialist) in August.
"Training and support leads to professional growth for our sales associates as well as growth for our offices," said broker owner John Sass. "The performance-based training we offer on an ongoing basis ensures that our Cedarcrest Realty agents are always delivering great service and that they're operating at their highest level."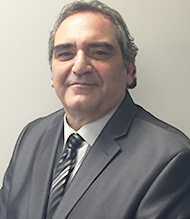 Chris has been working in real estate for over 22 years, after a successful career in home construction. So how did he go from installing siding, windows and roofing to helping people buy and sell their homes?
"My mother used to work at a real estate agency and the broker suggested I get my real estate license," explained Chris. "I took his advice and never looked back." Since that time, Chris has worked primarily in Passaic Valley area—Totowa, Little Falls, and Woodland Park.
Before joining CENTURY 21 Cedarcrest, Chris, who lives in Totowa, worked at several independent and national real estate offices in Passaic County, handling mostly residential transactions. When we opened CENTURY 21 Cedarcrest Realty, Little Falls, he joined our team there.
"I already knew broker owner John Sass, so I knew I'd be joining a strong outfit," said Chris. "Plus, it was very appealing to come into a new office with Cedarcrest's expansion in Passaic County."
He was also attracted to the breadth of training classes CENTURY 21 Cedarcrest provides, for sales associates at all levels of experience. "They offer so much professional development there, with seminars about sales techniques and real estate technology, classes to work towards different designations . . . there's so much available. Plus CENTURY 21 has some great online tools that make it so much easier now to manage our pipeline and transaction process," he added.
Although Chris enjoys helping his clients realize the lifestyle they aspire to through the home buying process, he also enjoys the challenges that the real estate field brings to him as a sales associate. If a client asks about something he doesn't typically run across, he simply gets it handled.
"I'll research the issue and tap my network for the right pros to get the job done. After more than 20 years in real estate, I know that a key to success in this business is to never disappoint your clients, and do whatever it takes to ensure a smooth transaction."
We certainly agree with that credo at CENTURY 21 Cedarcrest Realty!