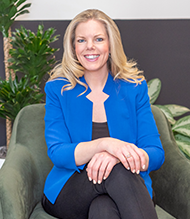 Julie Zack got her real estate license just under a year ago and came to CENTURY 21 Cedarcrest Realty in January. She is soaking up the training and mentorship she's receiving here.
Her professional background includes work with automobile dealerships in the Motor Vehicle Department and in the high-end vintage car arena. She moved to northern New Jersey in 2016, eventually purchasing a home in Little Falls. When the pandemic hit, she worked from home as the executive assistant to the CEO of a manufacturing company. Suffice to say, Julie knows her way around numbers and paperwork, which greatly benefits our real estate customers when it comes to getting transactions to contract!
She liked the flexibility of working from home, but saw the potential for doing something different. In 2021, she decided to go into real estate, got her license and launched her next act.
"I didn't have direct sales experience at the time but the ability to be my own boss, as I am in my real estate career, was very appealing," said Julie.
She worked with a business coach, read dozens of personal and professional development books, and realized the most important factor for her in terms of a real estate brokerage was agent support.
"I'm still learning and need guidance and hands-on support; that's what I'm getting at Cedarcrest Realty," said Julie. "I learned more in two hours with our sales manager, Dennis DiSabato, than I did in the 10 months prior to coming to Cedarcrest." She is eager to learn the business and said, "I read tons of books, listen to podcasts and watch videos, but there's nothing like having someone right there to help me when I need it."
Julie is taking advantage of our CENTURY 21 XCELLERATE lead generation program and benefits greatly from the guidance provided by Jill Savva, who is our field trainer and works with new real estate agents to develop their skills. "You don't get that kind of real-time training anywhere else," she said.
She also likes the tech tools available to her as a CENTURY 21 real estate agent, and the fact that she now lives just minutes away from our Little Falls office and close to our Caldwell office, with easy access to our trainers, mentors, and support.
"The support and team atmosphere at Cedarcrest Realty is remarkable, and truly unique," said Julie.
She is working with first-time and move-up buyers throughout North Jersey counties with a focus on Little Falls and surrounding towns. When she's not working with homeowners or buyers, she and her pup Monroe enjoy walking the local trails and parks. You can contact her at juliezackrealtor@gmail.com.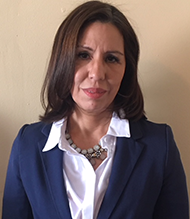 Jackie Cardona of Bloomfield has been at CENTURY 21 Cedarcrest Realty for five years. In that time, she has distinguished herself as an effective real estate agent while holding down a full-time job for an area municipality's building department.
As a dual career agent (working a full-time job while doing real estate part time) she has found a way to balance both jobs and serve her real estate customers with grace and a good measure of time management!
Using past experience to build her business
Jackie got her real estate license many years ago with the idea of having a career she could continue after her retirement. When she began giving her post-retirement plan more thought, she interviewed at Cedarcrest Realty.
"It felt like home at Cedarcrest. It's so comfortable to work with a team where everyone helps each other out. There's a lot of trust between agents and a high level of comfort. Plus, everyone is willing to teach you something if you don't know it," said Jackie.
As a dual career agent, she cannot always make team meetings and on-site trainings. She credits sales manager Dennis DiSabato and Susan Mazzetta for helping fill that gap.
"Dennis is on speed dial for me, and he and Susan are so generous with their field experience," said Jackie. "I learn from their stories of what they've gone through in the business and Dennis provides excellent guidance to make sure more complicated deals work out."
Thanks to her professional experience, Jackie has a great deal of "inside knowledge" when it comes to home buying, selling, and renovation that she applies in her real estate business. At the construction office (where she has been for 16 years), she reads building plans all the time and knows the permitting process. Prior to that position, Jackie was a paralegal for a real estate attorney for 20 years.
With that background, she has developed a book of business with real estate investors seeking distressed properties to "fix and flip." She enjoys a strong referral network within the investor community and often handles both sides of the transaction—selling homes to investors, then selling the renovated homes for them to others, most often in. Clifton, Nutley, and Newark. The secret to her success?
"I love old homes, and ones that need TLC, to see them transformed," said Jackie. "You need to have an eye for that and to see the possibilities. I enjoy presenting those homes to buyers with a 'look what you can do with this' approach." It's an approach she also uses with first-time home buyers, with whom she finds tremendous personal reward when the excitement of finding that perfect first home sets in.
Understanding her customers' needs is key
Regarding her work with real estate investors, Jackie said that "Whenever I see fixer-uppers on the multiple listing services, I do a market analysis of the property and present this to the investor. I have a firm idea of what they will want to put into the rehabbing the property and understand what they're looking for to put in bids. I also know what it will take to perform all the cosmetic or structural renovations. I'm presenting good deals to them in terms of solid properties to renovate and sell at a profit."
Given her full-time job, Jackie is creative about carving out the time to work with her customers. She shows homes in the evenings and on weekends, during her lunch hour, or takes personal time when needed for closings. She is fluent in Spanish, so she can serve the Spanish-speaking community with ease.
When she's not working, working, working, Jackie enjoys spending time with her three grown sons and her five grandchildren.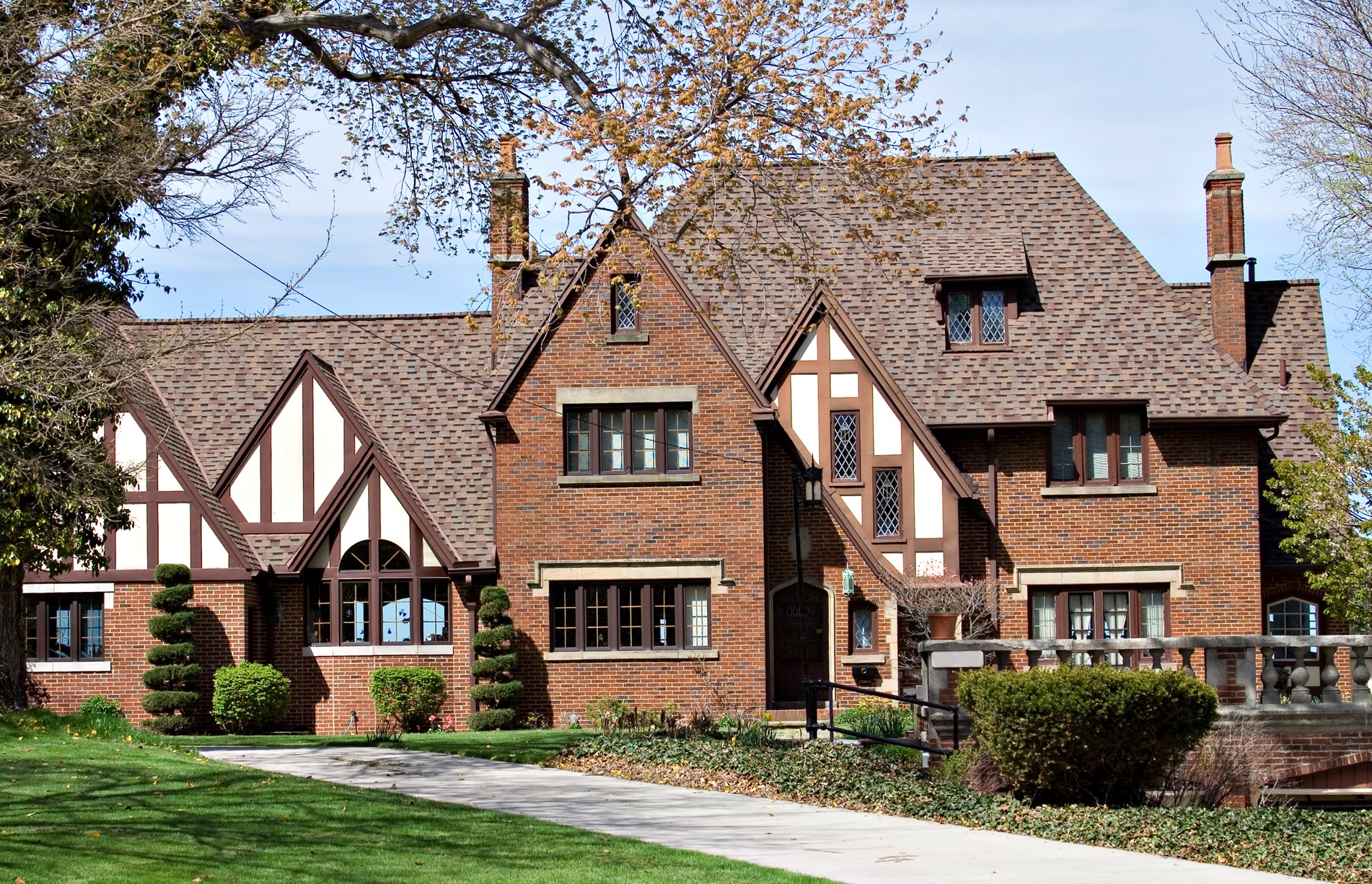 We are blessed to have offices in Essex County and Passaic County, where many high-end homes are also located, with proximity to other luxury markets in Bergen County and Morris County. As a real estate brokerage that is part of the CENTURY 21 Fine Homes & Estates® program, we have the knowledge and resources to market luxury homes in our market. This is a specialized division that caters to the home buyers and sellers in the luxury market.
What constitutes a luxury home?
According to CENTURY 21 Real Estate, a luxury listing is one that is priced at three times the market area's median price, and typically is in the top 10% tier of the local real estate market.
According to the New Jersey REALTORS®, the single-family median sales price was $458,675 in June 2021 (up by about 29% over the prior year); given that figure, a luxury listing in our area would start at approximately $1,380,000. In addition to price point, other criteria may include the home's condition, size (property and house), number of bedrooms and bathrooms, location (neighborhood as well as environment such as waterfront property or golf/country club community), and high-end amenities.
Who are today's luxury-home buyers?
Urban buyers who came out to North Jersey during the pandemic, seeking more house and space drove luxury home sales over the past year, as the money they were paying to live in New York City went (and still goes) further in our suburbs. These buyers are often well-positioned to buy the prestigious properties within our Fine Homes & Estates portfolio.
Further, they are usually millennials who postponed buying a "starter home" as their parents probably did, and now have the purchasing power to go big. In fact, according to the National Association of REALTORs, millennials comprise the largest cohort of home buyers nationwide followed by Gen Xers. Given they have delayed their residential real estate purchases and with mortgage rates historically low, it's prime time for this population to enter the luxury market.
What do they want in an upscale home?
Some high-end amenities are based on the home's location or the buyer's profile, but some common sought-after upgrades include:
Expansive outdoor entertaining space (complete with chef-worthy outdoor kitchen, built-in fireplace, multi-level patio or deck, spa, lush gardens)
Kitchens with work/dining island, European appliances, industrial stoves
Private dock and/or beach for waterfront properties
Wine cellar
Smart appliances/connected home
Fully equipped media room.
Home office(s) or playroom
Guest/caregiver bedroom and bath
Energy efficiency features from solar panels to tankless water heaters
Tools to market luxury homes
Preparing to list and market these distinctive homes requires a higher level of preparation and attention to detail. With the CENTURY 21 Fine Homes & Estates program, Cedarcrest Realty has access to specialized marketing tools to effectively market distinctive homes and address the expectations of the more affluent buyer or seller. For example, our real estate associates who work within this segment understand that they may be expected to work with or negotiate with other individuals such as trusted advisors (attorneys, accountants, business managers) or professional associates of the buyers or sellers.
Marketing your New Jersey luxury home
Every listing in Cedarcrest Realty's Fine Homes & Estates program receives extensive exposure to potential buyers and their real estate agents through multimedia marketing and advertising support, which includes:
Strong curbside visibility with our "Fine Homes and Estates" signage
Exposure nationwide and internationally on hundreds of websites that cater to exclusive lifestyles, including Wall Street Journal (WSJ.com), RobbReport. com, duPontREGISTRY.com, LuxuryHomes.com, James Edition, MansionGlobal.com
Professional real estate photography
Professionally written and designed marketing collateral that highlights the property's unique high-end features
Property brochures distributed to potential luxury home buyers and the area's finest real estate offices
Featured listing in Suburban Essex magazine, Essex County's upscale lifestyle magazine read by your potential buyers
Outreach to our extensive Global Broker Referral Network℠
Remarkable homes for sale require remarkable service and attention. At CENTURY 21 Cedarcrest Realty, we have won multiple industry and consumer awards in recognition of our high level of customer service (as well as sales). Rest assured, our Fine Homes & Estates team will create an award-winning experience for your luxury home listing or to help you find the distinctive property you seek in North Jersey. Contact our office in Caldwell at (973) 228-1050 to get started.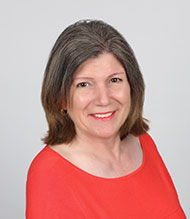 Jo Ann Restrepo has worked in real estate since 1998 and joined CENTURY 21 Cedarcrest Realty in May. You might say she grew up in the business—her mother and aunt were real estate agents for decades, which is how she met broker owner John Sass. Jo Ann used to visit her mother at another CENTURY 21 office where she worked and over time, mom and the other agents talked her into getting into the business.
A long-time Hawthorne resident, Jo Ann works mostly in Passaic and Bergen counties as well as Essex and Morris. Before coming to Cedarcrest Realty, she worked in several Passaic County brokerages. She enjoys working most with buyers and managing the buying process for them.
"Once they make an offer and it's accepted by the seller, I work closely with all the related professionals—home inspectors, attorneys, mortgage brokers—throughout each step of the process, and make sure the deal goes through," said Jo Ann.
Prior to becoming a real estate agent, Jo Ann was a payroll supervisor for construction companies, handling union payrolls and benefits for projects in New York City and New Jersey, some in the billions of dollars. She'd also been an executive secretary, so details, numbers, and integrity count strongly for her when it comes to real estate transactions.
As someone who manages each buyer's journey with care, Jo Ann noted she's also not afraid to express her opinion.
"I deal honestly with people and treat my customers like family. If something comes up during the inspection that concerns me, I will advise buyers about whether or not they should buy the house."
Over the past 20+ years, Jo Ann has seen many changes in the way real estate is transacted. While she acknowledges that technology saves agents time and paper—no more multiple originals of all the paperwork—she prefers the personal touch when it comes to presenting offers to the sellers.
"I like presenting my buyers and telling their story; this is especially helpful when you're in a situation with multiple offers or a bidding war," said Jo Ann. "Electronic filing has streamlined the logistics of the transaction and has changed the way we represent our clients, but for me, real estate is still a personal business and it always will be."
John Sass agrees. "We're delighted to have an agent with so much experience in our core areas join the CENTURY 21 Cedarcrest Realty family," said John. "Jo Ann shares our commitment to great customer service with that personal touch that makes such a difference in how we conduct our business."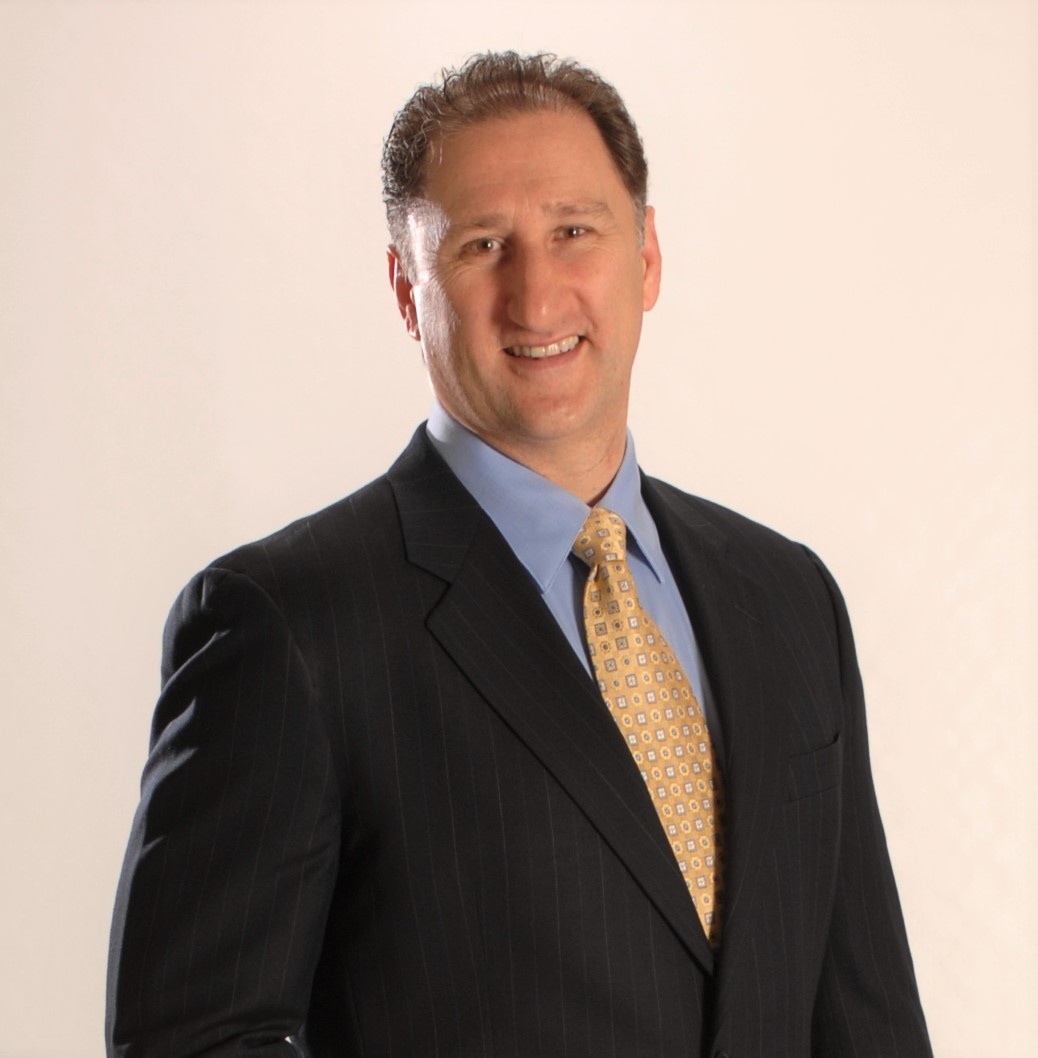 Wow – time really flies when you're working hard in real estate! This month marks two years since we opened our second Cedarcrest Realty office in Little Falls. We are happy to say, things are going well there.
Broker owner John Sass, who is marking 37 years with the CENTURY 21 Real Estate system this year, said that a lot has changed over the years.
"We've seen a tremendous amount of change in the real estate industry, particularly in the way brokers, managers, and agents approach the business through the use of technology," said John. "Our focus and challenge at Cedarcrest Realty has been to marry the effective use of real estate tech with the time-honored sales and people skills that successful agents need. At the core of our training and development is the mantra to be as professional as possible in our approach to our clients and sales. That high standard of professionalism is what's gotten our team through the pandemic year and is propelling us into a greater 2021 and beyond."
Nancy Scancarella, who joined us in Little Falls at the start in 2019, said, "We are moving along nicely and our office is very much 'on the map' thanks to everyone's hard work and marketing efforts. Our agents are getting listings and closing transactions, including rentals. A lot of people are also walking in to inquire about the apartments in our building, which we've listed."
She explained that many people are now selling their homes at high prices, and renting short term to wait out the market and look for a good deal. "That makes for a competitive rental market, similar to what we're seeing with single-family homes in some areas."
Nancy has worked in real estate for 28 years at offices in Passaic County and emphasizes the importance of continual marketing for success in the business. Part of her marketing includes sending out mailers to condo complexes in Little Falls and neighboring Woodland Park, letting homeowners know our office is here to help if they are looking to sell or rent their homes. She uses calendars, seed packages, and other small items with her business card attached and also sends emails to her client and prospect lists on a regular basis.
A long-time broker associate, she has been mentoring some of our newer real estate agents, including Adriana Umaña. "It's great for our new agents to have a mentor right here to teach them how to handle certain situations. Even for experienced agents, there's always something new you've never encountered and need guidance."
Adriana, a native of Costa Rica, joined Cedarcrest Realty in late January after getting her real estate license.
"I spoke to Lynn De Luccia last summer and told her I was attending real estate school, which is something I've wanted to do for many years," said Adriana. "She called me in December to ask if I wanted to join the group and I didn't give it a second thought."
A Woodland Park resident, she is happy to have our Little Falls location so close to home as her business base. She also attends training classes every Wednesday at our Caldwell office. She appreciates having a designated REALTOR as her mentor. "When you're new, you have so many questions and you need someone to turn to."
In Costa Rica, Adriana worked in marketing and logistics for Sony Ericsson, and in the U.S., she has had her own business. "I enjoy talking to people and selling—two important components of a real estate career," she said. She is currently working on some rental listings and is looking forward to developing her book of business at CENTURY 21 Cedarcrest Realty.
Our team is always looking for well-qualified, experienced real estate professionals to join our team, as well as newcomers with a passion for helping people find their perfect home—be it a house, townhouse, or condominium. We also welcome agents with experience in the commercial property sector, as our office is a Certified Commercial Specialist by CENTURY 21 Real Estate LLC. Contact broker owner John Sass at 973-228-1050 to discuss opportunities at our Caldwell or Little Falls office.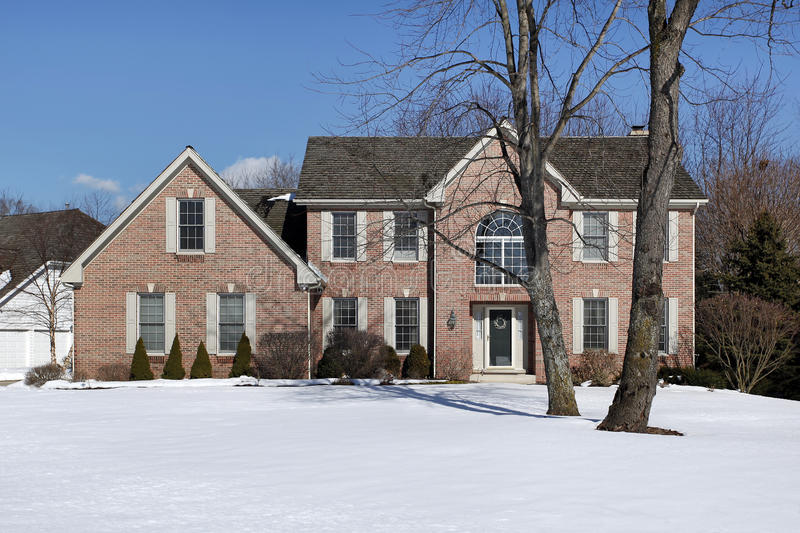 Sure, it's cold out and we're dealing with snow in North Jersey. It might not be a great time to climb up on the roof to fix loose shingles or get that patio project started; but if you're thinking of putting your house on the market, it's actually the perfect time to do so.
There are a few factors that make early 2021 prime time for residential real estate in our area: low inventory, low mortgage interest rates, and the pandemic-fueled desire for more space.
North Jersey has been dealing with tight residential housing inventory for a few years, making this a seller's market.
The real estate market has only gotten tighter as urban dwellers are seeking out the suburbs, or homeowners are looking to "size up" due to remote working and remote schooling that make their current environments too small.
Historically low interest rates on mortgages are making home ownership more affordable than ever—and first-time buyers are discovering that the traditional 20% down payment is no longer a necessity.
When there's less inventory on the market there is more competition among buyers and that typically means your home, if it is showing at its best, is likely to sell faster and at a higher price. There are highly motivated buyers waiting for their dream home and homeowners should contemplate listing their property at this time if it aligns favorably with their personal financial situation.
Although it is a seller's market, pricing strategy is still crucial. Many homes in the northern New Jersey towns we work in often end up in a bidding war or sell over asking price—especially in Essex and Passaic counties—but a house must be priced right to attract buyers and generate offers. Having the home staged by a professional real estate stager will also help potential buyers envision themselves living there, so be sure to clear out the clutter, organize the space, and have the stager direct you regarding furnishings and accessories. Be sure to always keep walkways shoveled and de-iced.
Another reason this quarter is a great time to list your home is to get ahead of the usual spring listing rush. There's less competition now and winter buyers who are braving the cold and snow (rather than sitting by the fire) are likely to be highly motivated.
If you're thinking of selling your home and want some guidance, or you're ready to list right away, the real estate professionals at CENTURY 21 Cedarcrest Realty are here to help. We are specialists in North Jersey real estate, and our Fine Homes & Estates division offers specialty marketing services for the area's most upscale properties. For superior service in any season, contact us at 973-228-1050 to discuss your needs, as a home buyer or seller.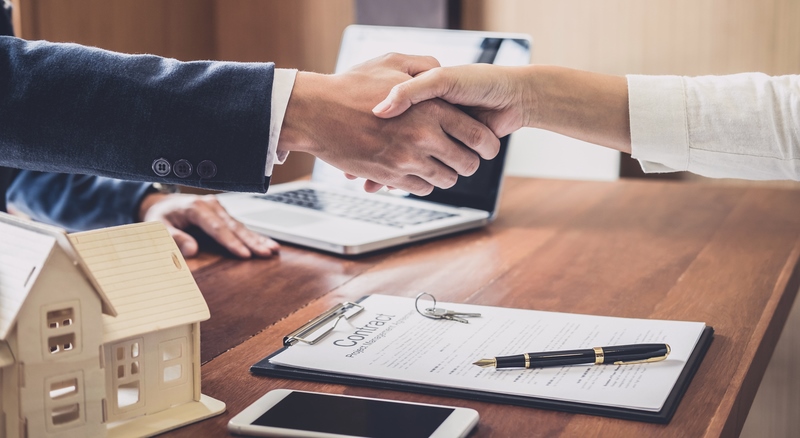 In northern New Jersey, the inventory of homes for sale has been relatively tight for several years, with more prospective buyers vying for homes on the market. That often means a bidding war, as home buyers attempt to be the one who gets the house they want.
Also driving this demand right now is the trend forecasted a couple of months ago (in the early weeks of the pandemic) and is now a reality—people are leaving the cities for more space in the suburbs. We're seeing not only an increased number of people in our sales lead pipeline, but also where they are from—the majority being from congested urban areas outside of the suburban Essex County and Passaic County towns. These are well-qualified buyers, usually in their mid-30s and starting families. They are looking for homes across price ranges and they're bringing large down payments to secure the home of their dreams.
That said, we're seeing every property—whether single family or two-family (another popular property type right now) being bid upon by multiple buyers. Some properties are selling for $50,000 over asking price and, with tight inventory, many go to contract within a week, especially those that are priced right at market level and are professionally staged.
Here are some recommendations for buyers in a tight housing market, to engage smartly in a bidding war:
1 – Before you even go out to look at houses, get pre-approved for a mortgage. We cannot stress this enough. This is more rigorous than pre-qualification because the mortgage lender will run your credit, check your job information, and verify income. Based on that, the lender will tell you how much money the bank is prepared to lend you with a commitment to an actual amount (subject to appraisal).
2 – Make a larger-than-normal down payment. This shows you have serious intention of buying.
3 – Accelerate the time frame for making the second deposit after signing the contract (within 5 to 7 days instead of 10). As soon as the contract is signed, make that next payment!
4 – Accelerate the home inspection as well; get it done within one business week instead of two.
Advice to sellers
Before you put your house on the market, invest in cosmetic upgrades and basic repairs, like painting, refinishing floors or replacing old carpet, or replacing a tired-looking bathroom vanity. Fix what's broken, clean out the attic, and organize the garage and the basement. Consider getting a pre-inspection so you'll have a home inspector's report on the major issues to take care of in advance.
Also invest in real estate staging to visually merchandise your home. A professionally staged home sells more quickly, and that more inviting interior may invite higher bids.
With a house that shows well and hungry buyers at your door, it's tempting to accept the highest price; but at CENTURY 21 Cedarcrest Realty, we feel it's more important to accept the strongest buyers (see list above). Terms are so important now, especially as people are dealing with the effects of the pandemic, with layoffs, furloughs, or reduced hours. You want to make sure the buyer can complete the contract process without issue. Your Cedarcrest Realty real estate agent, as your partner, can help you assess your buyer pool.
Contact us if you're thinking of listing your home for sale in northern New Jersey, or if you're looking for a great house that checks off all the boxes for you. We have two offices to serve you, in Caldwell (973) 228-1050 and Little Falls (973) 364-1111.
The 2017 Tax Cuts and Jobs Act took effect for taxpayers upon filing their 2018 tax returns earlier this year. One of the biggest changes felt by homeowners in New Jersey—the state with the highest property taxes in the nation—was the state and local tax (SALT) deductions which include property, income, and sales taxes.
Property tax deductions
The SALT deduction allows taxpayers in high-tax states to deduct their local tax payments on their federal tax returns. Before the 2018 tax year, no maximum limits were attached to that deduction amount. Anyone who itemizes can deduct property taxes; the other taxes are their choice.
However, the new tax law placed a cap, for those who claim deductions, of $10,000 for income and property taxes. Ouch! Especially for homeowners in high-end markets, with homes valued at $1 million-plus, that cap represents an enormous drop in the deduction from what those taxpayers were claiming just two years ago.
In northern New Jersey—particularly in highly taxed municipalities in Bergen, Essex, and Passaic counties—these deductions for taxpayers who itemize were highly valued when filing their federal tax returns.
As our friend Joseph Isabella, a loan officer at Investors Bank illustrated in a recent presentation to our Cedarcrest team, "If you are paying $25,000 in income taxes to NJ and $25,000 in property taxes to your North Jersey town, that $50,000 deduction goes down to $10,000." This is certainly affecting wealthier taxpayers, who now pay a higher tax bill to the federal government. However, middle-class Americans who itemize (or had itemized), and who pay substantial property taxes, have also felt the pinch.
Mortgage interest and home equity/HELOC deductions
Another reason why the TCJA affects those with high-value homes is that the bill also reduces the limit on deductible mortgage debt.
For loans taken out after December 15, 2017, the cap is $750,000. Loans existing on December 15, 2017 of up to $1 million are not subject to the new $750,000 cap (they are grandfathered in). This figure is based on married filing jointly status; for a married filing separately or a single filer, the cap is half ($375,000).
If you have a loan of up to $1 million that existed on that mid-December date, you may refinance it and still deduct the interest. However, the new loan must not exceed the amount of the mortgage being refinanced.
Interest is still deductible on second homes, subject to the $1 million/$750,000 limits.
The Tax Cuts and Jobs Act of 2017 eliminates the deduction for interest paid on home equity loans and lines of credit for tax years 2018-2025 unless you use(d) those funds to purchase, renovate or substantially improve your primary or second home (any personal expenses are excluded, such as education or debt consolidation).
While high-net-worth individuals are seeing the biggest impact on their tax returns, the loss in deductions could be offset by the decrease of the top federal income tax rate, the doubling of the estate tax deduction, and the cutting of the capital gains rate.
Taking a broader view, these deduction limits may not have the negative effect many people fear. Due to their income or tax bracket, many taxpayers don't qualify for itemization on their tax returns and/or are best served taking the (now higher) standard deduction. For taxpayers who are single or married but filing separately, the standard deduction is $12,000. For heads of households, it is $18,000 and $24,000 for the married filing jointly taxpayers.
Yes, New Jersey has high property taxes, but it also has some great places to live—with lots of town services and strong school systems supported by those local property taxes. John Sass, broker owner of CENTURY 21 Cedarcrest Realty, notes that, "Prior to buying or selling a home, consumers should consult with their tax advisors/accountants to see how the new tax laws may affect them, given their particular circumstances. This is especially true now as 2020 approaches. With lots of numbers to crunch and tax strategies to consider, it's a great time to talk about tax matters related to real estate transactions with your trusted advisor."
It's also a great time to come talk to our real estate professionals at CENTURY 21 Cedarcrest Realty. Whether you're looking for a new home or putting yours on the market, our team's expertise in North Jersey real estate will help make the process a smooth one, every step of the way.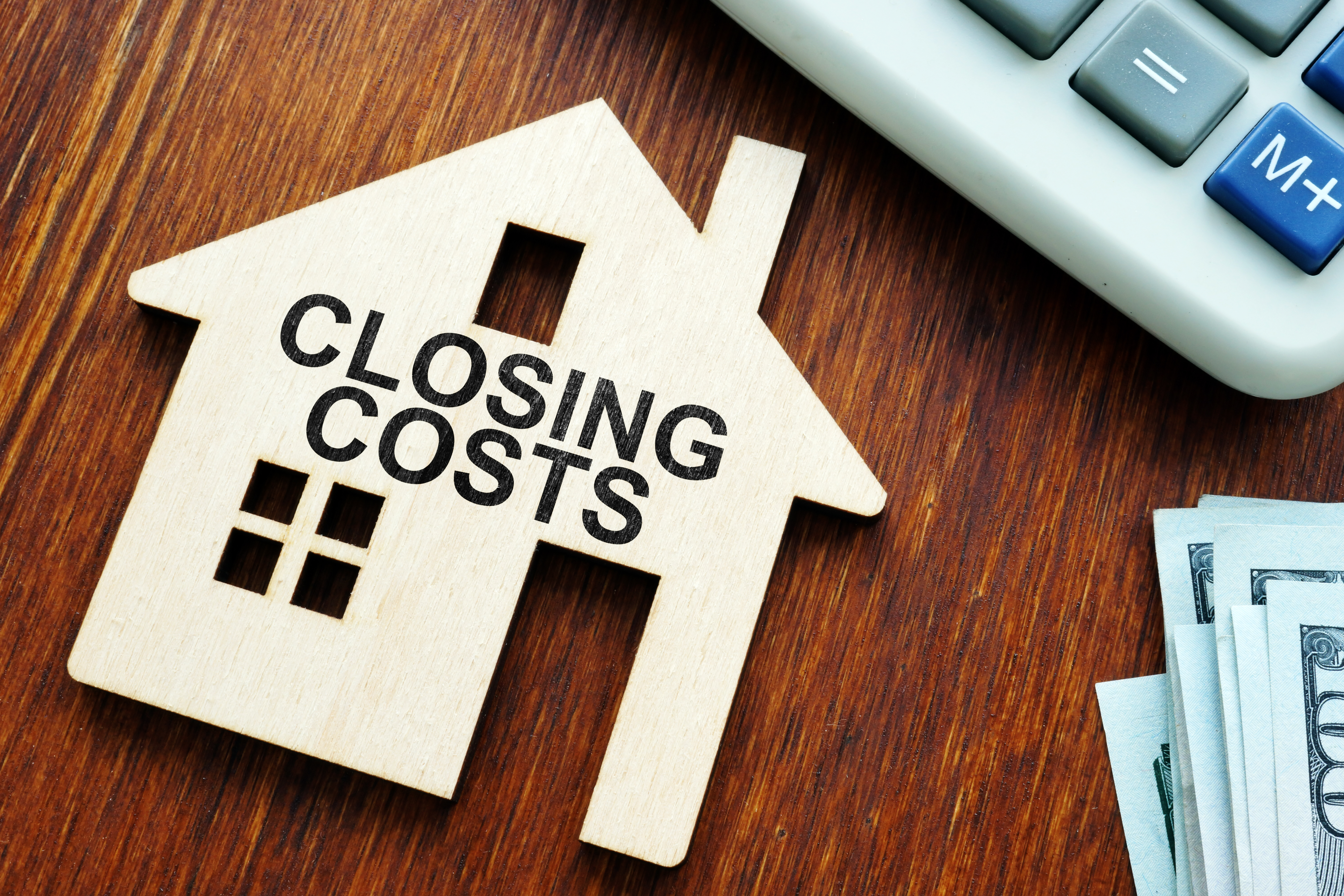 Are you a first-time home buyer? If so, here are five issues into consideration as you engage in your house hunt. Doing so will help avoid surprises that could bog down your transaction.
Is now the right time for you to buy?
This depends somewhat on your career situation. According to the Bureau of Labor Statistics, the median tenure of workers of ages 55 to 64 is 10.1 years, while for workers ages 25 to 34, it is only 2.8 years on average. If a distant job relocation is in the foreseeable future or career advancement is likely to take you out of the area, consider remaining a renter for now. Conventional wisdom is that you need to stay in the home for at least five years in order to recoup the amount of money you spent to purchase it.
Identify your housing criteria
Do you have a "dream home" in mind? Are you willing to modify your dream? After all, no house is totally perfect. We suggest you:
Create a list of absolute musts and reasons why—such as the town (for the school district, town services, property tax rate, environment), style and size of house, proximity to work, public transportation, etc.
Be flexible. Cosmetic updates may be needed in an otherwise great house so don't let those deter you. If you like a house that needs a lot of work but has great bones, ask if the selling price is negotiable enough to make a reasonable offer.
What can you afford—including closing costs?
Set yourself up for success by first developing a budget that includes how much down payment and monthly mortgage payments you can afford. Then, look at the closing fees you'll have to cover at time of loan settlement. These are fees paid to various third parties as part of expediting and closing the transaction.
As the home buyer, you are expected to cover most of those closing costs (3-4% of the home's price) compared to what the seller will. Included are:
Title company closing fee for the representative who supervises the title transfer
Title search – this ensures there are no liens on the property to prevent you from buying it
Lender's title insurance – protects the mortgage lender if something was overlooked in the title search
Document recording fees (deed and mortgage)
Loan origination fee – paperwork processing
Home appraisal
Home inspection
Survey fee (single-family homes, townhomes)
Escrow deposit – usually covers two months of prepaid property taxes and mortgage insurance payments
Taxes on money you borrowed for your home loan
Discount/mortgage points – paid to your lender in exchange for a lower interest rate, which has great long-term value
PMI, or private mortgage insurance, if you put down less than 20 percent of the purchase price
Other fees include running your credit report, underwriting and assessing your creditworthiness, wire/courier fees, attorney fees, and real estate agent commission
Federal law mandates that mortgage lenders provide borrowers with a loan estimate form in advance of the closing, denoting all the approximate closing costs. You may opt to roll the closing costs into the mortgage, but you'll be paying interest on that amount for the life of the loan.
NOTE: If buying a condominium, get as much information as you can about the homeowners association fees/common area charges, the regulations regarding home improvements in your unit, and the association's track record on maintenance and repairs.
Check your credit report
As noted above, the lender will be doing so and so should you. Contact Equifax, Experian and/or TransUnion for your free annual report. You want your credit score (FICO score) to be high enough to qualify you for a favorable rate. Clean up any outdated or incorrect information you find on the report right away. Scores in the 750-850 range are considered excellent, 700-749 is good. Anything below 650 is considered poor, making you a credit risk in lenders' eyes.
Work with CENTURY 21 Cedarcrest Realty
Searching for a home—whether as a first-time buyer or a seasoned residential real estate owner—is exciting but with all the details, it can be bit daunting and time-consuming. At CENTURY 21 Cedarcrest, our real estate professionals are dedicated to producing the best outcomes for every customer. When you work with our team, you'll be with people who work tirelessly to help you navigate your real estate experience—with enthusiasm, confidence, and a passion for superior service—all backed by the industry-leading CENTURY 21® system and tools.
Contact us to get started on your journey to home ownership, or to find your next great home. We're specialists in Essex County and Passaic County, NJ, and represent buyers and sellers from municipalities throughout North Jersey.
Even in northern New Jersey, which has a healthy real estate market, it's hard to know whether or not seasons play in the home sale cycle. With the cold temperatures and inevitable snow and ice, many homeowners—and home buyers—may feel it's better to wait until spring.
Not so fast!
There are actually strong reasons to put your home on the market now. The common belief is that the spring market—when birds are chirping and gardens are blooming—is the best time to buy and sell real estate but here are some good reasons to put your house on the market in the late fall or winter.
You attract more serious buyers. Really—these people are on the hunt and want a house now. Motivated buyers, for whatever their reason, are always searching for the right home in the right town for them. The winter months also gives these buyers a chance to scope out potential neighborhoods when other things are going on besides landscaping and swimming pools. They may love or abhor lots of holiday lights, for example, and want to see what goes on around the block during December and January (or even February for Valentine's Day and March for St. Patrick's Day). Or they may have concerns about whether the neighbors are keeping sidewalks clear of snow and ice (and whether the town snowplows are doing a good job).
Wintertime staging possibilities. A well-staged home attracts buyers and offers, and winter greenery, cozy throws and blankets, and the aroma of pumpkin spice can be very alluring.
Competition is lighter. It's all about supply and demand. With less "for sale" signs around town, yours will catch attention and yield calls to the real estate agency to see the house. Fewer homes on the market drives up buyer demand, increases the probability of showings and with those, strong offers.
Speedier transactions (and less stress). Think of the real estate market as a highway; with fewer "cars" in the buying lane, there are no processing traffic jams for all parties involved and transactions can move along more quickly. Mortgage lenders have fewer loans to process, real estate attorneys are dealing with a lighter closing load, and home inspectors are more available.
Your real estate agent is always ready! Good real estate agents know that any time of year is a good time to list a home and bring buyers around. Marketing tactics may shift with the seasons and these professionals are ready with tips to help sell your home at any time of year.
If you're thinking of putting your home up for sale now, or are looking for a home in Essex County or throughout northern New Jersey, the real estate agents at CENTURY 21 Cedarcrest Realty are ready to help. Contact us at (973) 228-1050 to get started.