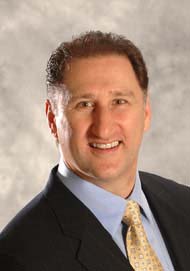 John Sass, broker owner of CENTURY 21 Cedarcrest Realty, attended the invitation-only leadership conference in Phoenix, Arizona in late October, for broker owners and office managers. Around 500 people attended the more-intimate gathering (when compared to the thousands who attend the international convention every March). In this article, John shares his impressions of and key takeaways from the event.
"Overall, it was a great event. It was wonderful to rekindle many relationships that go back 20+ years as we shared thoughts and ideas about what's happening in today's real estate market. There were ample opportunities to talk to more people about what we are working on in our offices and what we are trying because the leadership conference is much smaller than the annual international event."
"CENTURY 21® President Mike Miedler shared strategies on how to prepare for the potential recession on the horizon. One key message he drove home is that this is not like the Great Recession and market downturn of 2008 at all. As always, Mike was upbeat and positive."
"The seminars and presentations included new technologies (such as the MoxiWorks platform the system is using), agent recruiting and retention, the benefits of offering multiple commission plans, building a better value proposition for the brokerage, creating stronger accountability and standards for sales goals, and brokerage growth and development through mergers and acquisitions."
"Joining forces through M&A can be an excellent way to capitalize on the sales strength of small offices whose principals or leading producers want to focus on what they do best—real estate sales—while the office that rolls them in provides the infrastructure, office management, and agent recruitment and training."
"Regarding value proposition, CENTURY 21 Real Estate LLC believes in providing a lot of value to the people who work with us on both sides of the transaction and that's something we strive for every day at Cedarcrest Realty. We are working on defining our value as a workplace to real estate agents and as a broker to customers."
"The three pillars of our value proposition at Cedarcrest Realty are name recognition, stability, and the potential to earn. The CENTURY 21® name is known worldwide. I've been in the business for 30+ years and have weathered market ups and downs many times. Our leadership team has tremendous experience and insight to share. And I believe that when you follow the training and work the leads, everyone can make money here."
"At Cedarcrest Realty, we create an environment where people can grow. Part of that comes through active, ongoing coaching. Our leadership team (Mannie Rodriguez, Dennis Di Sabato and Jill Savva) have begin meeting with our agents to formulate 2023 sales goals and will provide active coaching around those goals. We also offer twice-weekly educational sessions and peak producers' sessions every week to help agents tap into their sphere of influence more effectively."
"As I was reminded at the conference, the strength of being among peers is undeniable. With the international Century 21® International Conference (ONE21 Experience) coming up in March in Orlando, I want to get as many of my agents there to gain valuable industry knowledge, make lasting connections, and get inspired. My first convention was long ago in San Francisco, where I first experienced that feeling of camaraderie, caring and support among the Century 21® family. Many of the relationships I gained there still exist today."
"The training, education, fun and laughter that brings us all together can only be felt by attending one of these events. I believe in this deeply and am offering several incentives to help our associates get to the Orlando join me in Orlando at the ONE21 Experience in March. In New Jersey, the real estate market remains strong, and I know our associates will learn and share so much with other agents from diverse markets. As 2022 draws to a close (which is hard to believe!), I look forward to the growth potential we can all enjoy in 2023."
Regarding professional growth in the coming year, John adds this message to current or aspiring real estate agents and broker owners in the North Jersey area.
"If you are thinking of making a career move to or within real estate, or if you are a broker owner seeking an exit strategy through a merger, please call me at 973-632-4398 for a private conversation."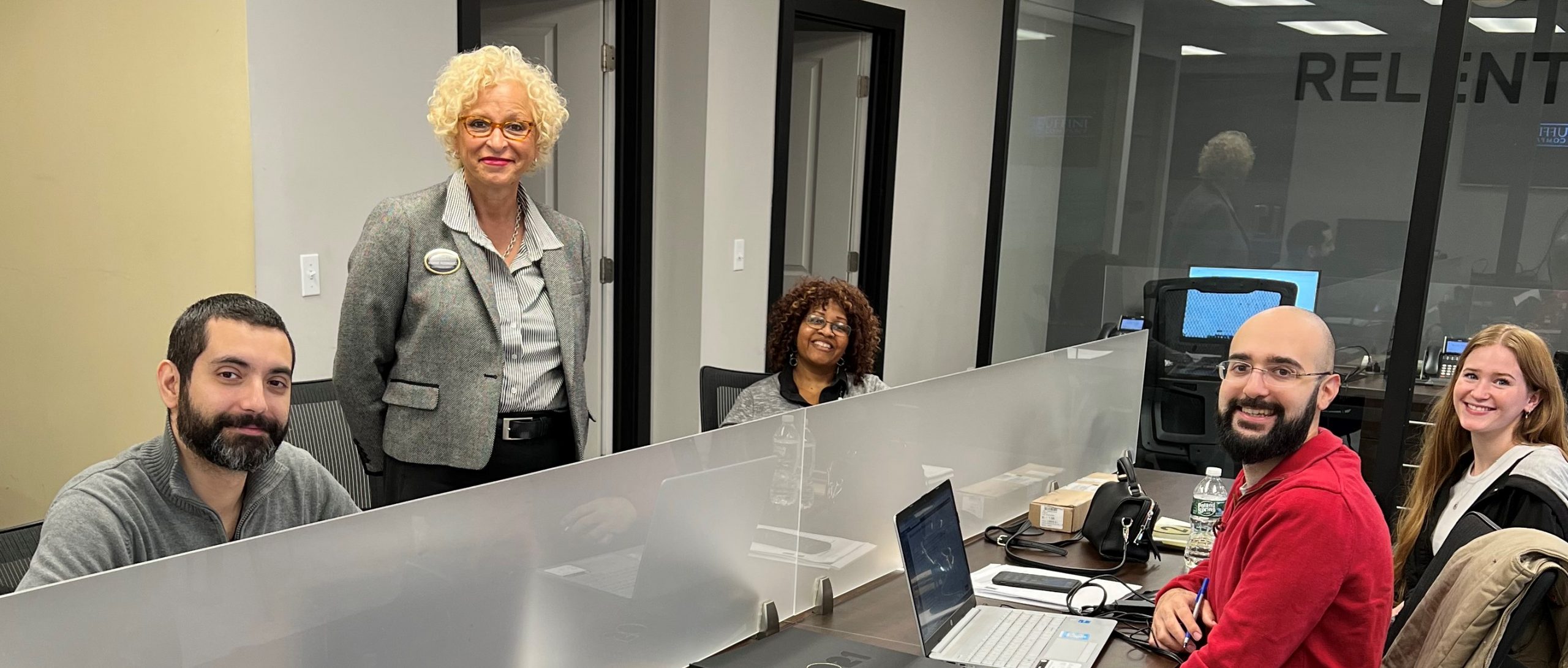 Real estate brokerages may seem pretty much the same to most consumers. But for real estate agents, there are significant differences working at CENTURY 21 Cedarcrest Realty. It's all in the training and professional development the brokerage provides.
John Sass, broker owner of Cedarcrest Realty, knows how important training and continuing education are in real estate. "We offer training on-site and through C21 online, to help agents through every period of their career build their skills and book of business."
For newly minted real estate agents in particular, John says that nothing takes the place of live in-house training. "We hold 12 basic training sessions in our office to get new associates acclimated to the business," he said.
Cedarcrest Realty's ongoing training and development comprise:
1 – Basic onboarding. Everything new agents need to get set up in the CENTURY 21 system, and all skills necessary to prospect, communicate with (and listen to) buyers and sellers, and modules on basic marketing and customer service—a major point of pride and difference at Cedarcrest Realty, which consistently wins the annual CENTURY 21 Quality Service Award. Mannie Rodriguez, our director of growth and career development, oversees this portion of our training.
For experienced real estate agents new to the CENTURY 21 system, the courses provide a valuable introduction to what's available to them to continue working on their business—including the proprietary programs we use.
2 – Starting and growing your business. Agents learn how to create a personal database, and maintain and grow their sphere of influence. They also participate in C21 Online training with live, interactive C21 University courses on every real estate topic imaginable.
"There are so many tools available throughout the CENTURY 21 system such as XCellerate, courses on handling for sale by owner (FSBO) transactions, listing presentations, prospecting tactics, and for more experienced agents, topics such as recruiting a team and building a luxury business," said John.
Additionally, new agents receive valuable hands-on field training from Jill Savva throughout their first few transactions. She also works with them on how to best use social media to market their listings.
"New agents need someone at those early appointments to make sure they are covering all the bases and get full support in the field, in real time," explained John. "They may shadow Jill for the first few appointments with buyers and sellers as they gain this experience." Jill also ensures they understand how to write contracts, and do a market analysis and listing presentation.
3 – Personal coaching. More experienced real estate agents get one-on-one coaching to up-level their business, with John and Dennis Di Sabato, our sales manager. They are coached on how to achieve their personal goals and get sage advice on how to put together and maintain a piece of business to get the transaction to the closing table. Other guidance includes how to transform their personal databases into customers, advocates, and referral sources; hiring an assistant (timing and process) and how to put together a cohesive team; and how to market different types of listings.
"Regardless of how seasoned any of us are, that fresh perspective is so helpful when it comes to seeing new ways to hit goals," said John. "We want all our associates to know they are never alone, and if they hit a roadblock, Dennis will show them how to continue moving the deal forward. One of our highly productive associates meets with Dennis every day to review his pipeline, look for potential issues, and discuss closing strategy."
4 – Continuing education. All real estate agents must complete 12 CE credits every two years to renew their licenses. Cedarcrest Realty offers ample opportunities for agents to build their knowledge base through in-office presentations about various topics related to the business of real estate.
5 – Tech tools and office support. CENTURY 21 offers industry-leading tools beyond C21 University and C21 Online. From leads to listings and throughout the transaction process, Cedarcrest Realty agents get unmatched support with:
Dash – a back office program that pushes out all our listings to various websites.
Back at You Media – a service that also connects to and shares our listings automatically. Our associates can access the back end to update or enhance the posts as desired.
The MoxiWorks suite – Moxi Engage leads engine, Moxi Present for market analyses and presentations, Moxi Impress for marketing properties, Moxi Website for creating unique agent websites.
Unique Properties
Dotloop for paperless transaction management
NJ MLS and Garden State MLS (training and full access to our accounts)
CoStar and LoopNet for commercial transactions
Listing signs are ordered, put up and taken down for our associates
We purchase all lock boxes for your listings
We provide signage and social media marketing for open houses
Anyone interested in career opportunities at CENTURY 21 Cedarcrest Realty should contact John Sass at 973-632-4398, Mannie Rodriguez at 201-744-9790 or Manniec21cedarcrest@gmail.com, or Jill Savva at 973-809-4362.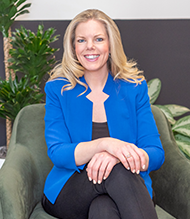 Julie Zack got her real estate license just under a year ago and came to CENTURY 21 Cedarcrest Realty in January. She is soaking up the training and mentorship she's receiving here.
Her professional background includes work with automobile dealerships in the Motor Vehicle Department and in the high-end vintage car arena. She moved to northern New Jersey in 2016, eventually purchasing a home in Little Falls. When the pandemic hit, she worked from home as the executive assistant to the CEO of a manufacturing company. Suffice to say, Julie knows her way around numbers and paperwork, which greatly benefits our real estate customers when it comes to getting transactions to contract!
She liked the flexibility of working from home, but saw the potential for doing something different. In 2021, she decided to go into real estate, got her license and launched her next act.
"I didn't have direct sales experience at the time but the ability to be my own boss, as I am in my real estate career, was very appealing," said Julie.
She worked with a business coach, read dozens of personal and professional development books, and realized the most important factor for her in terms of a real estate brokerage was agent support.
"I'm still learning and need guidance and hands-on support; that's what I'm getting at Cedarcrest Realty," said Julie. "I learned more in two hours with our sales manager, Dennis DiSabato, than I did in the 10 months prior to coming to Cedarcrest." She is eager to learn the business and said, "I read tons of books, listen to podcasts and watch videos, but there's nothing like having someone right there to help me when I need it."
Julie is taking advantage of our CENTURY 21 XCELLERATE lead generation program and benefits greatly from the guidance provided by Jill Savva, who is our field trainer and works with new real estate agents to develop their skills. "You don't get that kind of real-time training anywhere else," she said.
She also likes the tech tools available to her as a CENTURY 21 real estate agent, and the fact that she now lives just minutes away from our Little Falls office and close to our Caldwell office, with easy access to our trainers, mentors, and support.
"The support and team atmosphere at Cedarcrest Realty is remarkable, and truly unique," said Julie.
She is working with first-time and move-up buyers throughout North Jersey counties with a focus on Little Falls and surrounding towns. When she's not working with homeowners or buyers, she and her pup Monroe enjoy walking the local trails and parks. You can contact her at juliezackrealtor@gmail.com.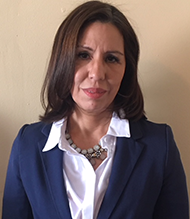 Jackie Cardona of Bloomfield has been at CENTURY 21 Cedarcrest Realty for five years. In that time, she has distinguished herself as an effective real estate agent while holding down a full-time job for an area municipality's building department.
As a dual career agent (working a full-time job while doing real estate part time) she has found a way to balance both jobs and serve her real estate customers with grace and a good measure of time management!
Using past experience to build her business
Jackie got her real estate license many years ago with the idea of having a career she could continue after her retirement. When she began giving her post-retirement plan more thought, she interviewed at Cedarcrest Realty.
"It felt like home at Cedarcrest. It's so comfortable to work with a team where everyone helps each other out. There's a lot of trust between agents and a high level of comfort. Plus, everyone is willing to teach you something if you don't know it," said Jackie.
As a dual career agent, she cannot always make team meetings and on-site trainings. She credits sales manager Dennis DiSabato and Susan Mazzetta for helping fill that gap.
"Dennis is on speed dial for me, and he and Susan are so generous with their field experience," said Jackie. "I learn from their stories of what they've gone through in the business and Dennis provides excellent guidance to make sure more complicated deals work out."
Thanks to her professional experience, Jackie has a great deal of "inside knowledge" when it comes to home buying, selling, and renovation that she applies in her real estate business. At the construction office (where she has been for 16 years), she reads building plans all the time and knows the permitting process. Prior to that position, Jackie was a paralegal for a real estate attorney for 20 years.
With that background, she has developed a book of business with real estate investors seeking distressed properties to "fix and flip." She enjoys a strong referral network within the investor community and often handles both sides of the transaction—selling homes to investors, then selling the renovated homes for them to others, most often in. Clifton, Nutley, and Newark. The secret to her success?
"I love old homes, and ones that need TLC, to see them transformed," said Jackie. "You need to have an eye for that and to see the possibilities. I enjoy presenting those homes to buyers with a 'look what you can do with this' approach." It's an approach she also uses with first-time home buyers, with whom she finds tremendous personal reward when the excitement of finding that perfect first home sets in.
Understanding her customers' needs is key
Regarding her work with real estate investors, Jackie said that "Whenever I see fixer-uppers on the multiple listing services, I do a market analysis of the property and present this to the investor. I have a firm idea of what they will want to put into the rehabbing the property and understand what they're looking for to put in bids. I also know what it will take to perform all the cosmetic or structural renovations. I'm presenting good deals to them in terms of solid properties to renovate and sell at a profit."
Given her full-time job, Jackie is creative about carving out the time to work with her customers. She shows homes in the evenings and on weekends, during her lunch hour, or takes personal time when needed for closings. She is fluent in Spanish, so she can serve the Spanish-speaking community with ease.
When she's not working, working, working, Jackie enjoys spending time with her three grown sons and her five grandchildren.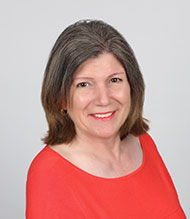 Jo Ann Restrepo has worked in real estate since 1998 and joined CENTURY 21 Cedarcrest Realty in May. You might say she grew up in the business—her mother and aunt were real estate agents for decades, which is how she met broker owner John Sass. Jo Ann used to visit her mother at another CENTURY 21 office where she worked and over time, mom and the other agents talked her into getting into the business.
A long-time Hawthorne resident, Jo Ann works mostly in Passaic and Bergen counties as well as Essex and Morris. Before coming to Cedarcrest Realty, she worked in several Passaic County brokerages. She enjoys working most with buyers and managing the buying process for them.
"Once they make an offer and it's accepted by the seller, I work closely with all the related professionals—home inspectors, attorneys, mortgage brokers—throughout each step of the process, and make sure the deal goes through," said Jo Ann.
Prior to becoming a real estate agent, Jo Ann was a payroll supervisor for construction companies, handling union payrolls and benefits for projects in New York City and New Jersey, some in the billions of dollars. She'd also been an executive secretary, so details, numbers, and integrity count strongly for her when it comes to real estate transactions.
As someone who manages each buyer's journey with care, Jo Ann noted she's also not afraid to express her opinion.
"I deal honestly with people and treat my customers like family. If something comes up during the inspection that concerns me, I will advise buyers about whether or not they should buy the house."
Over the past 20+ years, Jo Ann has seen many changes in the way real estate is transacted. While she acknowledges that technology saves agents time and paper—no more multiple originals of all the paperwork—she prefers the personal touch when it comes to presenting offers to the sellers.
"I like presenting my buyers and telling their story; this is especially helpful when you're in a situation with multiple offers or a bidding war," said Jo Ann. "Electronic filing has streamlined the logistics of the transaction and has changed the way we represent our clients, but for me, real estate is still a personal business and it always will be."
John Sass agrees. "We're delighted to have an agent with so much experience in our core areas join the CENTURY 21 Cedarcrest Realty family," said John. "Jo Ann shares our commitment to great customer service with that personal touch that makes such a difference in how we conduct our business."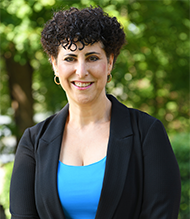 Jill Savva brings years of training experience and a vast knowledge of the NJ real estate market to CENTURY 21 Cedarcrest Realty, where she is collaborating with broker owner John Sass on growing our company by recruiting, developing, and mentoring new real estate agents.
"John is a great guy who you can trust," said Jill. "His office is like a family and it's a great, intimate environment. I'm glad to be here and put my years of experience to good use with our new associates."
A long-time real estate professional and broker associate, Jill has managed real estate offices and has trained new agents throughout the past 12 years. At Cedarcrest Realty, she shares her expertise with new agents as a field trainer, accompanying them on appointments to guide them through their early transactions. She assists with recruiting and onboarding new real estate agents, helps them secure and market listings, and takes them through the entire sales process. New agents from both our offices now have someone with them on appointments to strengthen their training in real time, and show them how to leverage the corporate marketing resources. The feedback has been very positive.
"It's great having Jill here to provide such tremendous value to our newer real estate agents," said Sass. "To now have this level of hands-on training and mentoring is making such a big difference in terms of their confidence level and ability to apply what they're learning in our classroom to the entire sales process with our customers."
Jill's real estate career began when she was a young adult. She had an insurance license and enjoyed selling, and used to manage restaurants, having grown up in a family that owned a deli. When a friend suggested she explore real estate, she jumped right in and as she says, "I never looked back." That was 30 years ago and her passion for the real estate field is going strong.
Of working with home buyers and sellers, Jill said, "I especially enjoy helping mature homeowners organize and manage the whole process as they prepare to sell their homes. They are often nervous and need someone to support them. I also like working with younger professionals who are focused buyers with a healthy budget. They know what they want and where they want it; my job is to find it for them which is a quite different transaction."
In addition, she is co-owner with her husband of a residential contracting company, providing her with additional expertise in helping sellers prepare and stage their homes for sale—from cosmetic updates and repairs to furniture placement and home accessories.
A lifelong New Jersey resident, Jill played soccer, softball and basketball in high school and college, and is an avid bowler; she has also coached basketball and softball, and umpired and refereed for high school sports. To say she is a team player is an understatement!
"I like seeing other agents do well—it's good for everyone. I believe if you work ethically and help each other, the money will come and everyone succeeds," she said. "At CENTURY 21 Cedarcrest, I can be hands on, help other agents get ahead, and I feel like I'm part of something."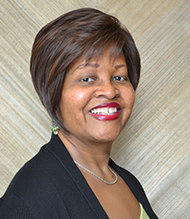 After 30 years of working as a legal secretary and real estate paralegal, Carol Berry—who joined CENTURY 21 Cedarcrest in November 2020—is ready to negotiate on behalf of her customers, review contracts, and help home buyers and sellers enjoy a smooth transaction from start to finish. With many years of direct selling experience as well, she said that the skills she acquired in both fields will help her deliver exceptional service.
"Through my paralegal work, I have experience with the flow of real estate transactions and can help customers understand all the elements of a home buying contract," said Carol.
She said she was always interested in real estate—actually, houses and people—and programs on HGTV about home improvement, buying and selling, and house flipping fueled her interest in becoming a real estate professional. She decided to attend real estate school, passed the exam last October and joined Cedarcrest Realty shortly after that.
"John McKenna, the attorney I worked with at the law firm, put me in touch with a former colleague of Susan Mazzetta at Cedarcrest Realty, who connected me to Susan. I interviewed with her and we stayed in touch for a year. I was delighted that she invited me to come back when I was ready and I did! I interviewed with John Sass last fall; I didn't even think about interviewing anywhere else."
Carol is glad she followed her gut instinct to join CENTURY 21 Cedarcrest Realty, noting how well everything fell into place as she starts her new career.
"The mentoring and training are excellent; I have a wealth of knowledge about real estate at my disposal and the classes cover everything you need to know to be a good real estate agent. The camaraderie here is so nice. Everyone is on the same team and other agents have been so generous about sharing their expertise. Everything about being here has made this midlife transition so much easier."
The mom of a special-needs daughter, Carol knows that patience and empathy are needed to overcome the challenges that arise in life. She also relies on her faith to guide her. As she advances in her real estate career, she will apply those attributes to her work.
"I like to see people achieve their dreams, whether buying a house or a condo. Right now, I'm helping first-time home buyers match desired locations with their budget. Finding the home that makes them happy and meets their needs will take some time and patience. I'm ready with both."
We're looking for dedicated real estate professionals and motivated newcomers to join the business
Broker owner John Sass and our real estate team at CENTURY 21 Cedarcrest Realty celebrated 11 years as a leading North Jersey real estate brokerage in June 2020. Where did the years go? It seems like yesterday that John took over the Caldwell office after many years in recruiting and training for other CENTURY 21 agencies.
Marking his 11th anniversary as broker owner, John notes these agency milestones:
Taking ownership of Cedarcrest Realty in 2009
Earning the CENTURY 21 Quality Service Pinnacle Award—the system's top customer service award—10 years in a row
The Caldwell office received the CENTURY 21 CENTURION® Award in 2018 (the top award for sales production) AND the CENTURY 21 President's Award that year, which is a rare honor

The President's Award is most prestigious honor given to producers, teams and offices that achieve both CENTURION® level production and the Quality Service Pinnacle Award in the same year

Opening a second office in Little Falls in 2019 to better serve home buyers and sellers and commercial clients throughout North Jersey
Positioning CENTURY 21 Cedarcrest for continued excellence
Our agency is always recruiting great people who want to become real estate agents or are experienced pros who want to make a move. We have two offices in North Jersey to staff with motivated, dedicated people who love sales, working with all sorts of people, and enjoy stepping up to meet the challenges we all face in today's marketplace. The CENTURY 21 motto is "Be Relentless" and we are just that when it comes to delivering quality service to home buyers, sellers, and our team.
New to real estate: Our office offers opportunities for people entering the real estate field, who are going for their real estate license, and who are seeking mentorship from top sales professionals, guidance, and professional development.
Experienced agents: If you feel stale in the job, stalled in their career, or not supported at their current agency, please come talk to us. CENTURY 21 Cedarcrest offers the training and support you need to take your career and your transactions to the next level. We'll share techniques to boost your production while providing the high level of service we've been known for over the past 11 years.
Excellent training/support: We have our own on-site training room in our Caldwell office, where we've begun holding in-person classes again (with all the necessary health guidelines in place); we also have ongoing virtual training classes which include CENTURY 21 system-wide training as well as our own programs we've developed.
Personal coaching: Our sales manager, Dennis DiSabato provides one-on-one coaching to agents at all levels of experience, applying his experience to help our team members put transactions together and get them to closing—including deals that encounter roadblocks that could derail them completely.
Drive, passion, communication
At CENTURY 21 Cedarcrest, we know the value of good old-fashioned communication; after all, real estate is a people-oriented business. It's about building trust and relationships. If you're someone who understands that sometimes, there's no greater tool than getting on the phone to talk to buyers and sellers, let's talk. We are adding to our team with people who rise to a challenge, address problems as they occur, and enjoy real conversations with people . . . professionals who understand how the real estate sales process works and how to make it work for them.
Interested? Contact John Sass at 973.228.1050, ext. 102 or johnsassc21re@gmail.com.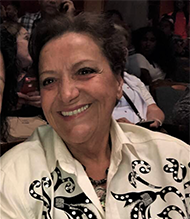 Veteran real estate professional Eugenia France joined Cedarcrest Realty in November 2019 and is already making her mark in terms of transactions at our agency. Eugenia, who came to the U.S. in 1987, has been working in real estate since 1992 and according to broker owner John Sass, "Eugenia's experience really shows. She has already done half a dozen transactions to date, with two currently under contract. She knows the system and comes to work every day ready to get things done. We're delighted to have her on the Cedarcrest team."
And this is with Eugenia, a native of Brazil, spending several weeks visiting family in her home country!
Early in her career, she was at another CENTURY 21 office, working with home buyers and sellers primarily in Belleville, Bloomfield, Glen Ridge, Newark, and Nutley. It was there that she first met John, who at the time was doing training and recruiting for the system. She was most recently with a brokerage in Newark and although she was the top producer there, she was not happy with the work environment and decided to make a move last fall. She came across John's name and contacted him to find out if there were any opportunities at CENTURY 21 Cedarcrest.
As someone who has been self-employed since coming to the States, Eugenia said real estate appealed to her because, "You can make your own schedule and develop a business. I enjoy dealing with people and making them happy when they find the right house—and it feels great when that happens. But it's also a great feeling when those customers refer me to someone else; it means I've done a good job."
Although she's done some commercial real estate work before, Eugenia prefers residential real estate. "You participate more in the residential transaction and I like guiding the contract process, which I didn't get to do as much in commercial deals."
Of her decision to join the Cedarcrest team, she said, "It's a much nicer workplace; people treat each other well, John respects his team, and there are opportunities to grow here." She works in our Caldwell office-and we're glad she's there!
In June 2009, John Sass became broker/owner of CENTURY 21 Cedarcrest Realty, Inc. at its Caldwell office. John and the team are celebrating the agency's tenth anniversary this month, marking the milestone with pride, a shelf full of regional and national real estate industry awards, and a second office in Little Falls to better serve home buyers and sellers as well as commercial clients throughout North Jersey.
Prior to taking ownership of Cedarcrest Realty, John had worked in other CENTURY 21 offices in recruiting and training—a major driver in the agency's professional development program for real estate agents at all experience levels. All agents receive training in sales and customer care, the transaction process, contracts, and using the digital marketing tools provided by CENTURY 21 Real Estate most effectively to their clients' advantage.
The company, which started with six people in 2009, has grown 15-fold to over 80 real estate agents today—some among the region's highest producers—plus a director of career development and two sales managers. Here's a look at some of our achievements over the past decade:
Ten years of growth and recognition
Grew sales volume by 500%, from $20 million in 2009 to $110 million today
Multiple awards for sales volume, gross closed commissions and customer service:

CENTURY 21 Quality Service Pinnacle Award every year since 2010, based on a high level of customer satisfaction
CENTURY 21 Gold Medallion Office Award for production, 2012-2017
CENTURY 21 CENTURION® Award for superior production, 2018
CENTURY 21 President's Award, 2018 – the most prestigious award given by the system to producers, teams and offices that achieve both CENTURION® level production and the Quality Service Pinnacle Award in the same year
Gold medal as "Best Realtor" in the Suburban Essex magazine's Best of Essex Readers' Choice Awards, 2015-2018
Numerous New Jersey REALTORS® Circle of Excellence awards for sales

Added Fine Homes & Estates division in 2015
Designated by CENTURY 21 Real Estate as a certified commercial specialist in 2018
Opened second office at 44 Main Street in Little Falls in March 2019
Top donation site for 10 years in a row for the U.S. Marines Toys for Tots holiday gift program in addition to supporting Easter Seals, NJ Special Olympics and area charities that aid the local community
"I've always cultivated a family feeling that values teamwork, which translates into better customer service out in the field," said John as he looks toward the future. "We are well-positioned to continue our forward trajectory as we strive to always deliver—in the words of CENTURY 21 Real Estate—relentless service and commitment, and a superior experience for everyone involved."